Wore out three sets of tires already!
I have this Ambrosio integrated bar, stem and levers that I am trying to determine an approx. time frame of manufacture. There is no example in velobase that matches; separate "Super Lusso" stem, but different design dated 1948 (I'll add this example). The bar, stem and levers (solid) are aluminium. The lever mount is steel and is integrated with the grip. The bar attracts a magnet at the middle of the clamp. I assume it is a 2 piece bar with a steel tube connecting each side of the bar.
Width is approx. 49cm c-c at the grip ends, stem is 60mm.
There appears to be an "8" stamped into the top of the stem near the steerer bolt (see photo #5). I don't know if there is any significance to it; possibly a year ('48 or '58?), but definitely not size related.
The grip appeared, at one time, to be riveted or screwed onto the bar, but neither side has that hardware. You can see a slight hole where it appears that the grip was rotated out of alignment with the hole in the bar (see photo #7).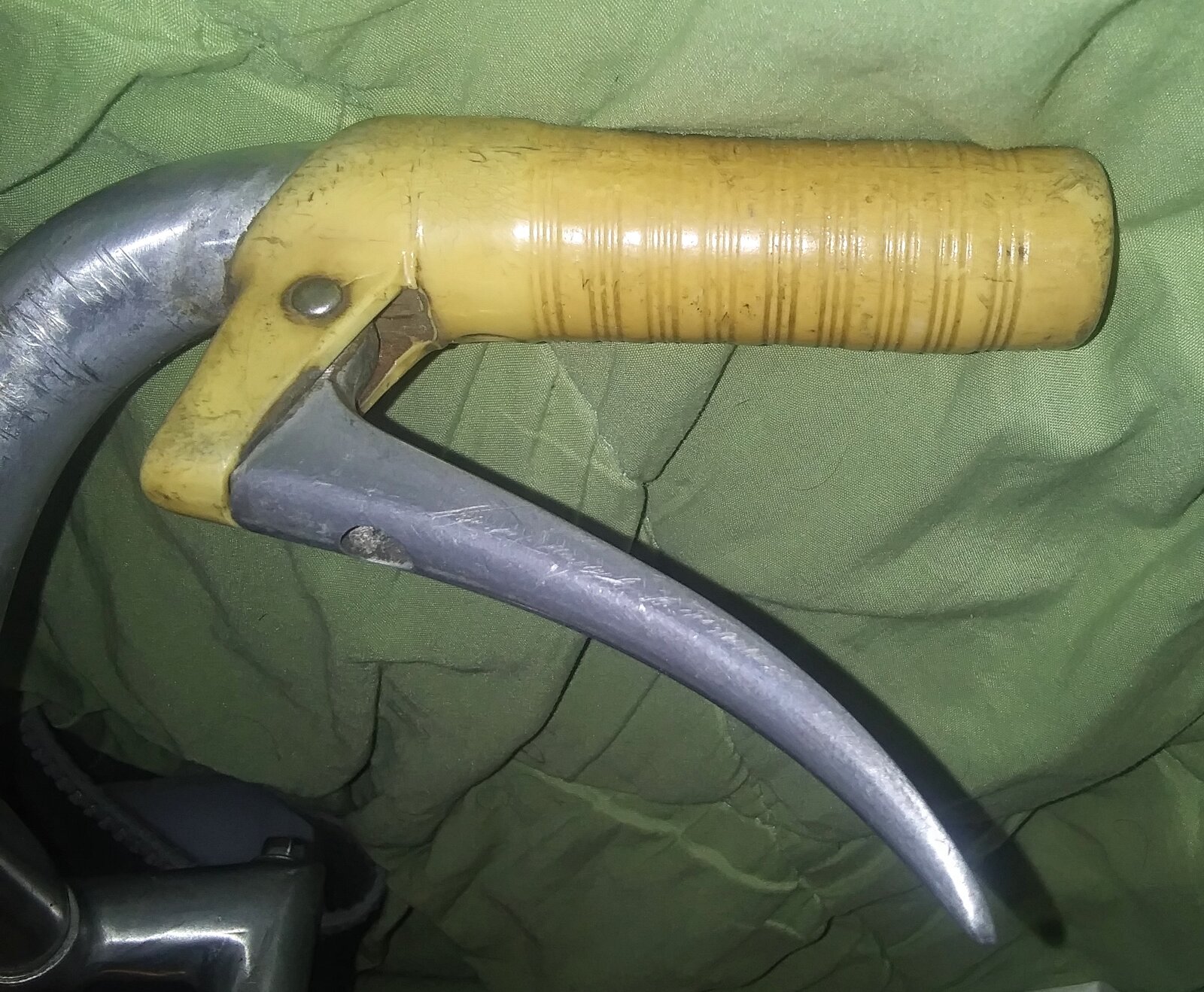 Last edited: