Wore out three sets of tires already!
I've got a small preview of some progress I've made on the Huffy. I got the original fork off the bike, and I found a 20 inch fork in my stash of parts with the correct steerer tube length to replace it. I also got the seat post out of the frame, and found that it was only inserted about 2 or 3 inches into the seat tube!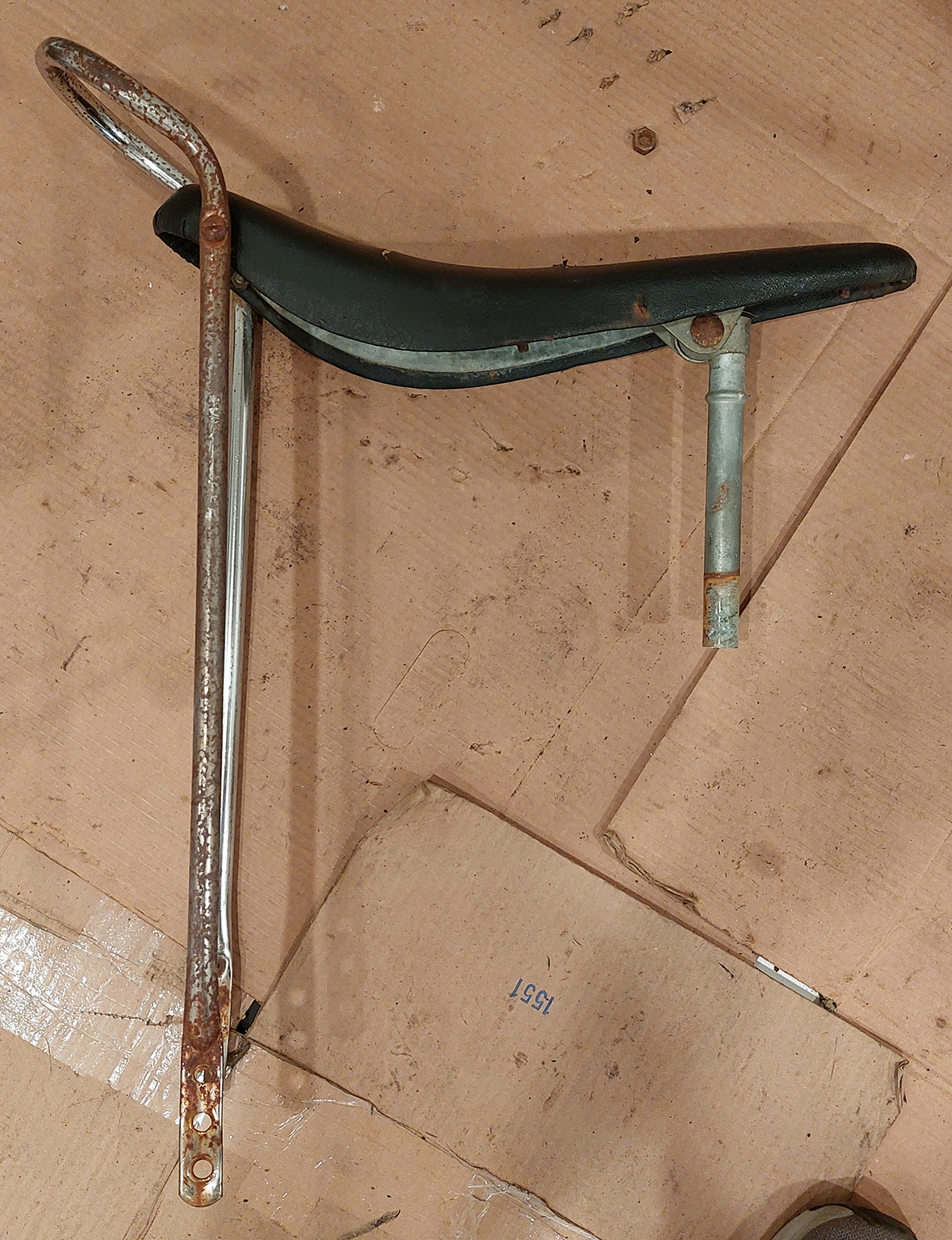 Here's the plan: I need to figure out if I have replacement bearings and bearing cups in stock so I can mount the bottom bracket assembly and fork. I also need to find out if the Debutante's seat post is longer than the Huffy's, so I can use that instead of this far too short seat post. If the seat post isn't long enough, I have an idea to work around that, but I really need the right combination of bearings and bearing cups if I'm going to make this bike rideable again. If it turns out I have the parts I need, then I may just enter this Huffy into the Muscle Bike Build Off on RatRodBikes.com. If not, then I'll just save this project for a later time and work on something else.
Last edited: