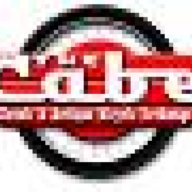 CABE owner
Staff member
System Administrator
May 21, 2006
3,237
Dalworthington Gardens, TX
The 40th Anniversary of the Ann Arbor Show and Swap Meet has been scheduled for April 25 and 26 of 2020. Paul and Annie have done this show for 40 years and promise the 2020 show will be the best ever.
Paul has also told me that the 2020 show will be Paul and Annies last swap and show to put on. With that said, they are looking for somebody to take over the whole thing. The following is an announcement from Paul.
"
ANN ARBOR CLASSIC BICYCLE SHOW AND SWAP MEET'S
40TH ANNIVERSARY SHOW
Saturday and Sunday April 25 & 26, 2020
Special Announcement​
2020's Ann Arbor Show and Swap Meet will be a two day show.
Many details will soon be ironed out and we will
make this show the biggest, best, and greatest show ever.
However, this will be the last show that Annie and I will be responsible for along with our group of seasoned volunteers.
Our Ann Arbor Classic Bicycle Show and Swap Meet is available to the right person or group that loves the bicycle hobby.
We are very proud of this show and swap meet and to have guided it's status to the largest show of it's kind in the world.​
We wish the Ann Arbor Meet to continue and will certainly support, share and provide all the details of 36 years of info to whomever would like to be the new sponsor.
If interested please call us at 248-642-6639
Or email us at bikeshow@aol.com
Paul and Anne Kleppert"
​