I was tasked with giving this Sager a second life. Some of the original stitching was missing and the top leather shrank.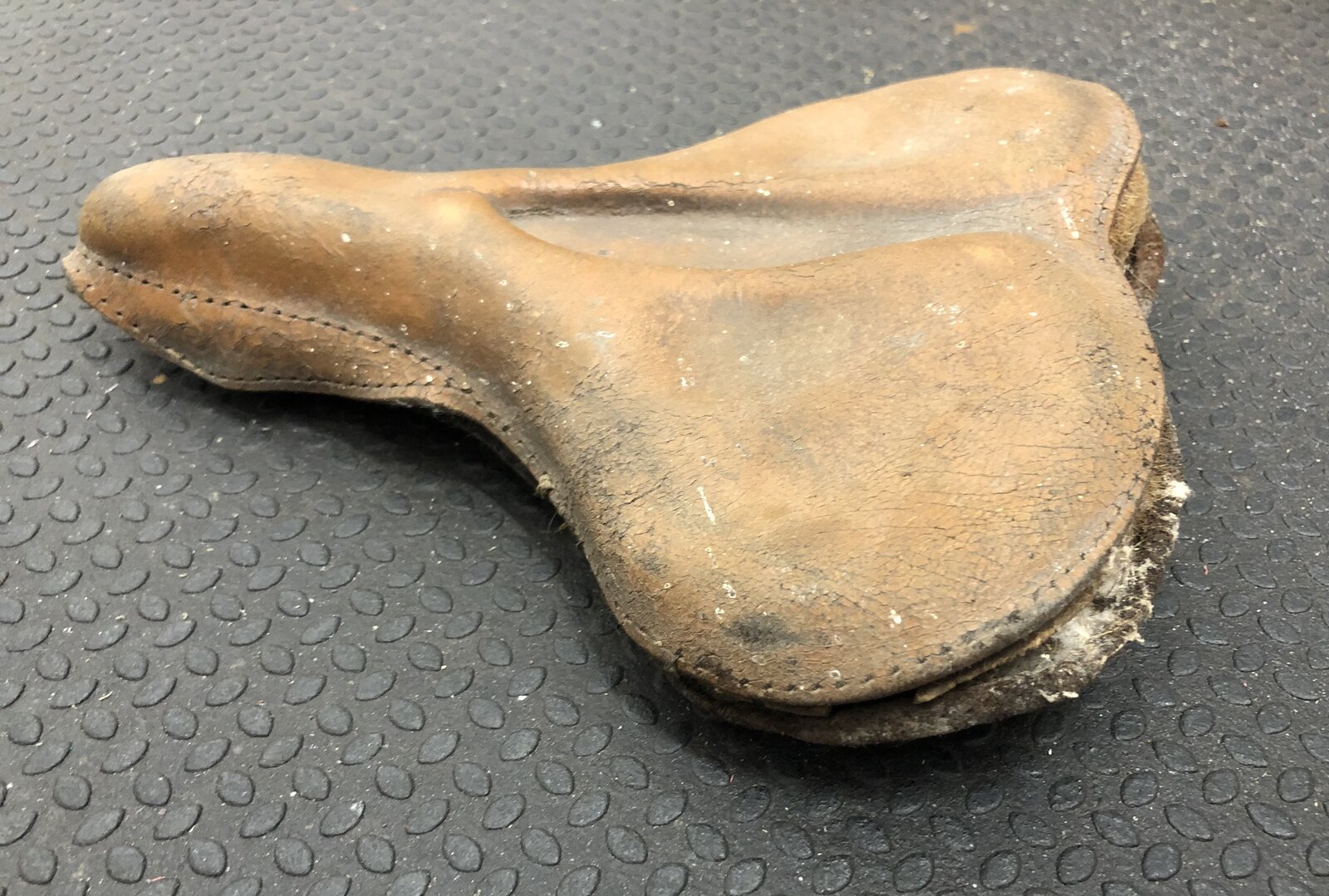 I removed the rest of the stitching and took the seat apart.
The original wood pan wasn't in very good condition.
I made a new metal pan. Then replaced the horse hair with new thicker padding.
Finally I restitched through all the existing holes.
Ready for another hundred years.