Up for consideration is this antique 1920's circa original condition Mead Ranger 28" motorbike bicycle...
This original paint Mead Ranger motorbike has plenty of vintage patina. Paint has surface blemishes scratches as well as
surface rust. Frame / Toolbox are structurally sound with no visible cracks or rust damage. All mounted parts are
free and not frozen. Rims are metal clad with a New Departure model C. rear also has a couple broken spokes. tires are dry rotted... Overall, this original survivor is pretty complete but missing it front fender mount head light. bike would make a great addition to any vintage bicycle collection or possibly a restoration project. Thank for looking!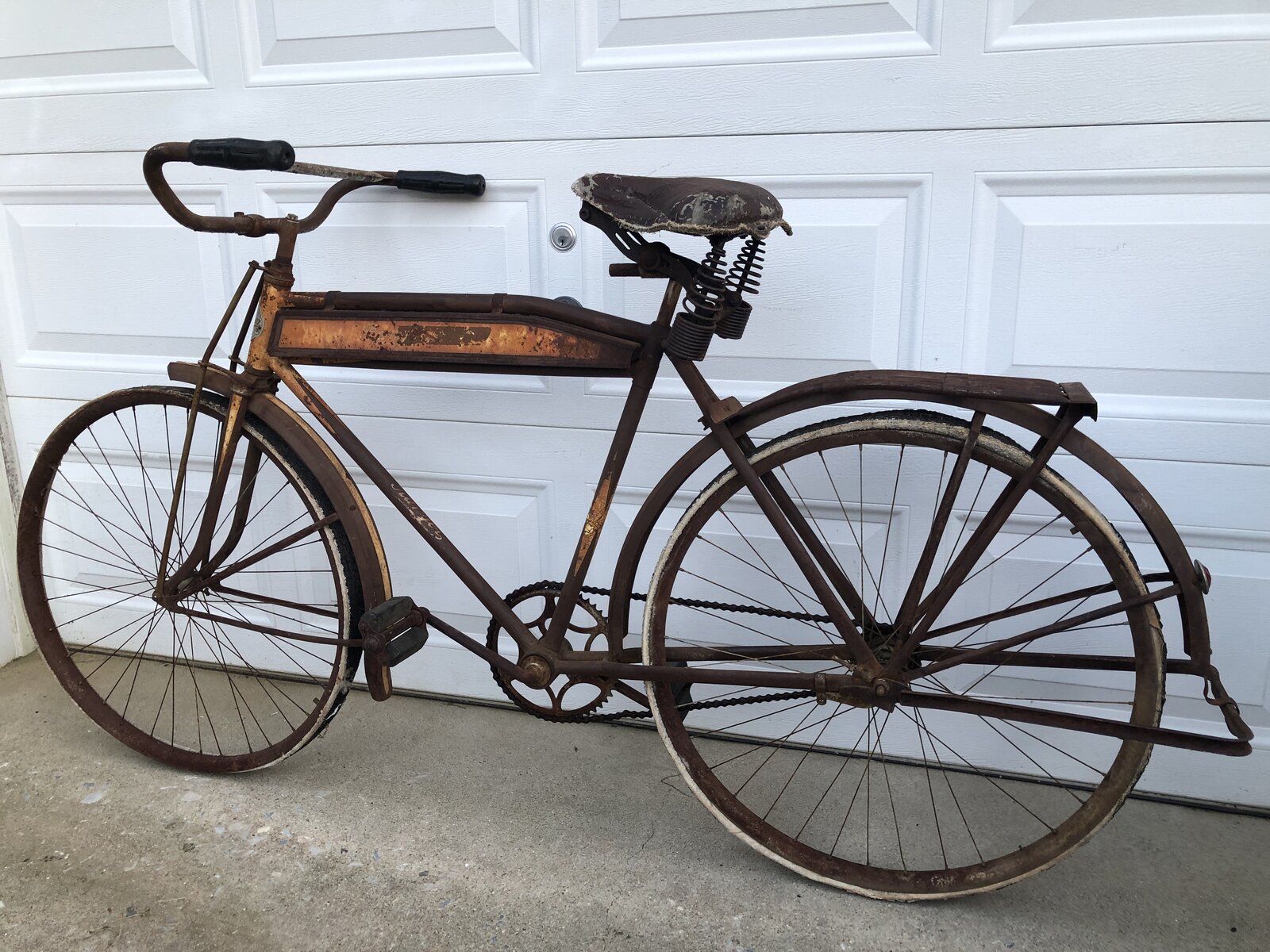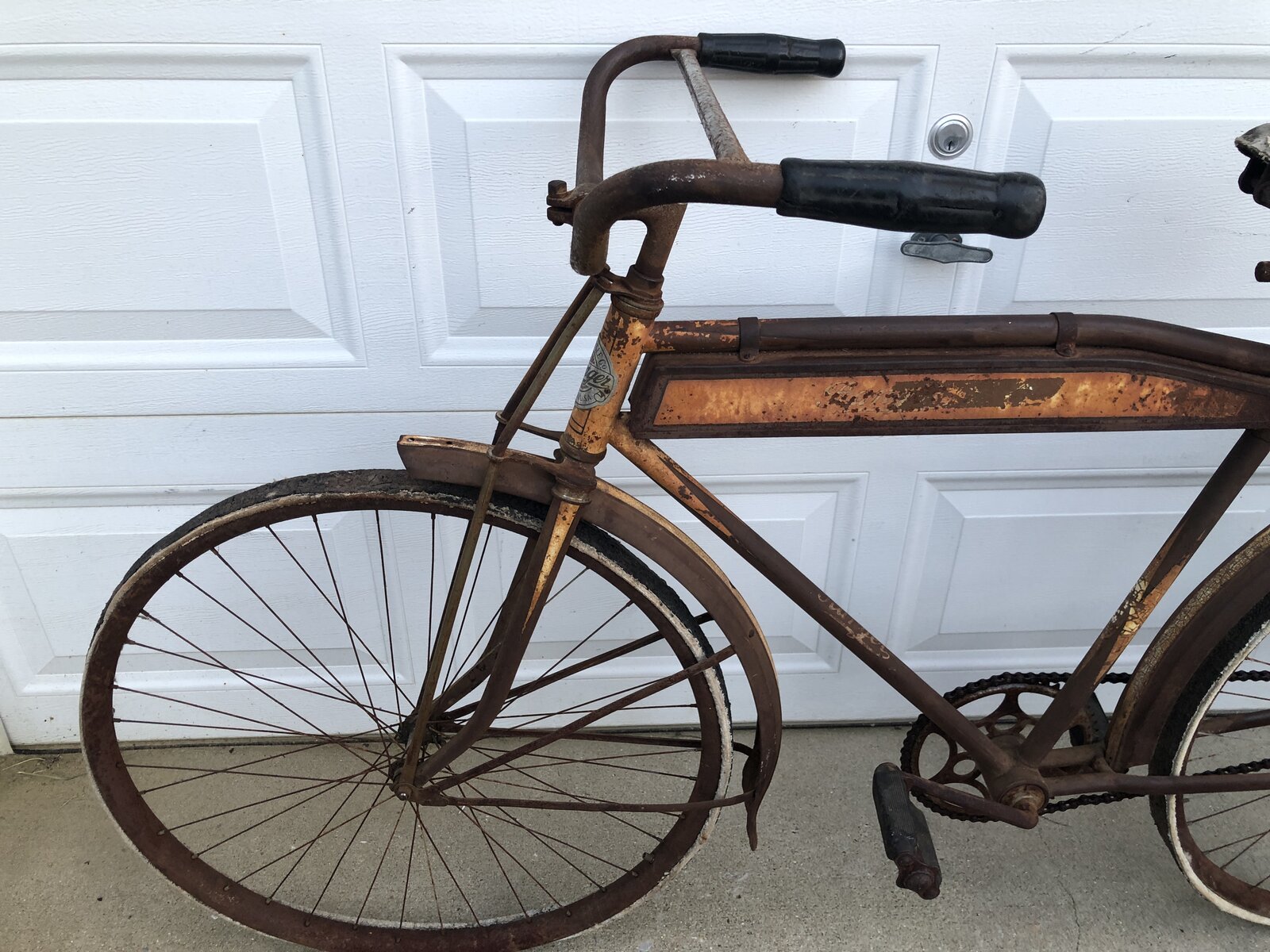 Last edited: