Can deliver to Fall Trexlertown 2022.
Send me a PM.
Thank you
*Weather depending.
Possibly late 1920s era built by Peirce Angola or Emblem?
Handlebars stamped "29".
Frame measures 20-1/2" tall.
Nickle plating on front fork still evident.
28" wood wheels are fair to good condition. Rear hub is an early New Departure Model C.
Front hub is ?
*Last photo shows bike with a tire mounted, tire is not included at this price.
Saddle a period by Persons missing the tag from the rear in pretty nice condition.
Right rear seat stay and left front chain stay have some small dents in the tubing.
Paint, what is still there is original. There feathers or arrow fletching artwork still visible on top bar near seat tube.
Headbadge has some dings and chips on top and an old dot of solder on the arrow shaft.
Pedals are well worn and a bit banged up but spin freely.
PM with any questions please.
Serial # 447652 on bottom hanger​
Sacrifice at was $650. now $550. to fund a new project, Prefer pick up in NJ. May consider trades for specific bikes listed in my signature below. No shipping.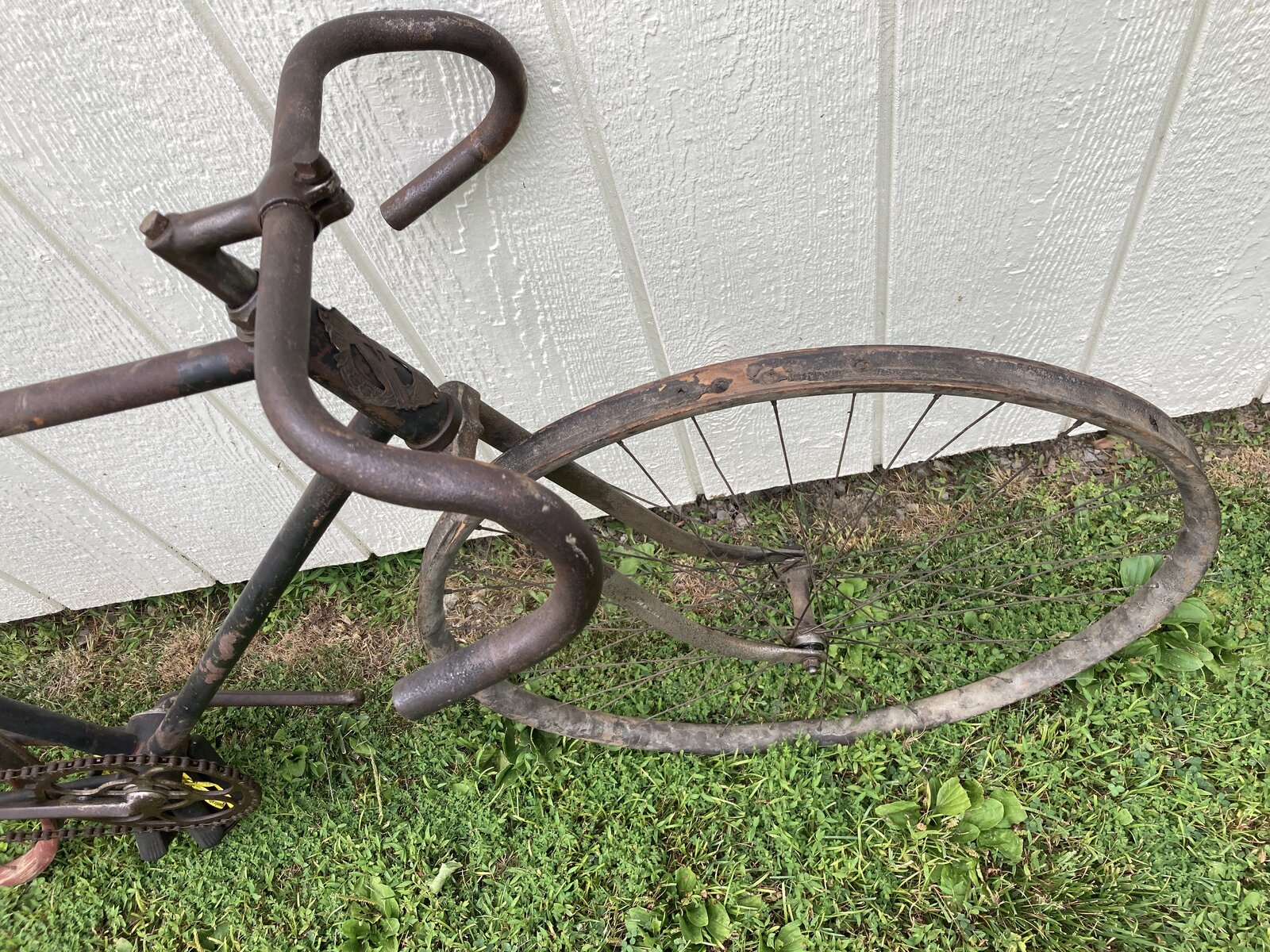 Last edited: