Riding a '38 Autocycle Deluxe
More variety smalls from more recent Schwinn goodies to ancient 100 year old treasures...all cycling related!
Check the pix..... willing to make a package deal on multiple items.
1----"
THE DAVIS MEDAL
"
Bicycle medal "Davis Made" The Davis Sewing Machine Dayton Ohio. Uber Cool
medallion with burgundy ribbon measures 1 and 1/4" in diameter.
80.00 shipped






2------Schwinn 500 Club Pin from the KRATE YEAR Yippeeee!!! 1969! overal in good shape but someone
robbed the ruby! : ( Still a nice vintage Dealer pin awarded for sales goals back in 69'!
35.00 shipped!






3------MINT NOS Hiawatha pin! Way cool! Measures about 1" and 1/2 across....Perfect!
30.00 shipped OBO








4-----Orig owner 1952 Hoppy Bicycle Registration Card, Edward J Finerty owned a Hopalong Cassidy Bike! Wow!
he was 8 years old when he got his hoppy! Original registration card from 1952
25.00 shipped
5---- Schwinn Phantom Scale model. Fairly large piece measures about 12" in length. Some minor issues...one crank is
broken (provided for repair if possible) and the seat top is coming loose from the chassis. Comes with the
Newspaper bags.
35.00 plus add the shipping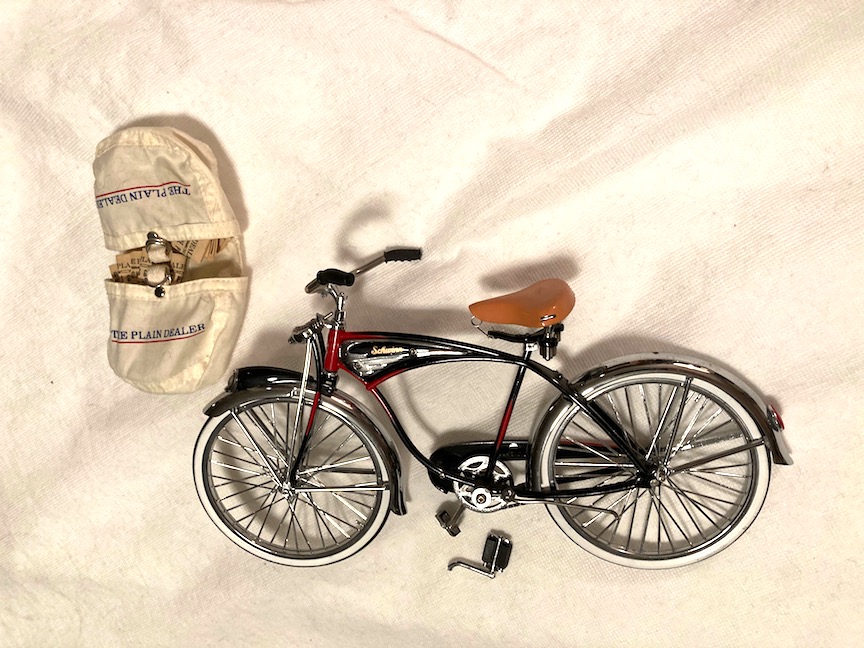 6---Undated but roughly 100 year old Bicycle medalion with long 14" ribbon. Measures about 1 and 1/4"
20.00 OBO shipped.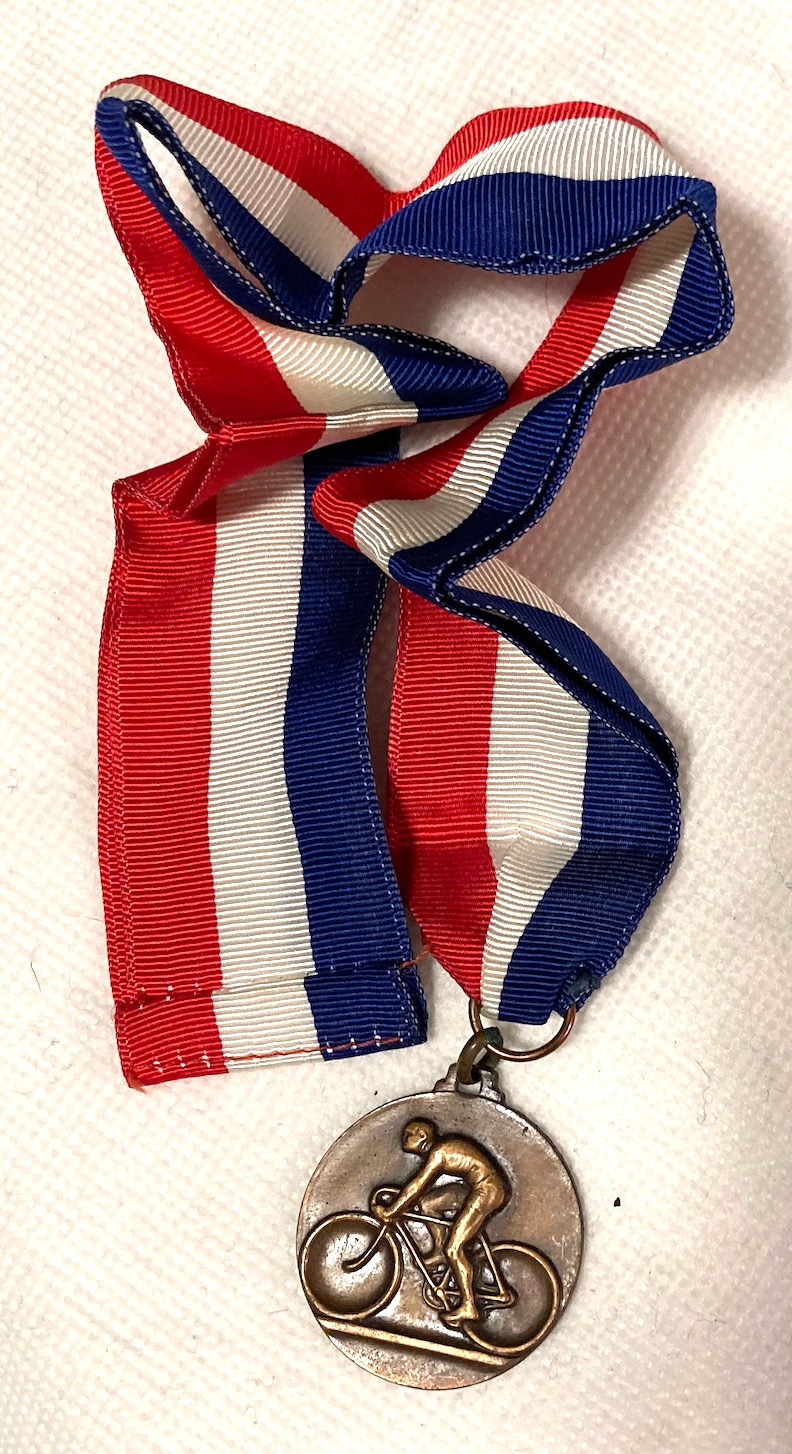 7---100 year old New Departure Model A? Box as shown, missing some pieces but alot there... Nice assemblage!
suitable for framing!
20.00 shipped!
8----Rare! NOS Prewar brass PARAMOUNT track or touring head badge... Mint!
125.0o Shipped!






9----vintage Schwinn Paramount belt buckle-Schwinn Bicycles Chicago Illinois-- Excellent condition heavy brass?
30.00 shipped OBO
10----Super intricate and ornate St. J.M.E.S.S Bicycle Race "1st Prize" June 25 1898! Petite medallion
measures about 1 and 1/2 in length Two piece hinged with a pin.
25.00 shipped







11---Beautiful and insanely well made 120 year old "STERLING" wrench...super smooth adjusting "Manf'd Frank Mossberg Co.
Attleboro Mass USA Pat Nov 13 1900.
75.00 shipped OBO
12-----Vintage I believe 1960s or 70s era Schwinn Dealer Cufflinks in the original box. These appear to be NOS
and possibly gold plated , not sure.
35.00 Shipped OBO
13----Inter Club "25" Pin 1936 1st Team E Lawrence Nice shape 1 and 1/4" in height.
20.00 Shipped