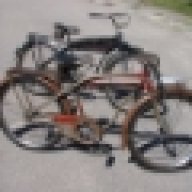 Wore out three sets of tires already!
Nov 22, 2011
919
Hingham, United States
This is a pair of saddle bags. I believe they are from a Whizzer or maybe Indian Motorcycle ?? But I'm honestly cant say for certain what they where on Possiblity a Harley Davidson or a antique Bicycle even ? The bags display well for their age. They could use some cleaning some strap replacing/ repair. The leather would likely benefit form some conditioning some of its has some tiny green scattered speckling.Some of the buckles & rivits have some rust.
To the best of my knowledge I believe these are small motorcycle bags of some type . My reason for offering them here is because I feel they would be great on the right vintage bike. The Price is $160 shipped in The USA .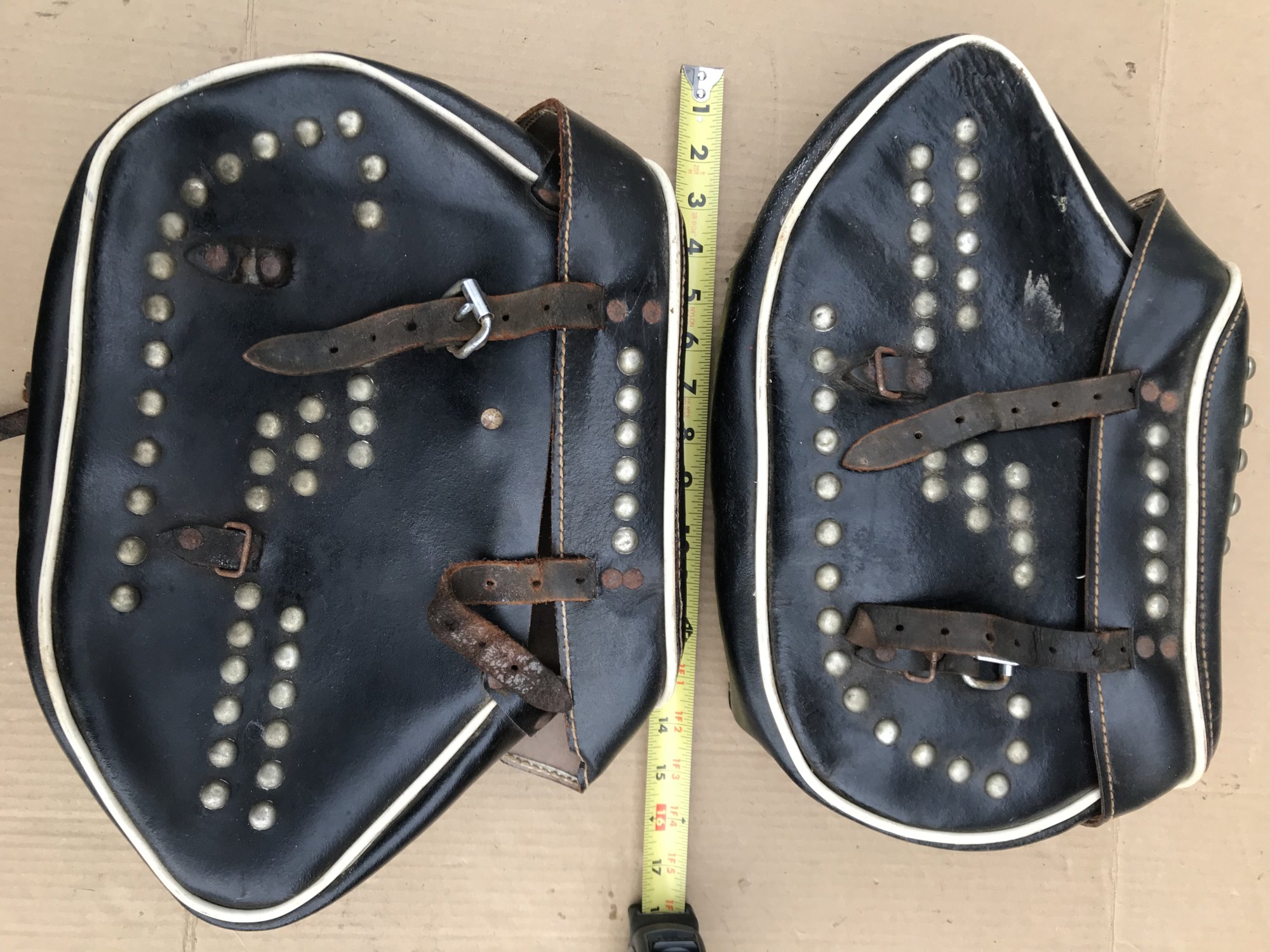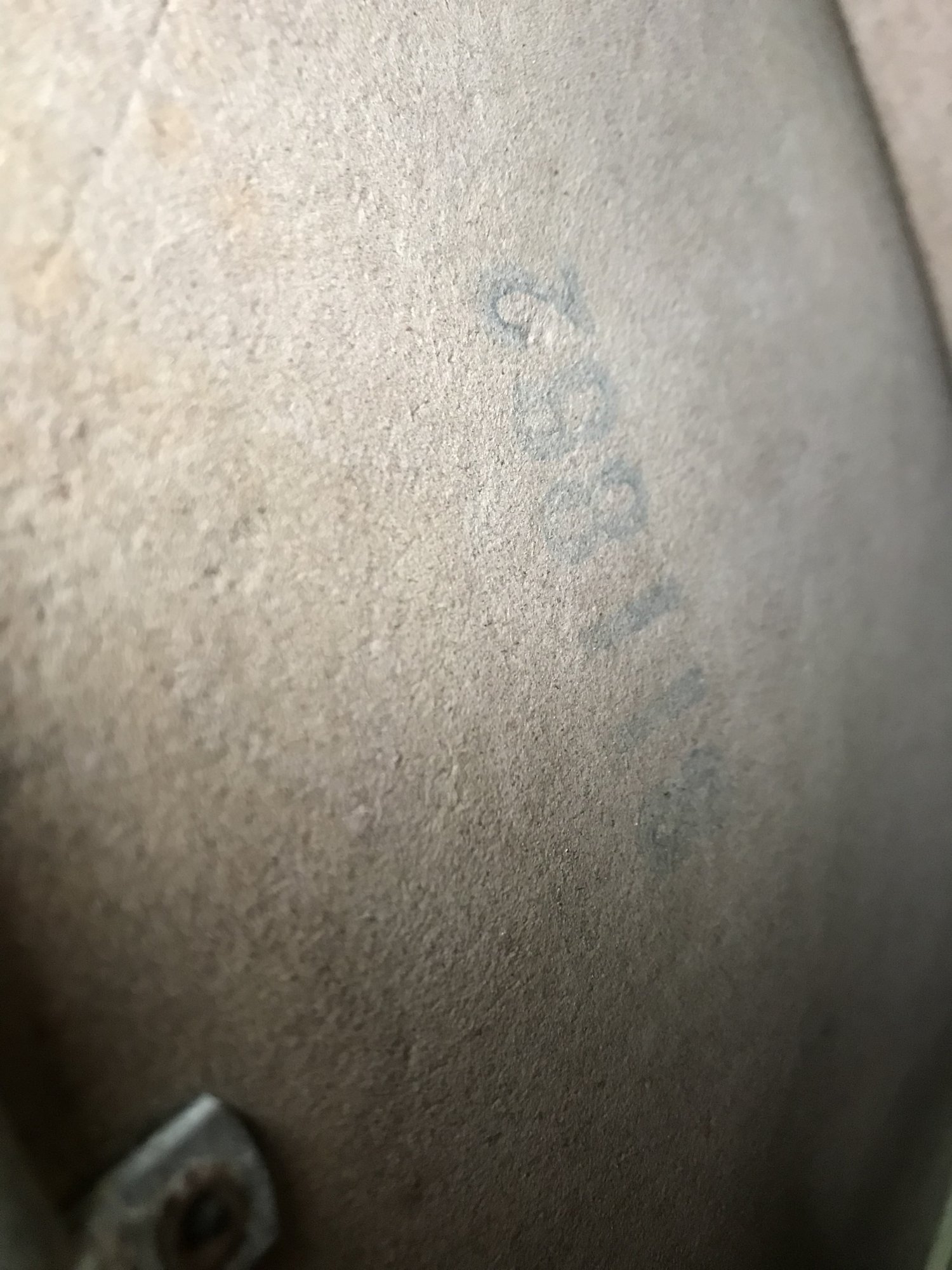 Last edited: