Sep 3, 2018
5
48
Minnesota
Hello all,
I just today purchased a classic Robin Hood. I have been trying to ascertain the age of this bicycle, and am not having much luck. It appears from what I read that the age is most commonly identified via the SA 3 speed hub. Any ideas on how to do so if the rear hub has been replaced? Apparently at some point someone put a Resilion rear hub in. This I believe is a single speed/coaster break hub.
There is a number stamped on the bottom bracket, 3552338 but I cannot find the relevance of it. This bicycle has a curved top tube, not straight. The curvature of the top bar makes me think it is a little older, perhaps a 1960? I have seen images of Gazelles that were identical to this bicycle save the stickers. Here is an image of the bicycle: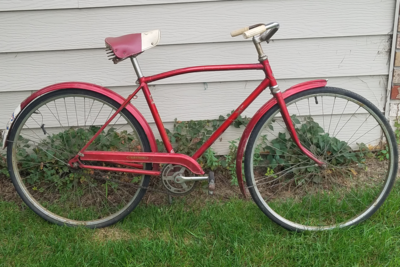 I have been looking everywhere on the web I can. Going to look into contacting Raleigh or find some old school bicycle dealers around here. Any ideas you might have are welcome.