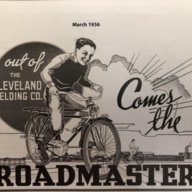 Mar 2, 2014
2,846
Sunny Southern California
Looking to contact the owner if he is a Cabe member or does anyone know who owns this bike and could provide contact info.
I'm in need of the color code for the straw color used on this restoration. The third picture is my old bike with the original straw paint.
Any help appreciated.