Finally riding a big boys bike
Dec 22, 2009
496
Sacramento, California
For the first time I think I'm all set for the Sacramento Autorama. Previous years have not been shall we say organized. One year I worked on the bike in the van on our way to the show. That was after a trip to the bike shop for parts. Geez! This year I'm not going for a win. I'm pulling out a few (5) of my older stuff. Three of the bikes have been in the show before. It's going to be more of a display of, "Don't let them die, make them fly" kinda thing. Oldest 33, newest 51, mostly Schwinns.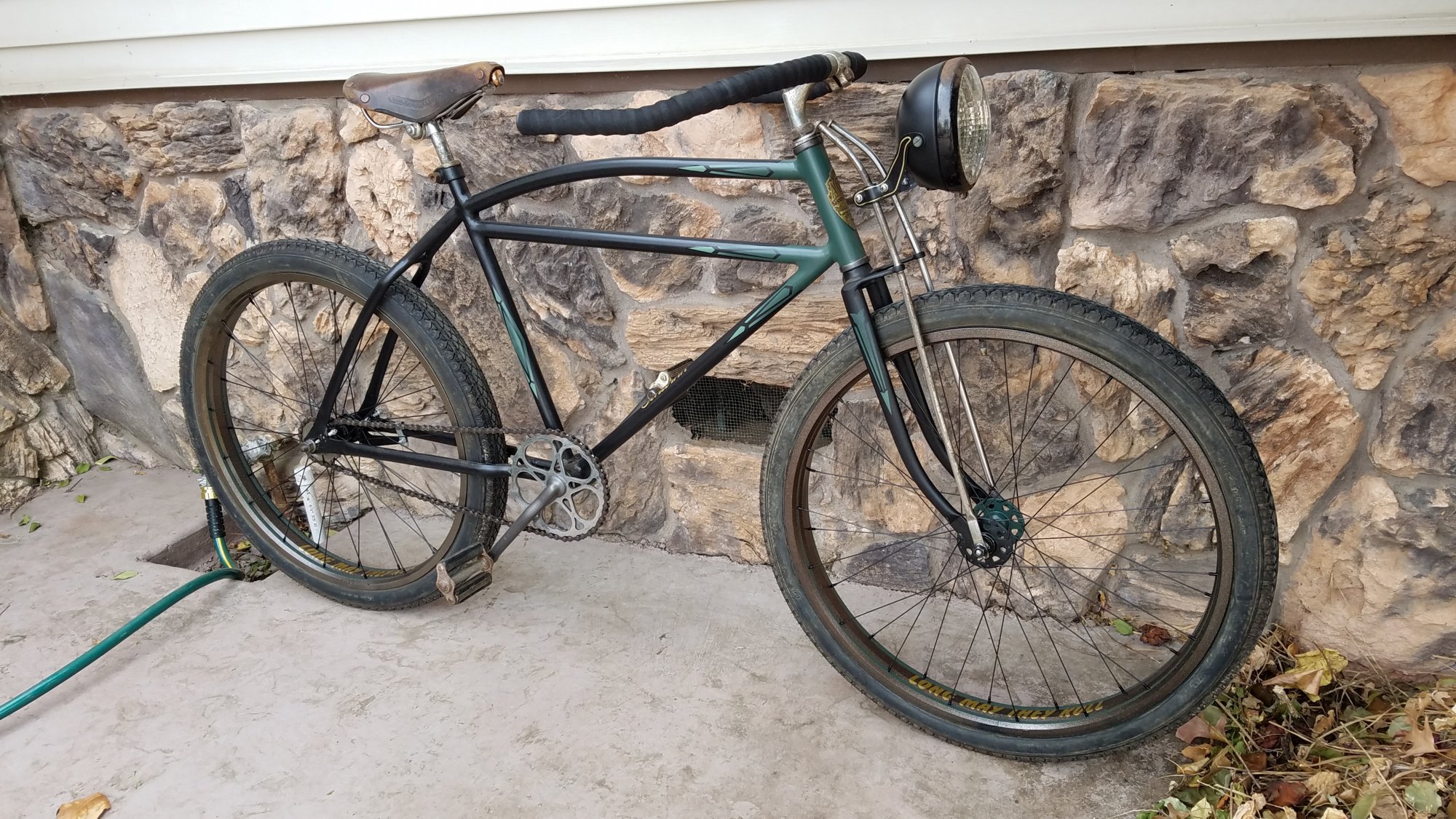 Dirt Bomb 1936 Schwinn
This is my 1950 Schwinn. I believe this to be it's forth or fifth trip to the show. It looked different every year.
More later.
Last edited: