Jul 11, 2012
13,002
17,155
Monrovia, CA 91016
Patterned from original 1910's and 1950's flaps, made from premium USA-made leather.
Teens: approximately 9.75" x 5", just over 1/8" thick.
Flesh side finished smooth and sealed.
Edges hand beveled, burnished, and polished.
Teens style stamped with Pierce, Ranger, or Iver Johnson, or no stamp.
Many logo's available for the Balloon style.
Can't do Schwinn or any copyrighted/trademarked images or logos.
Custom artwork available with 15 item minimum pre-order.
Holes punched where you like, nuts, bolts, and fender washer included.
$30/ea shipped tracked and insured, $55/pair
$25 p/u or delivery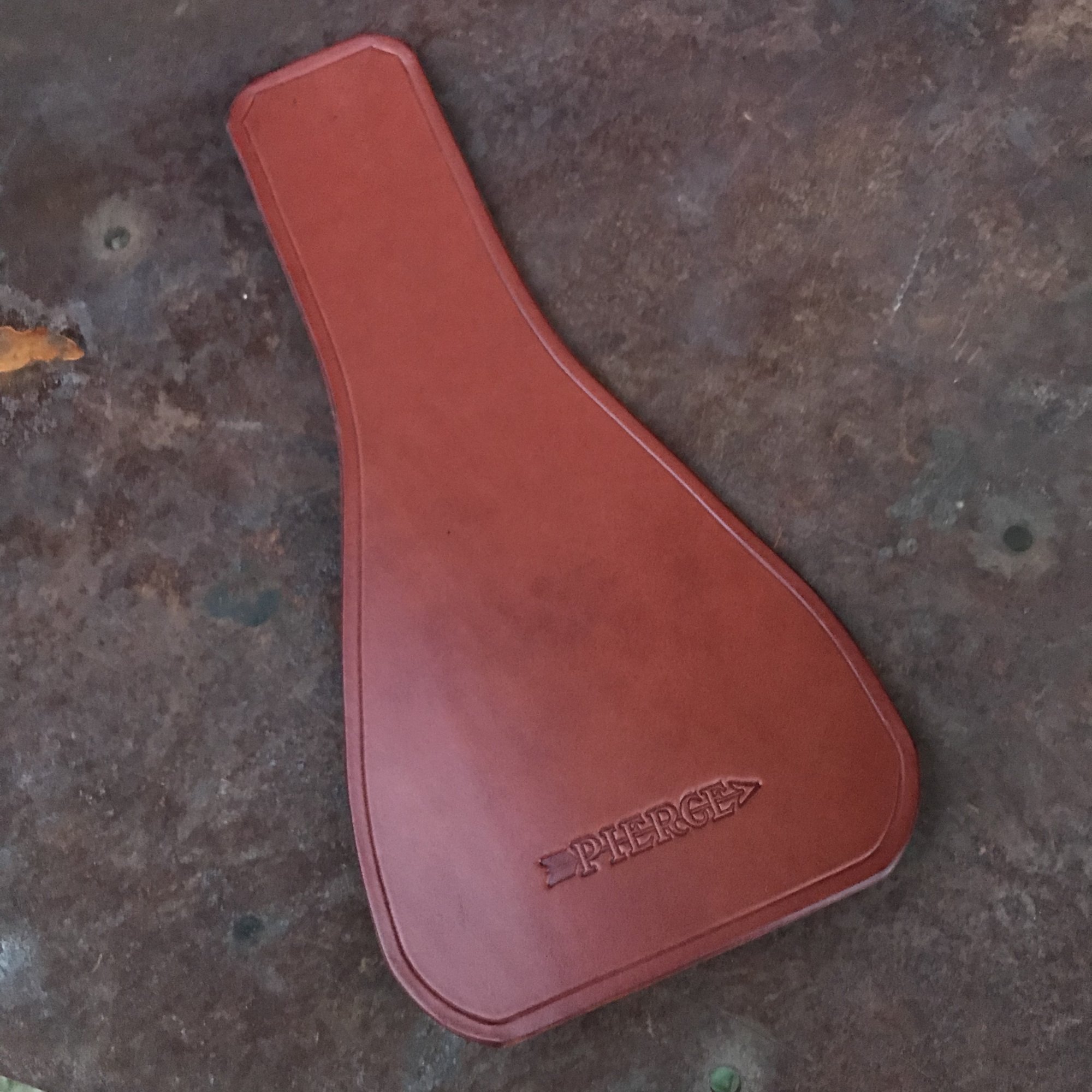 Last edited: