Here's a very nice original survivor 1953 Schwinn Panther with beautiful original paint and just the perfect amount of patina.
New Departure Triple Speed rear hub.
The World headbadge.
Lightning Dart WW tires.
NON LOCKING Springer.
I only gave it a quick clean clean up. This bike will clean up even better if the buyer chooses to do so.
Has a couple small typical dings in the fenders. Rack has been sat on, and straightened back out. Has the typical crack on each side of the rack as a result.
One missing spoke on the front wheel and no AS bolts on the stem.
Incorrect headlight, but I'll include the rocket ray shown. Both lights and horn are untested.
Correct AS bolts are present on the sringer and seat clamp. Tank is solid and straight.
PLEASE DO NOT REPLY TO THIS THREAD, SEND ME A PM IF INTERESTED. THANKS!
$1400
$1350
$1300 plus actual insured bikeflights shipping.
EDIT: COMPLETE BIKE NOW WITHDRAWN, GOING TO PARTS.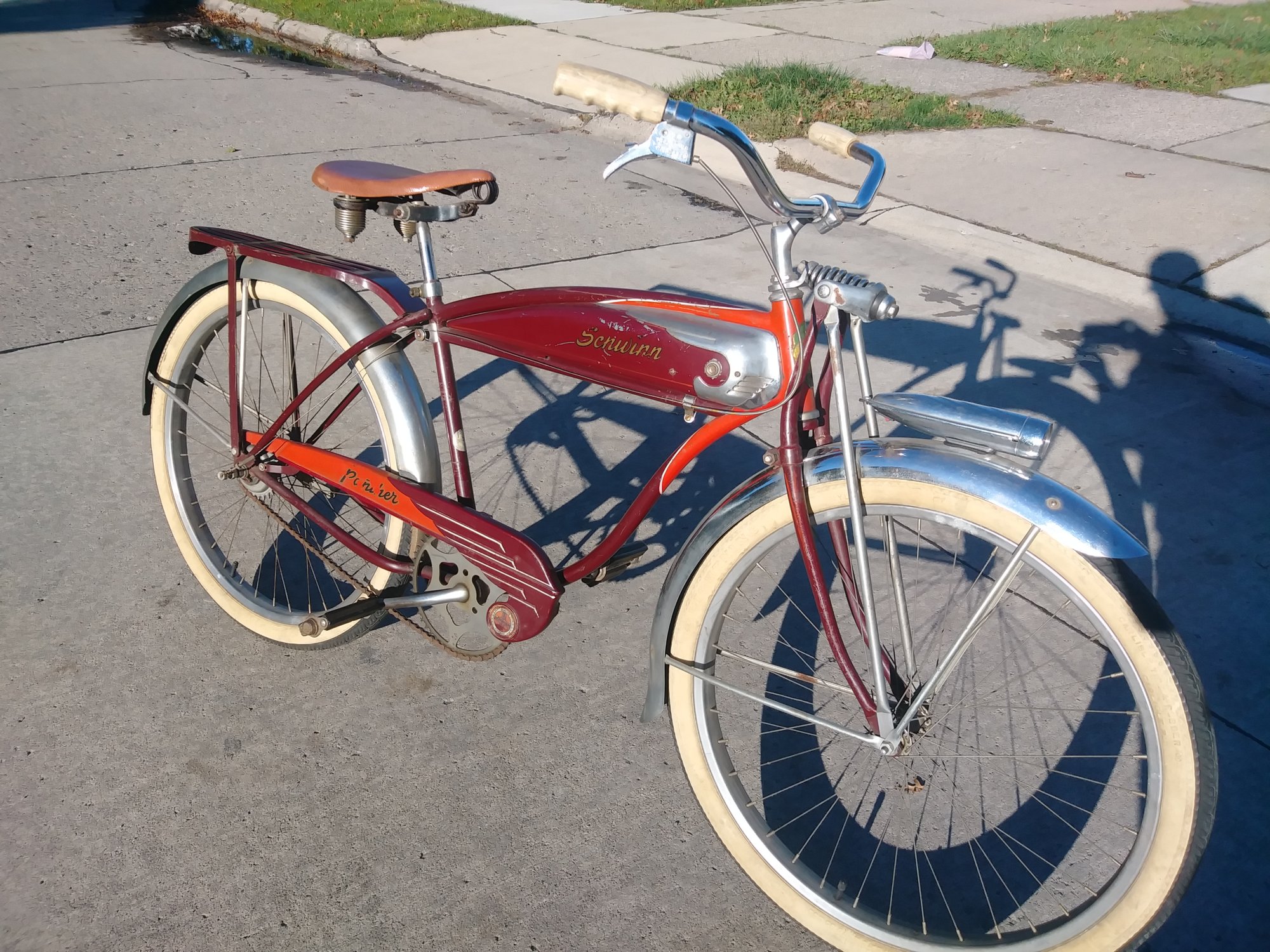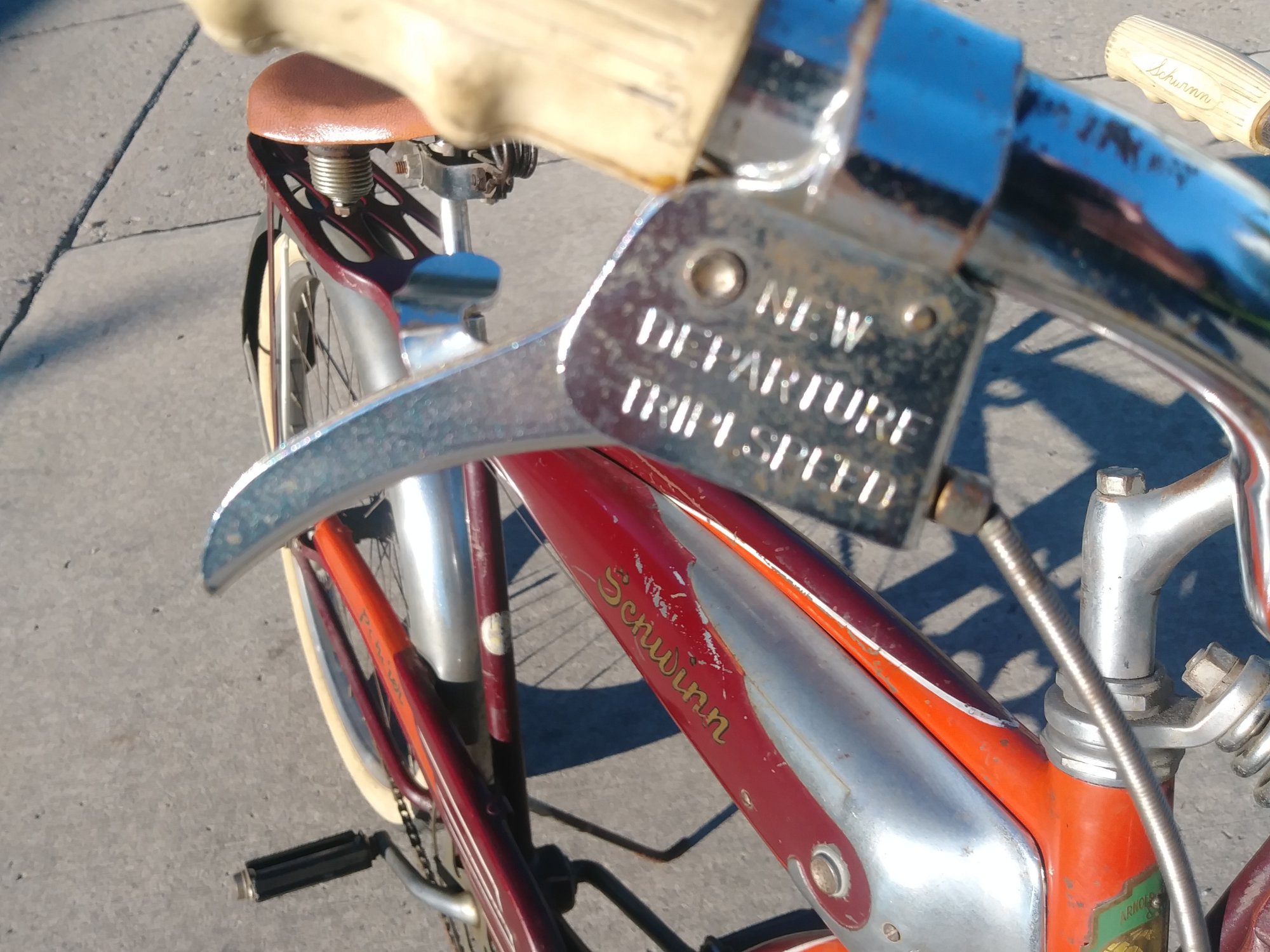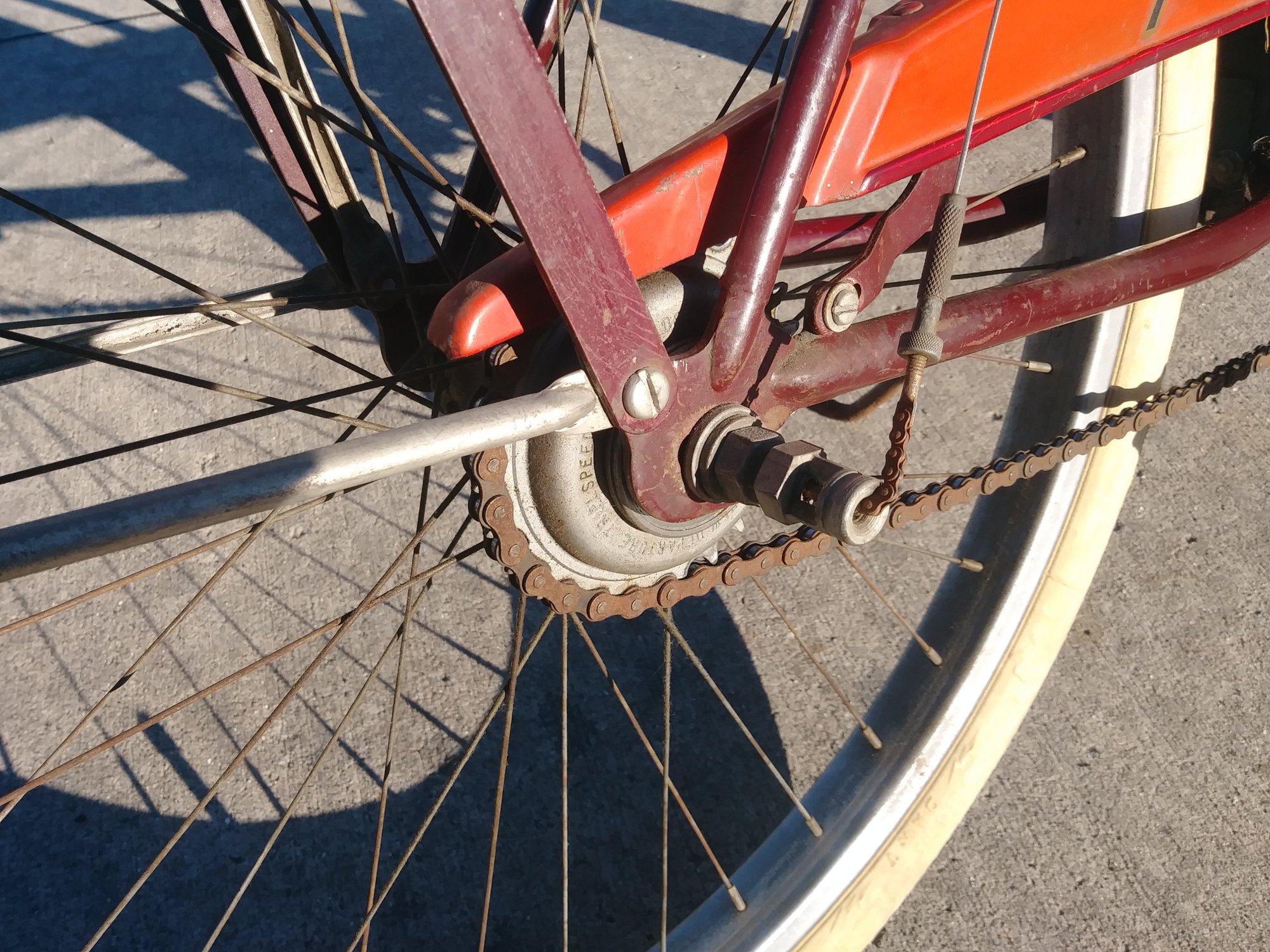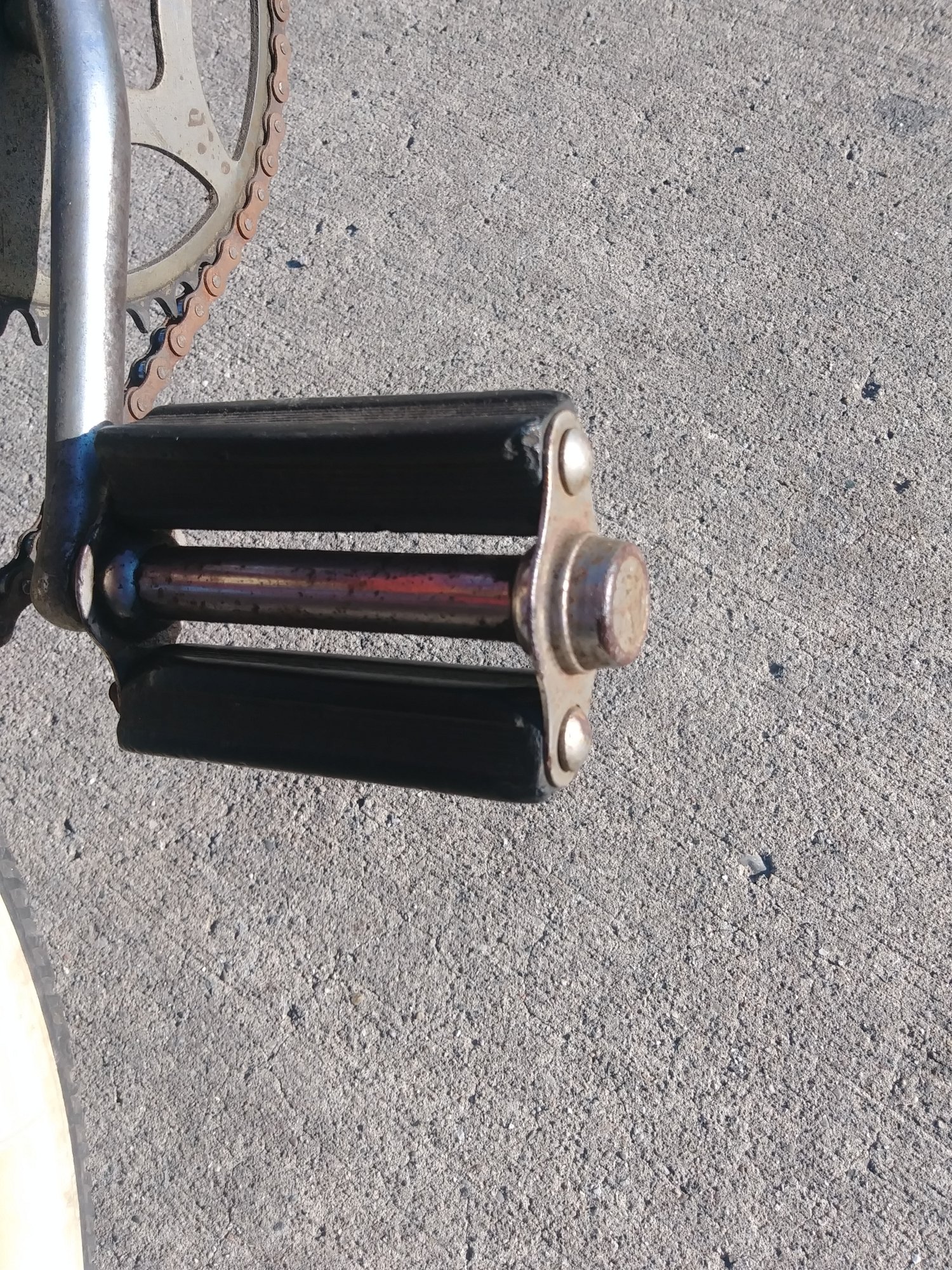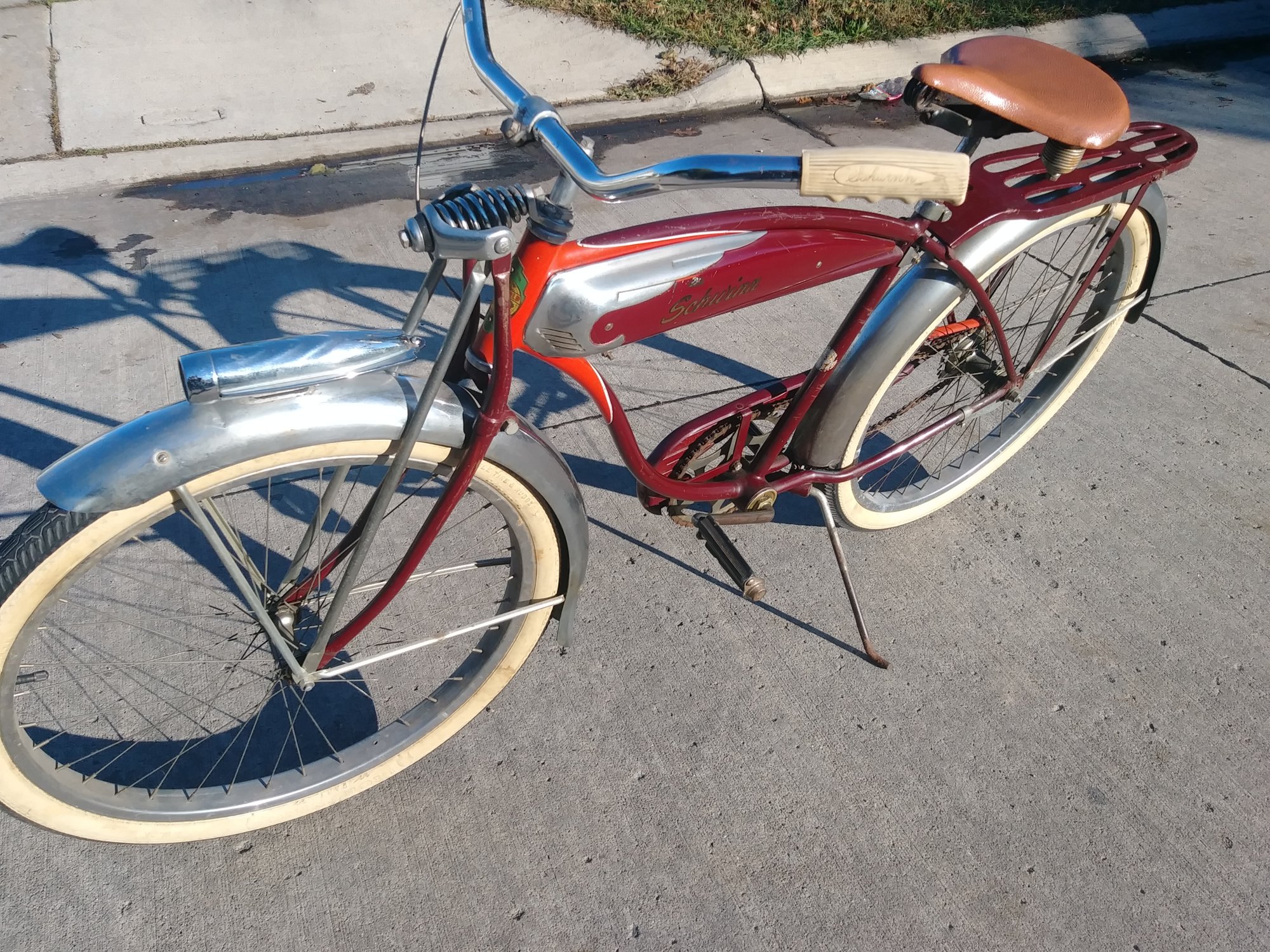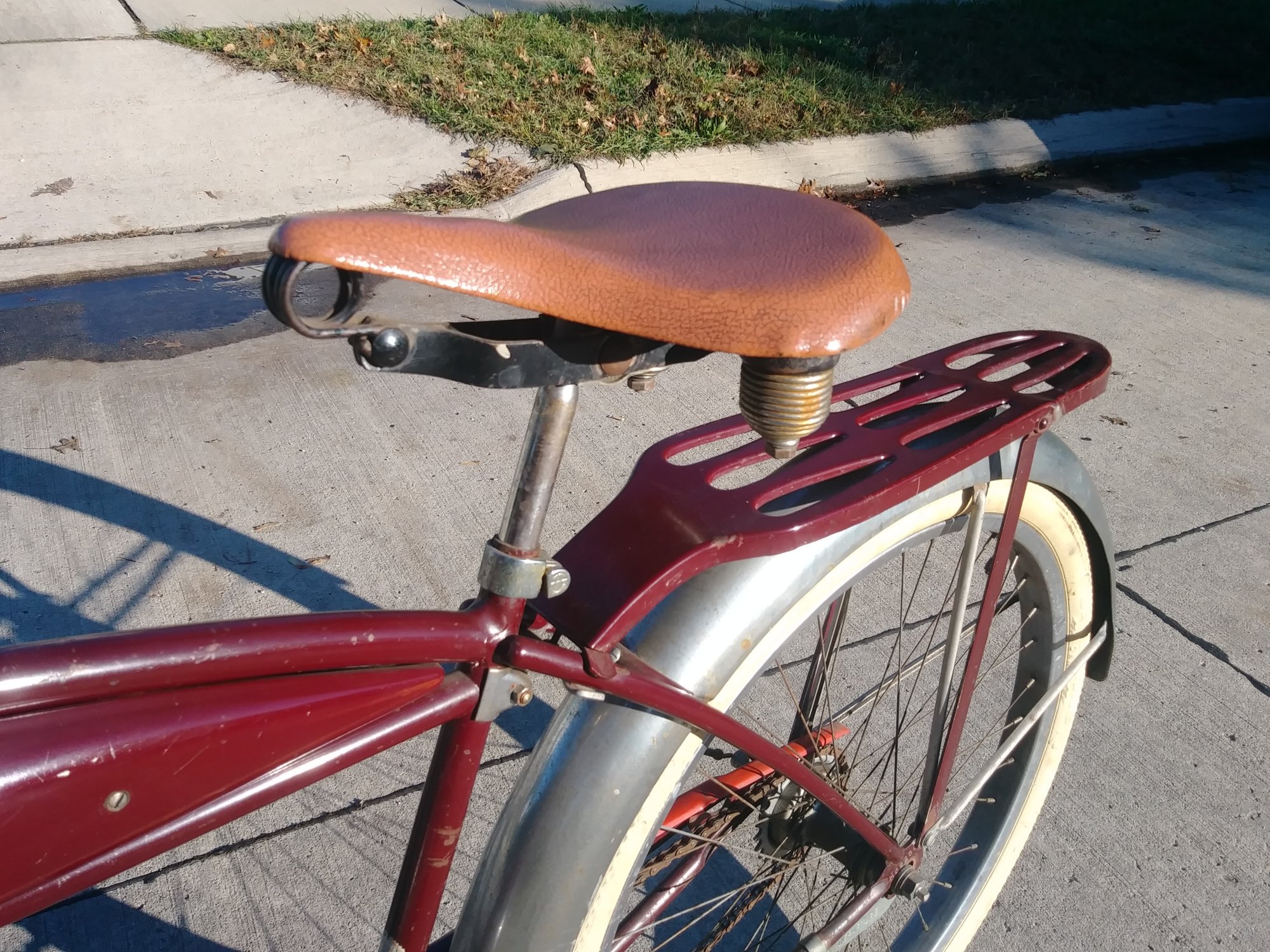 Last edited: