Oct 23, 2016
1,568
942
44
Az
Here is a super clean, beautiful yellow band kickback Bendix 2 speed hub. No rust whatsoever, this thing is super clean. The yellow stripes are partially worn away one one side as shown in the pic. To turn it by hand it spins freely, but it seems to be stuck in gear. I'm not sure, I'm not a hub guy, and have no idea how they work. All I can say is how exceptionally clean and nice it is. Comes with hardware shown.
Price is now $65 shipped.
Please let me know if you need a more info or pics. Thank you.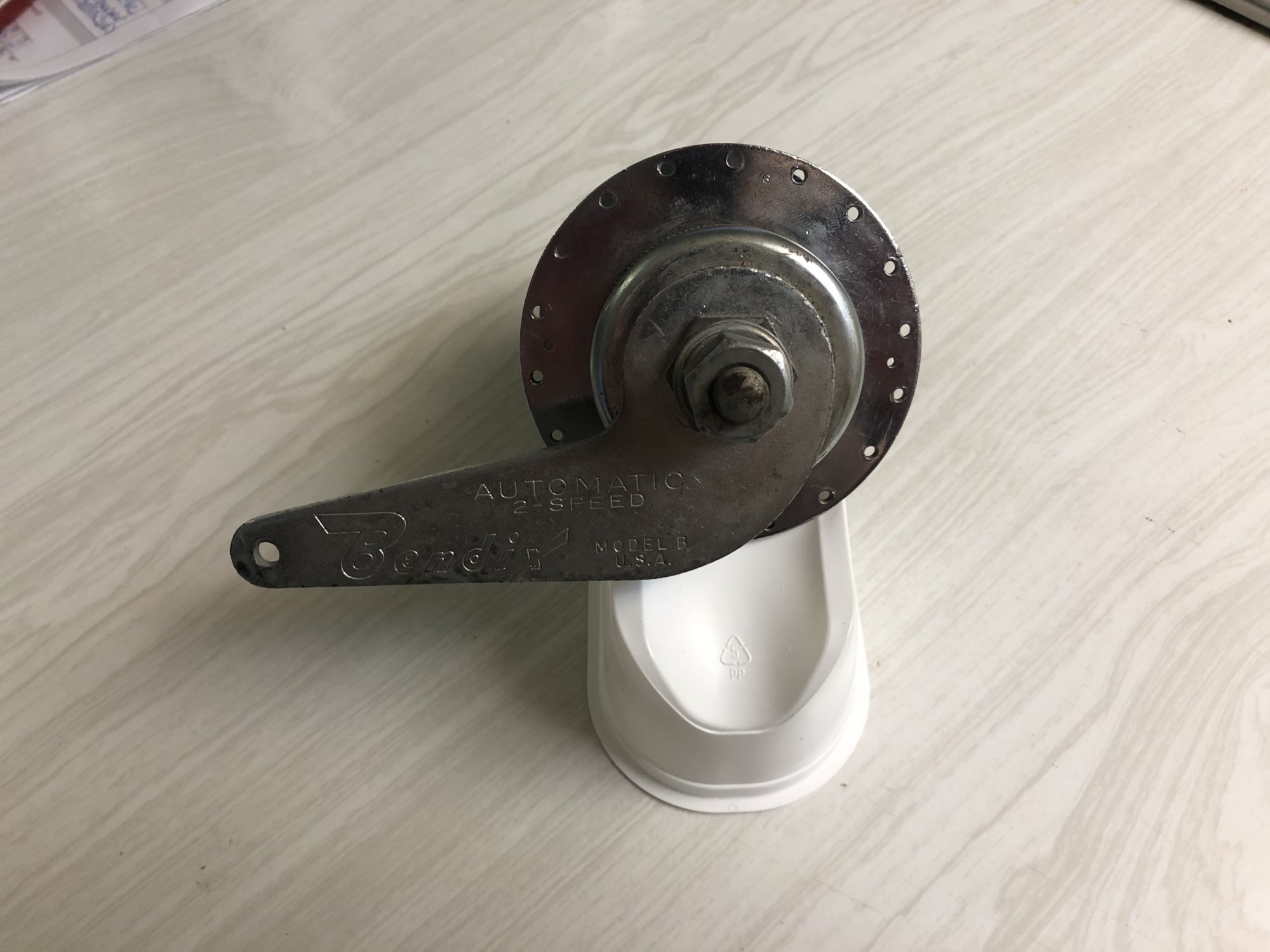 Last edited: