Riding a '38 Autocycle Deluxe
Whole bike pending....
High quality Automotive paint work and pinstripes must have cost a fortune on this one... not restored to spec but
for the individual taste and looks stunning! I was going to keep this as a beach rider, but they're stacking up here
so hopefully someone will get some enjoyment out of it. Prewar wheel set rechromed
restored hubs and rims with Stainless spokes, rechromed original Hornet/ Panther/ DX
bars and stem with Schwinn anniversary tear drop 50's style grips, rechromed
early version post war truss rods. Leather Persons Majestic saddle as found on the
85' Columbia anniverary bicycle. Loaded with GOOD stuff.
It is fully restored as shown, also has a set of Union cruiser type pedals (not shown) in excellent condition.
Selling complete as shown 550.00 plus add the shipping.

If no takers

parts as follows.

Frame and fork w/ crank /sprocket 200.00
Rechromed wheel set with aftermarket new tires 250.00
Rechromed 1940s postwar profile Truss rods and collar 75.00
Restored bars stem grips new chrome 100.00
Persons majestic leather saddle 100.00
Nice Union Schwinn Cruiser style orig pedals 50.00 shipped

bobcycles@aol.com
or PM here.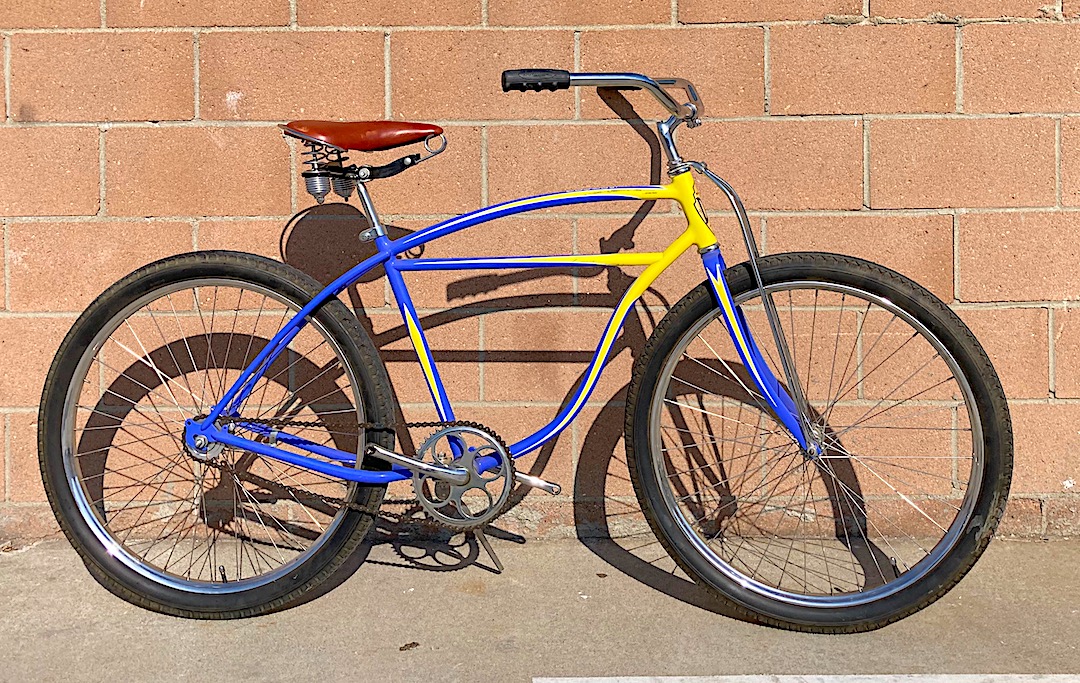 Last edited: