Make me a reasonable offer! I want these gone!
Here is a complete Bendix Aviation S-7 wheel set. My buddy just took the rear hub apart and cleaned and re-greased it. It's working great. Chrome on the S-7's is ok. There are a few spots of chrome loss. Great for a rider. A few dings in the rims as shown.
Price is now $100 shipped in the lower 48 for the complete wheel-set, or I can cut the hubs out and NOT ship the rims, spokes and tires for $80 shipped.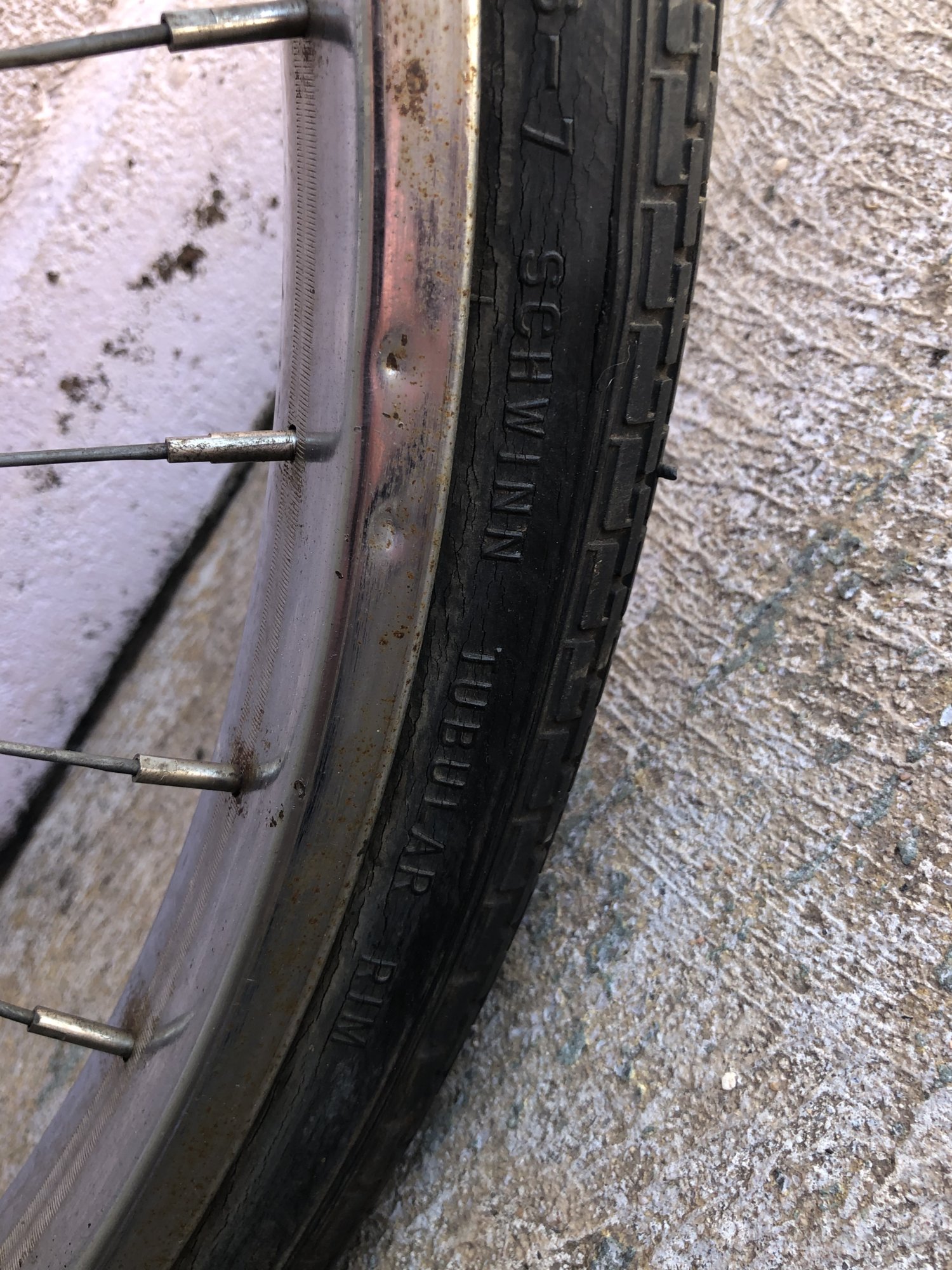 Last edited: