Wore out three sets of tires already!
Barn fire gas pump. This pump came out of a big barn fire in ohio.all the parts that can melt did melt. The glass all aluminum parts and most of everything else. This pump was laying on the side when i bought it. The guy i got the pump from moved it around with a tractor so the panels are dented and bent. This pump can be put back together with reproduction parts and painted or left rusty like it is. The pump does not have any rust holes. Just surface rust.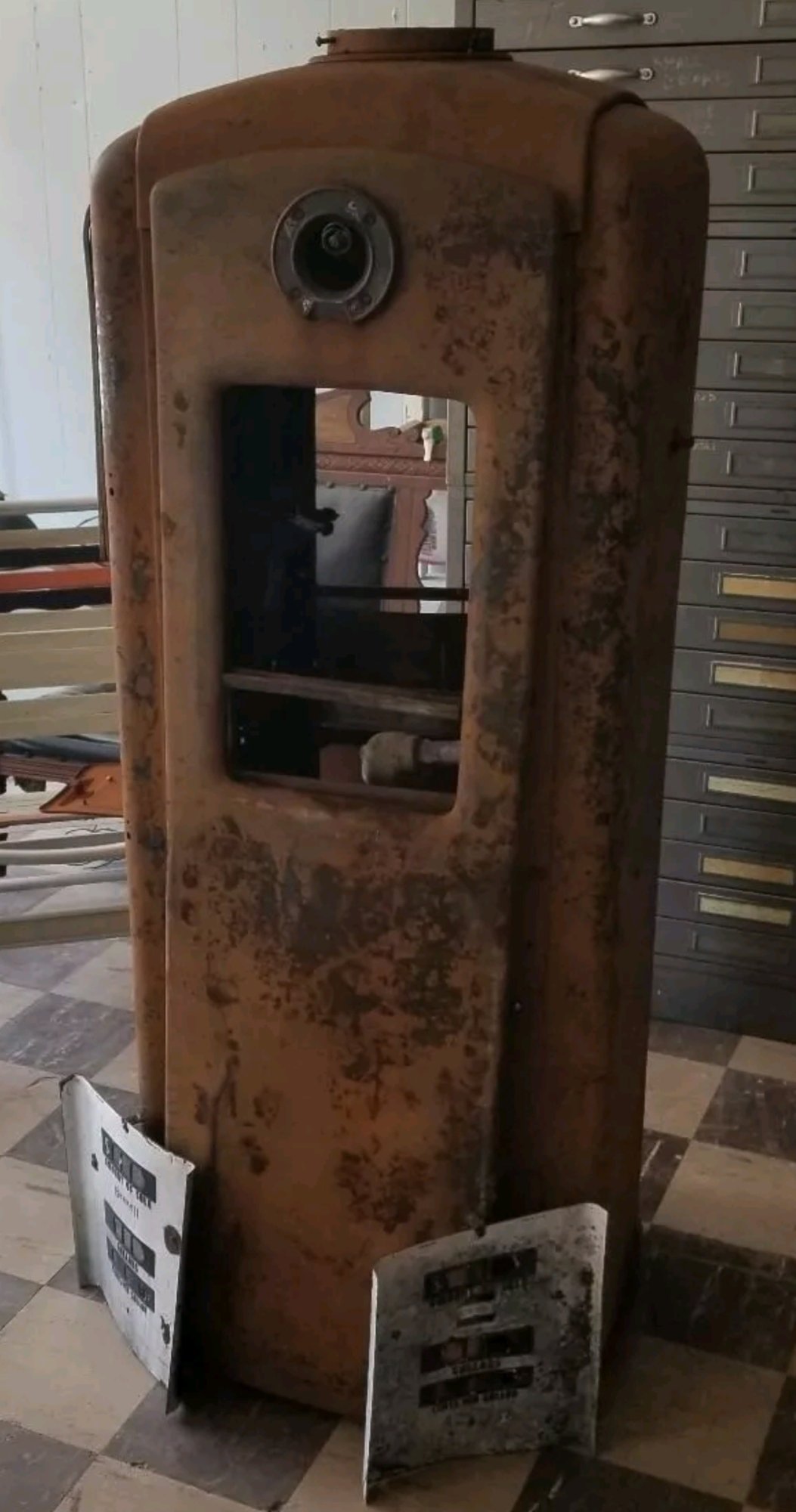 600 picked up in sandusky ohio. Or i can help with shipping.