I just found this. Looks like it's in great shape. No rust, just loss of nickel.
The balls ride in the grooves. Two cups and a cut-out washer center the balls. The spring has a tension nut for adjustment.
Model #1 Pat. Nov 5, 01
Guy Fawkes Day.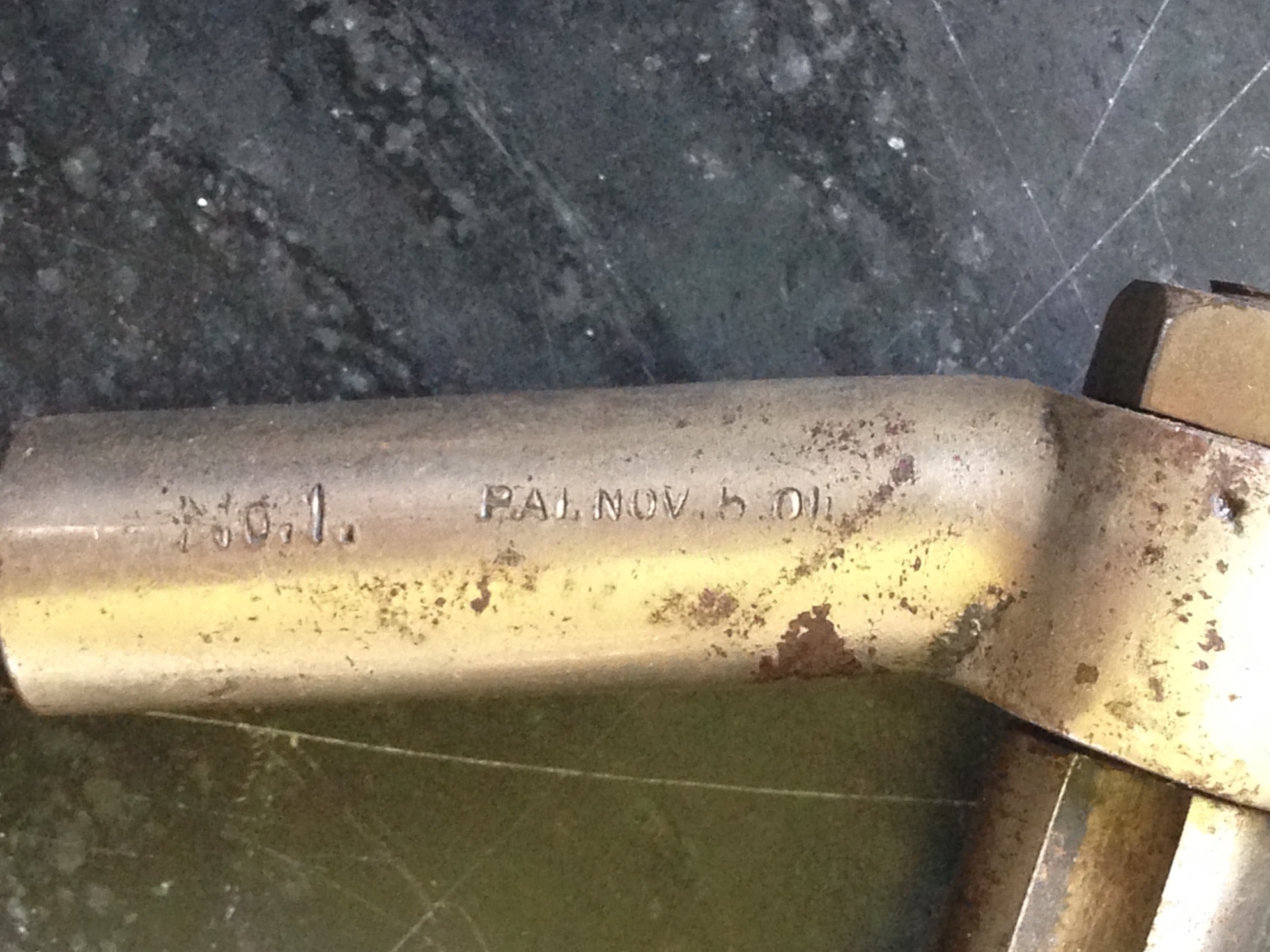 I think it's a double R. BERRY, or on second though, I think it's BERKY.
GRAND RAPIDS MICH