Wore out three sets of tires already!
It's an August, 1968, Schwinn Stingray Fastback, in Blue, with a five speed stick shifter for $375 OBO, shipped. It's almost complete - just needs a front fender and chain guard - and the shifter moves smoothly and includes the overload tube. What more need be said?
(Yes, I'm aware of just how expensive the chain guard can be. If I were keeping it, I'd take a chain guard from a road bike and trim it to fit. They can be had with good paint for $30-40.)
If I cannot sell it whole, I will be splitting it up for parts. Note that before I do so, I will surely do some work polishing up the chrome, so that you can see just what you are getting.
The parts all appear to be original Schwinn parts, down to the tires, but I cannot speak to whether any parts are original to this bike or not. I don't have any reason to think otherwise, but I am not an expert on these bicycles. The pedals appear straight and to turn freely. The stick shifter moves smoothly.
Everything on this bicycle likely needs to be rebuilt. The action of the crank is a little rough, and while the wheels seem straight enough, they definitely need to have the bearings removed and cleaned.
The bicycle is $375 OBO, including shipping within the United States. Best offers that come quickly and include me keeping the Mag sprocket would be most attractive. Send me your offer. The worst I can say is "no". The second worst I can say is "can you give me 24 hours to think?"
Edit:
I tried removing the three screws that hold the Stik Shift onto the frame. The bottom one came out easily. The top two were chewed up a bit.
UPDATE: The chrome is cleaning up far better than might be expected. Photos to follow later tonight.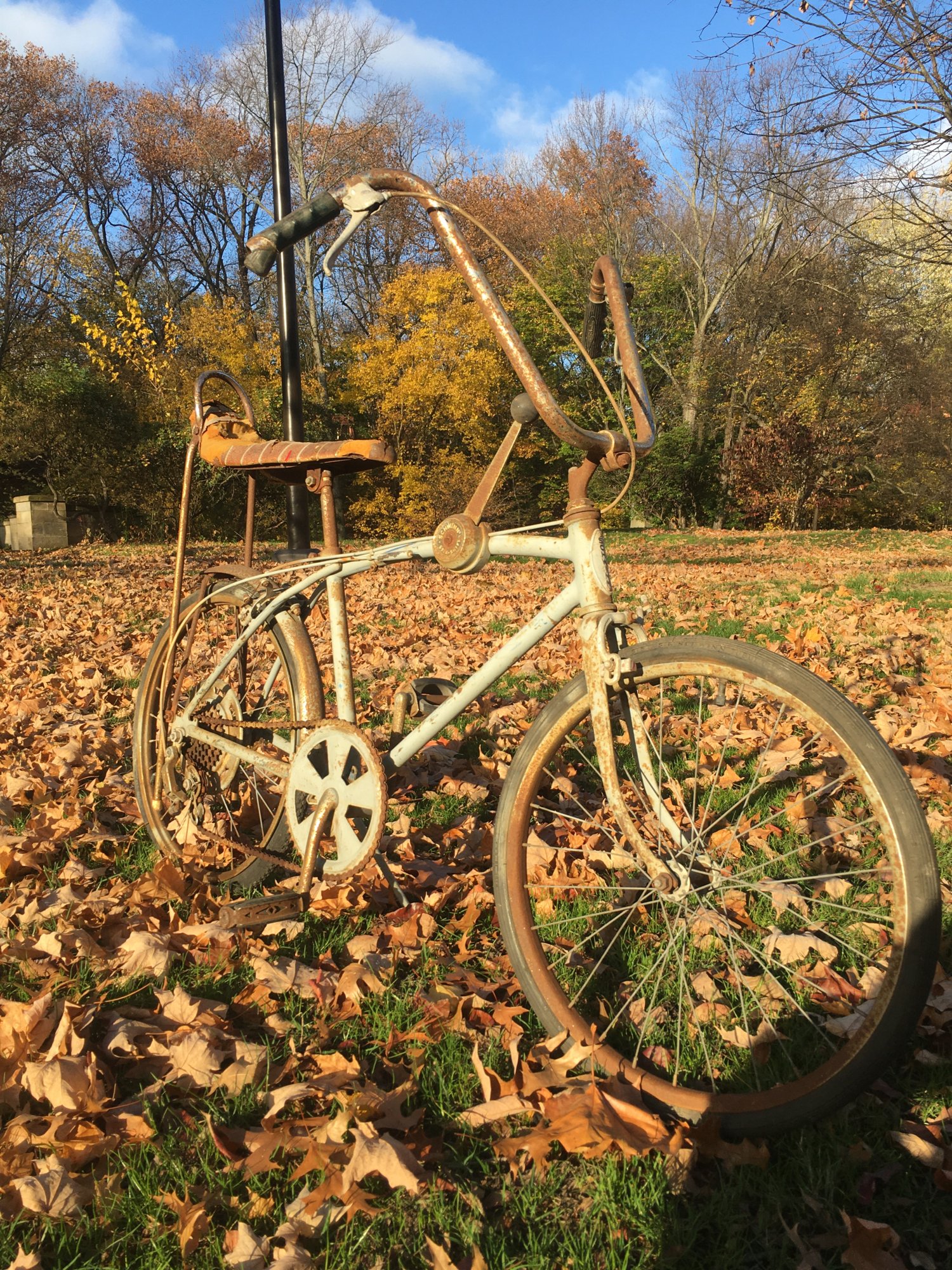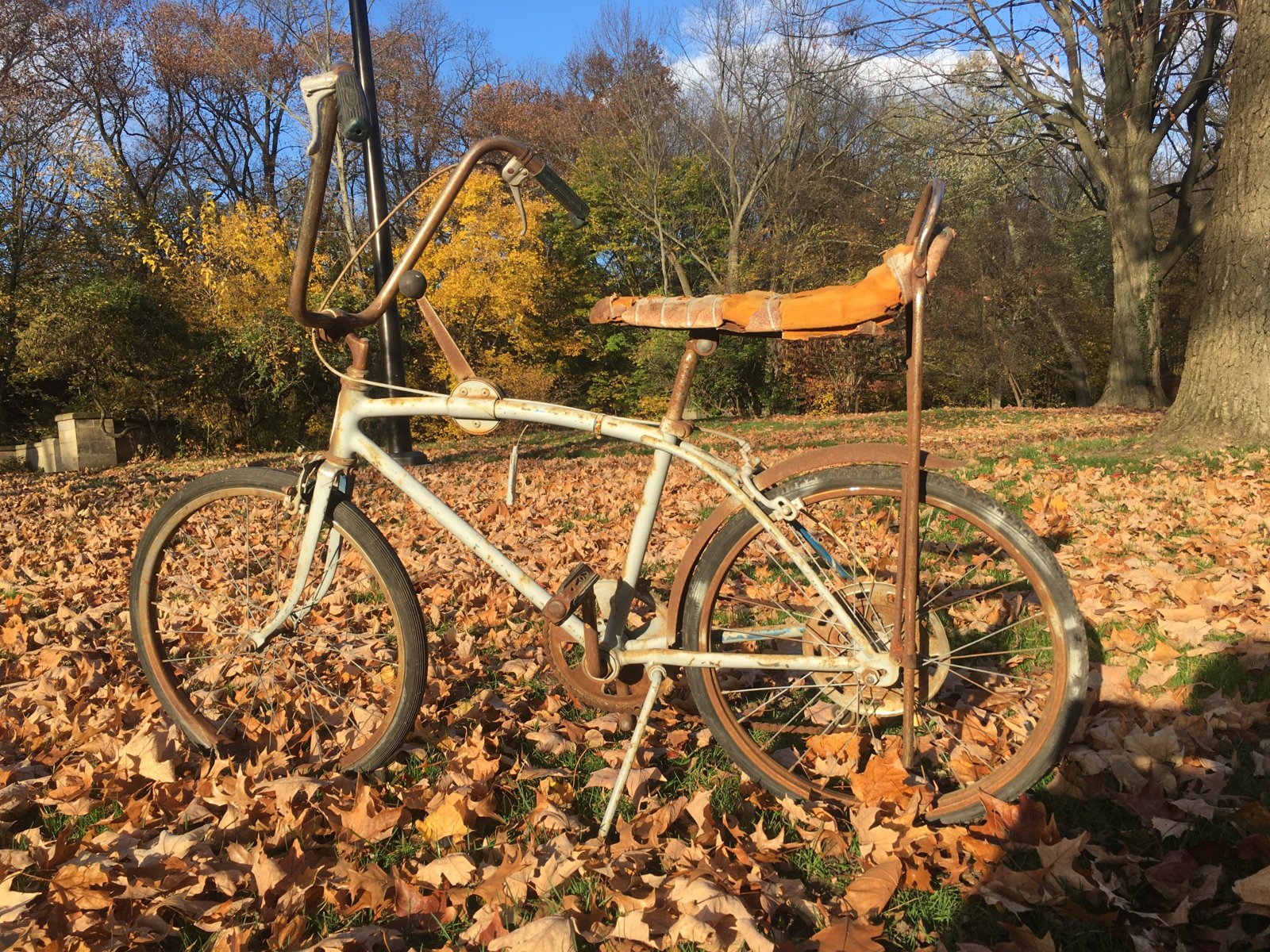 Last edited: