Wore out three sets of tires already!
Various prewar seats. Prices do not include shipping. Open to offers. Worst I can say is FO.
Red leather Troxel with chrome chassis. Obviously restored. Cadmium plated clamp. This was done about 10 years ago and mounted on a bike. Bike was ridden sparingly. 2 small black marks on left side near wear buttons, otherwise no signs of wear. Chrome could stand to be cleaned. Seat looks better in person. Check out photos and ask any questions you have.
$275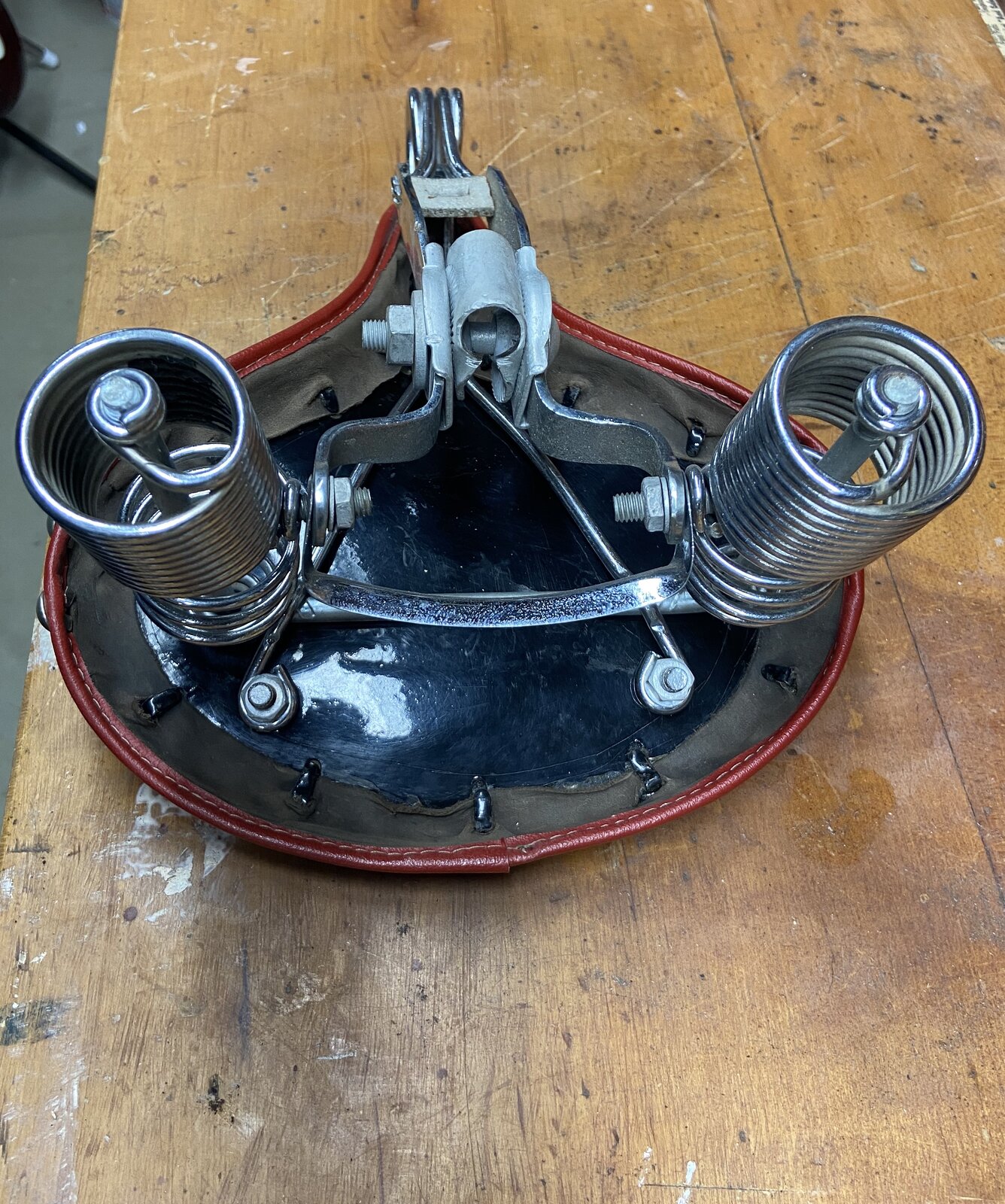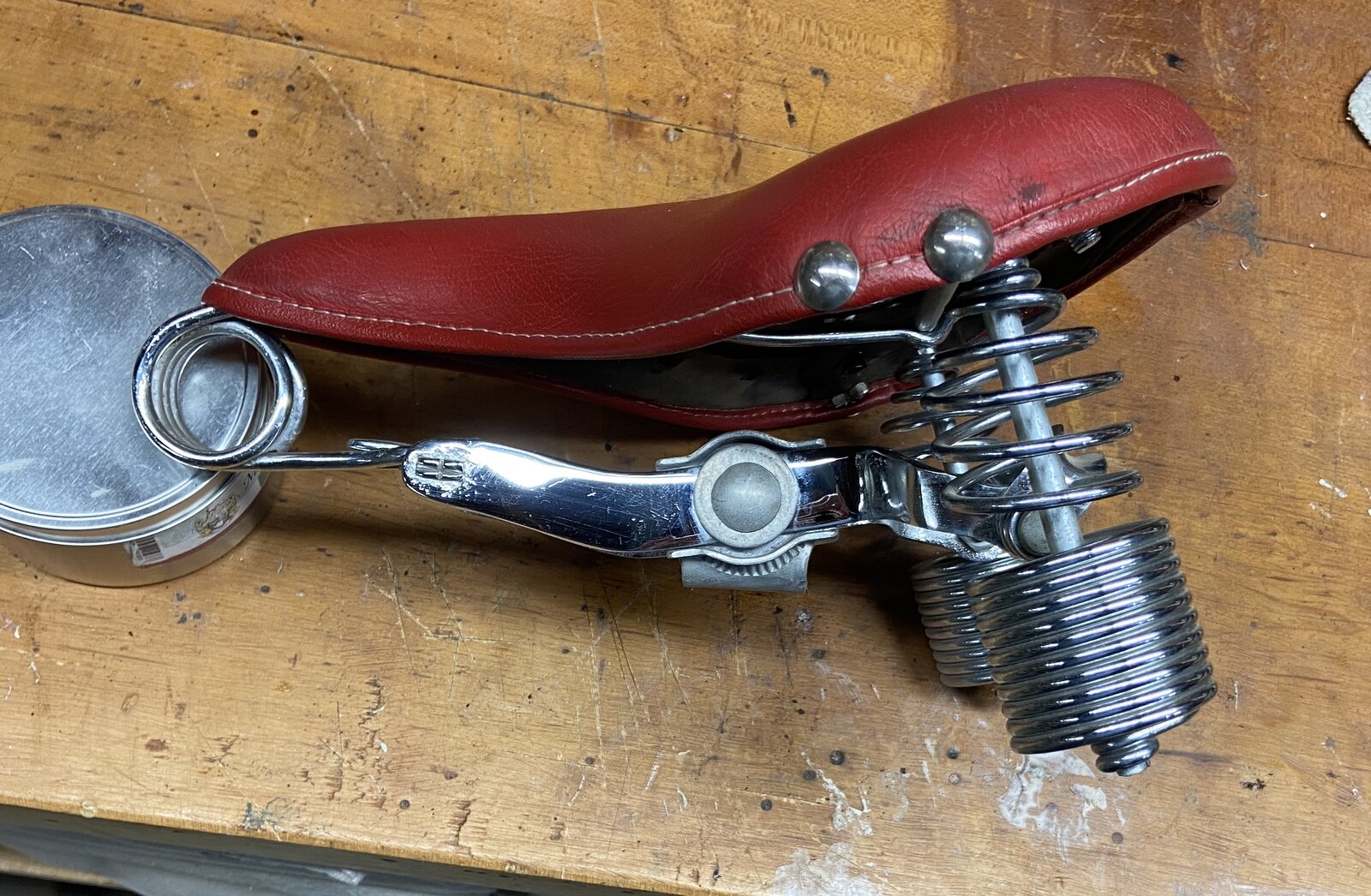 Mesenger Tornado Spring Seat. There might be some argument whether this is a true "tornado spring seat" but that's what it's typically referred to so that's how I'm describing it. Do your own research and then decide. Pictures show condition.
$150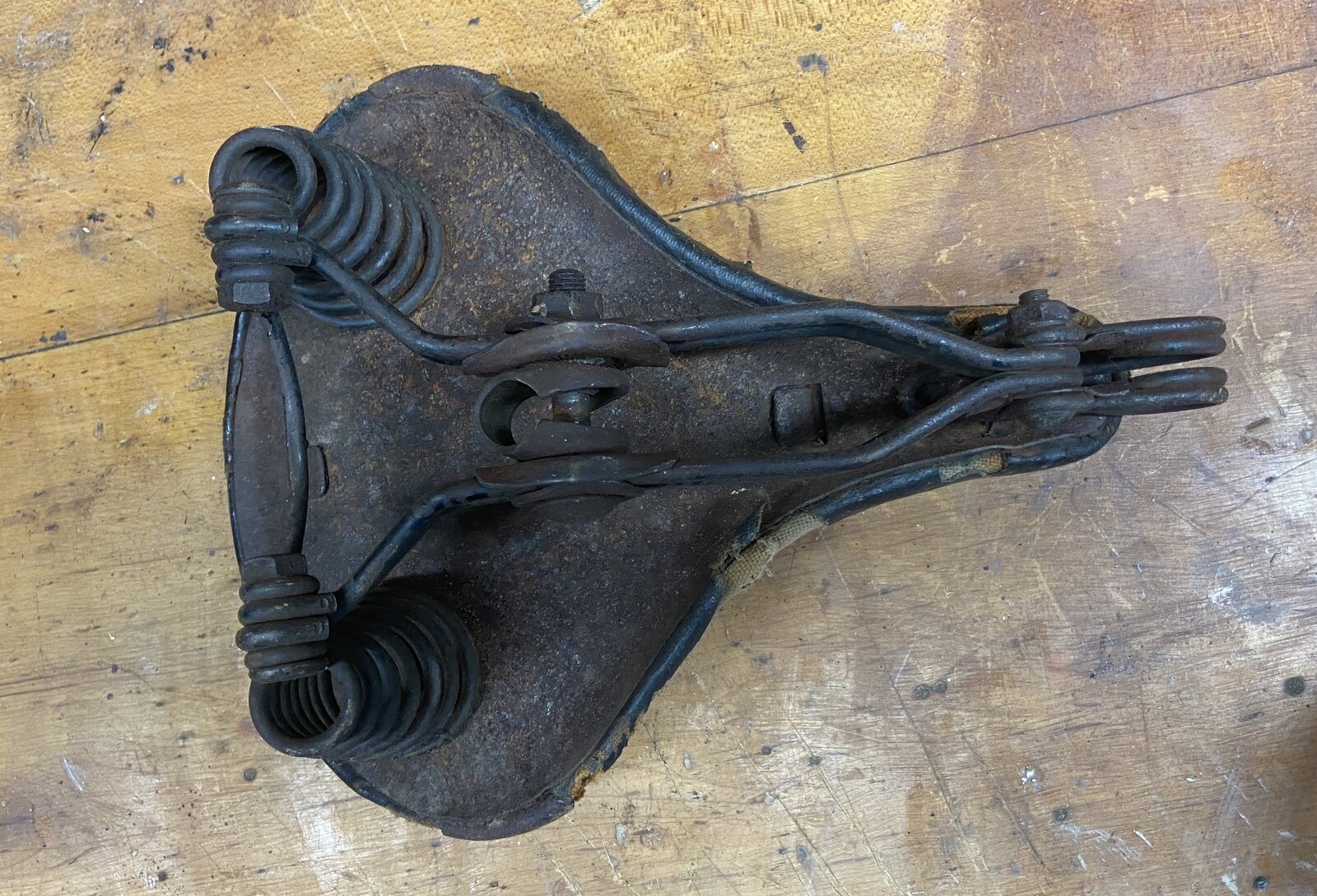 Lobdell. No idea what this model is called just that it takes the 2-bolt Lobdell seat post. Pictures show condition.
$120
SOLD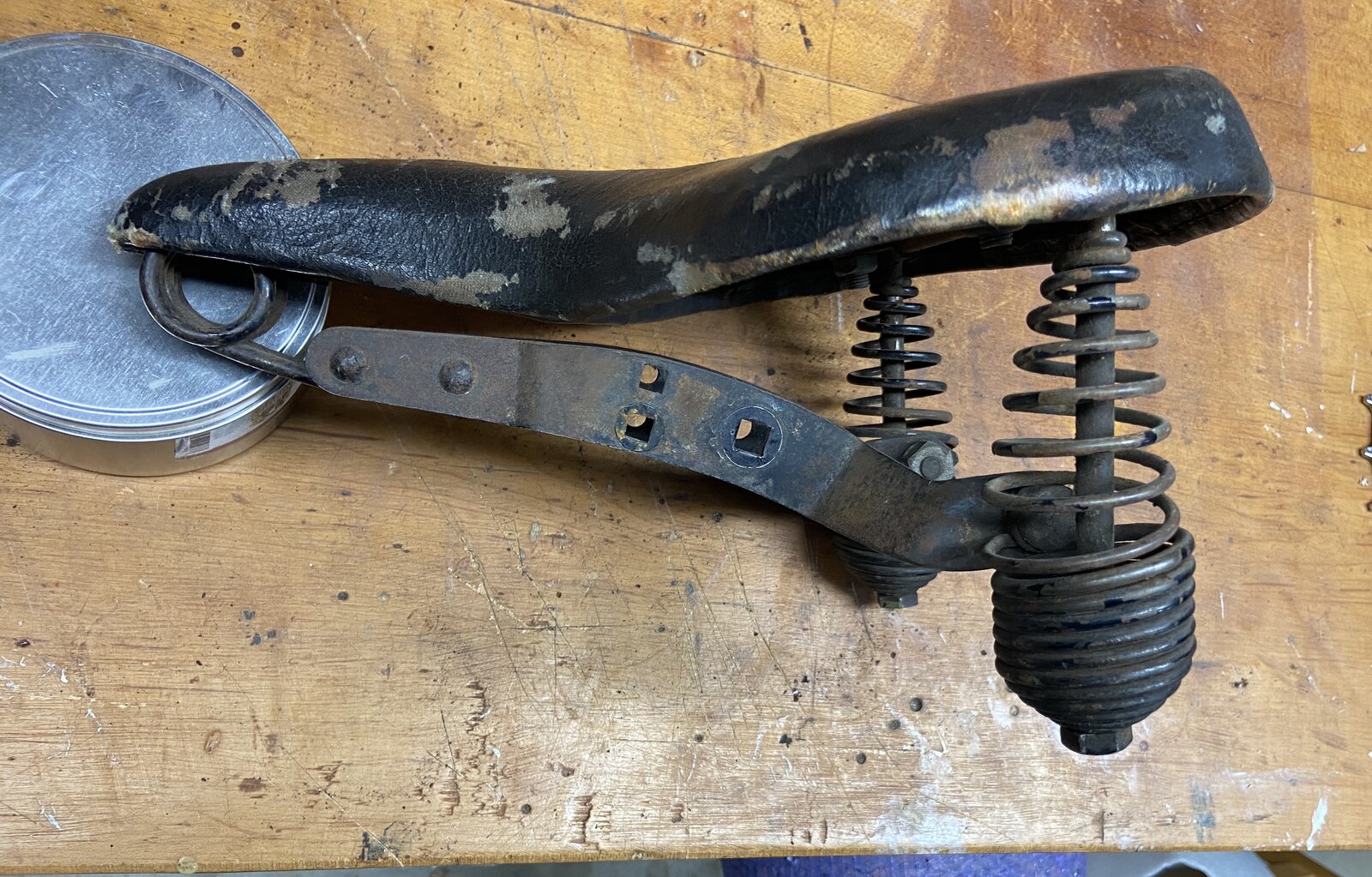 Chrome chassis Troxel in need of a new cover. Looks like the springs were chrome although there's not much left of the plating. The lip that covers the edge of the leather doesn't look like it was ever chrome.
$150
SOLD
Long spring seat in need of restoration. No top picture in ad because I reached the max allowed per ad. If interested I can supply more photos.
$75
SOLD
Last edited: