Wore out three sets of tires already!
Jul 17, 2015
895
Charlotte NC
Craigslist find ends up on the work stand for some TLC. This is my birth year bike, so it's special (at least, that's how I explained it to my wife when I dragged yet another old bike home!)
BEFORE:
NOW:
Tore frame, springer fork and bottom bracket/crank down. Cleaned w/0000 steel wool and WD40, lubed and adjusted headset and bottom bracket. Cleaned and rebuilt Torrington 8's and installed cleaned chain guard and rear carrier.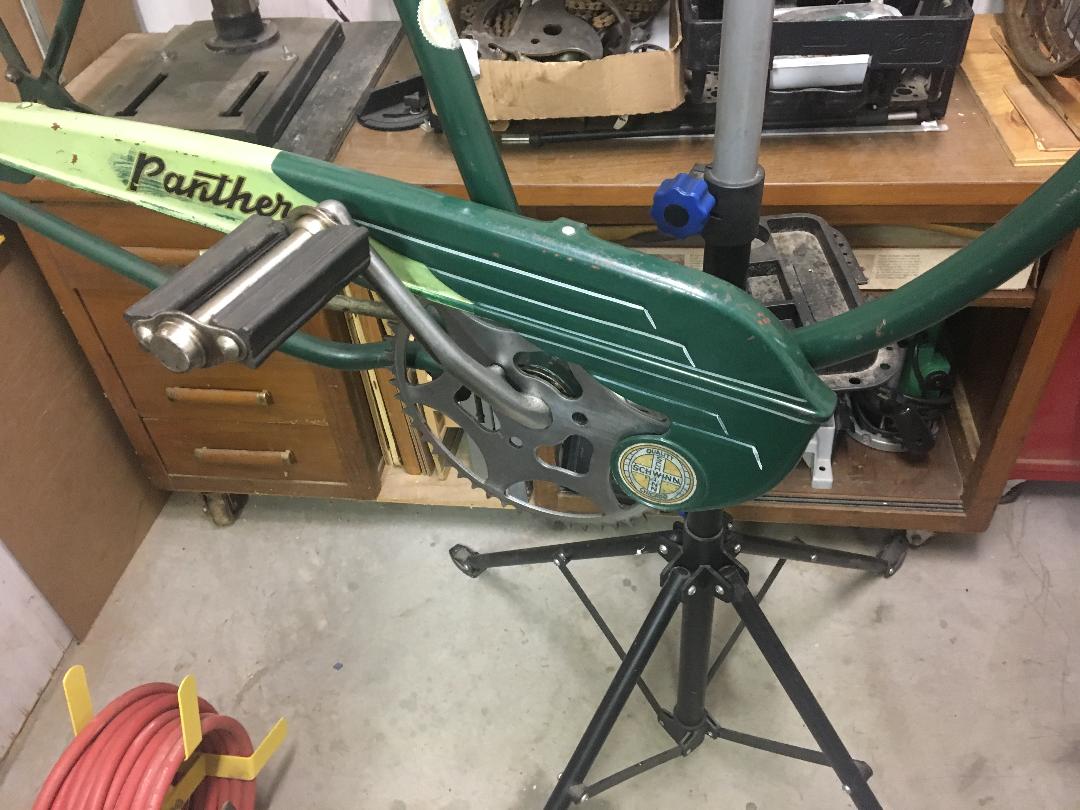 Last edited: