riding a'41 BF Goodrich deluxe autocycle deluxe
One of our customers brought this to me today to clean up for him! Was found in a trash pile they were hired to dispose of! Fork is locked missing key, have a set coming from Wes and typhoon cord's and grips coming from bones for it... missing a couple things and not sure how far he wants to take it.... Here's what it looks like today. ..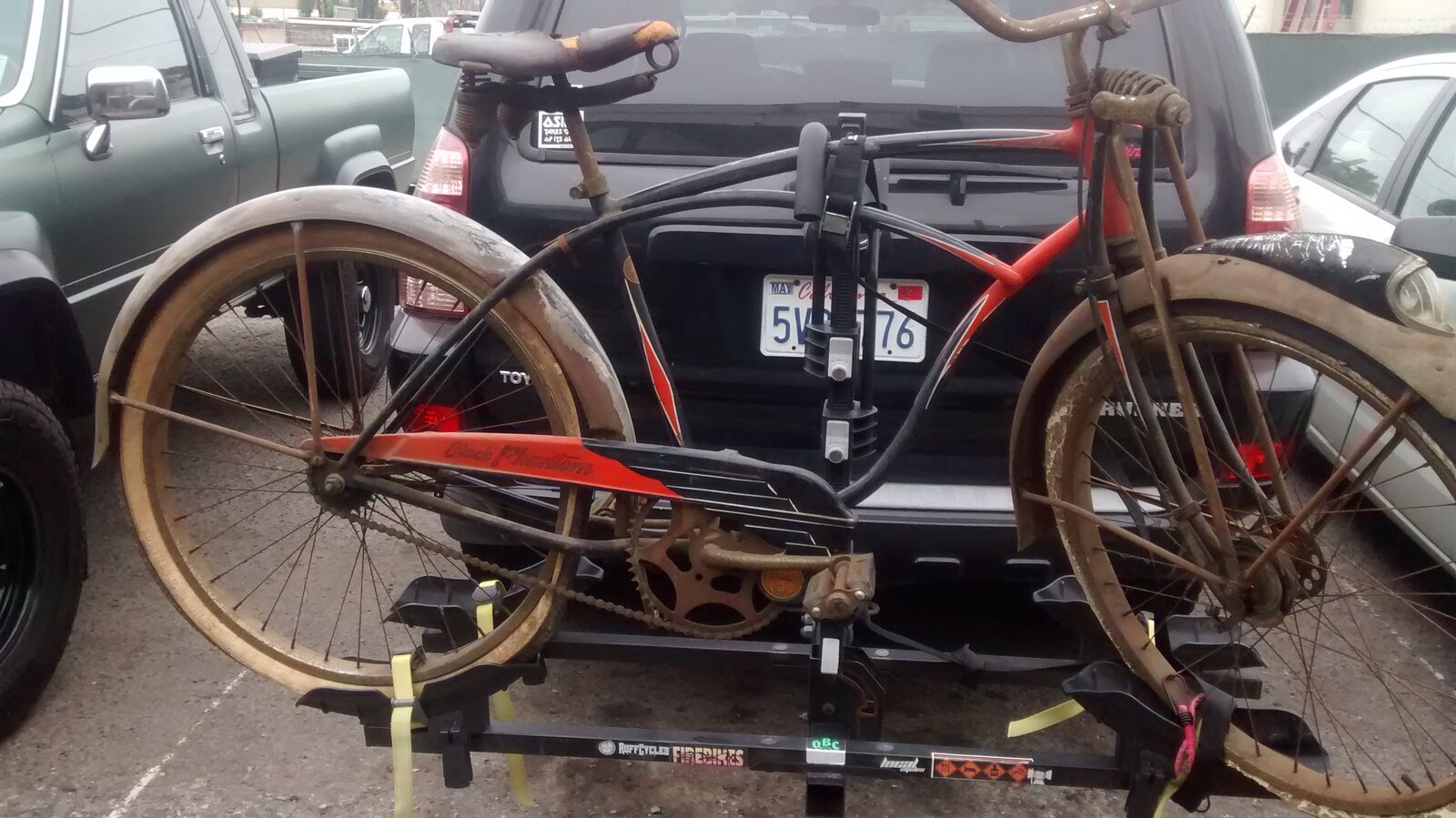 By the way, it's a '51! Watch for updates and photos as I go along....