Riding a '38 Autocycle Deluxe
For sale is what I believe to be a 1940s era Brooks B17 "Champion Narrow" saddle. Stamp also says "Made in Great Britain". This saddle is quite old and quite worn, though it does not appear to be totally broken through anywhere that I can find. There's mostly just a lot of surface wear from years of use. The side skirts have pretty significant wear from use, including a "parking spot" where the bike was consistently leaned up against a wall or lamp post or the like to park in the city (bike came out of Boston and did not have a kickstand).
Leather still has spring to it, but the saddle is kind of old and dry, so would suggest for a display piece more than a rider. The rear tag is the non-serif sold type that often turns up on 1940s era road bikes.
This saddle was found on a Raleigh Sports from just before WWII, which had apparently been converted to a road type bike some time in the 1940s. Saddle was not original to that bike, but is still quite old in its own right. Someone has painted something (a name?) in white on the under side of the saddle. It's not normally visible when the saddle is mounted on a bike (you have to go look for it). Metal frame is in pretty good shape. Rivets are old/worn but in otherwise decent shape.
Saddle comes with a little tool pouch (it came to me with the pouch and I'd like to keep them together) and the 7/8 inch clamp. A good choice if you have a 1940s era road bike that you're displaying that needs a well-used but not abused saddle.
Shipping to lower 48 states only.
$130 shipped in the lower 48 states.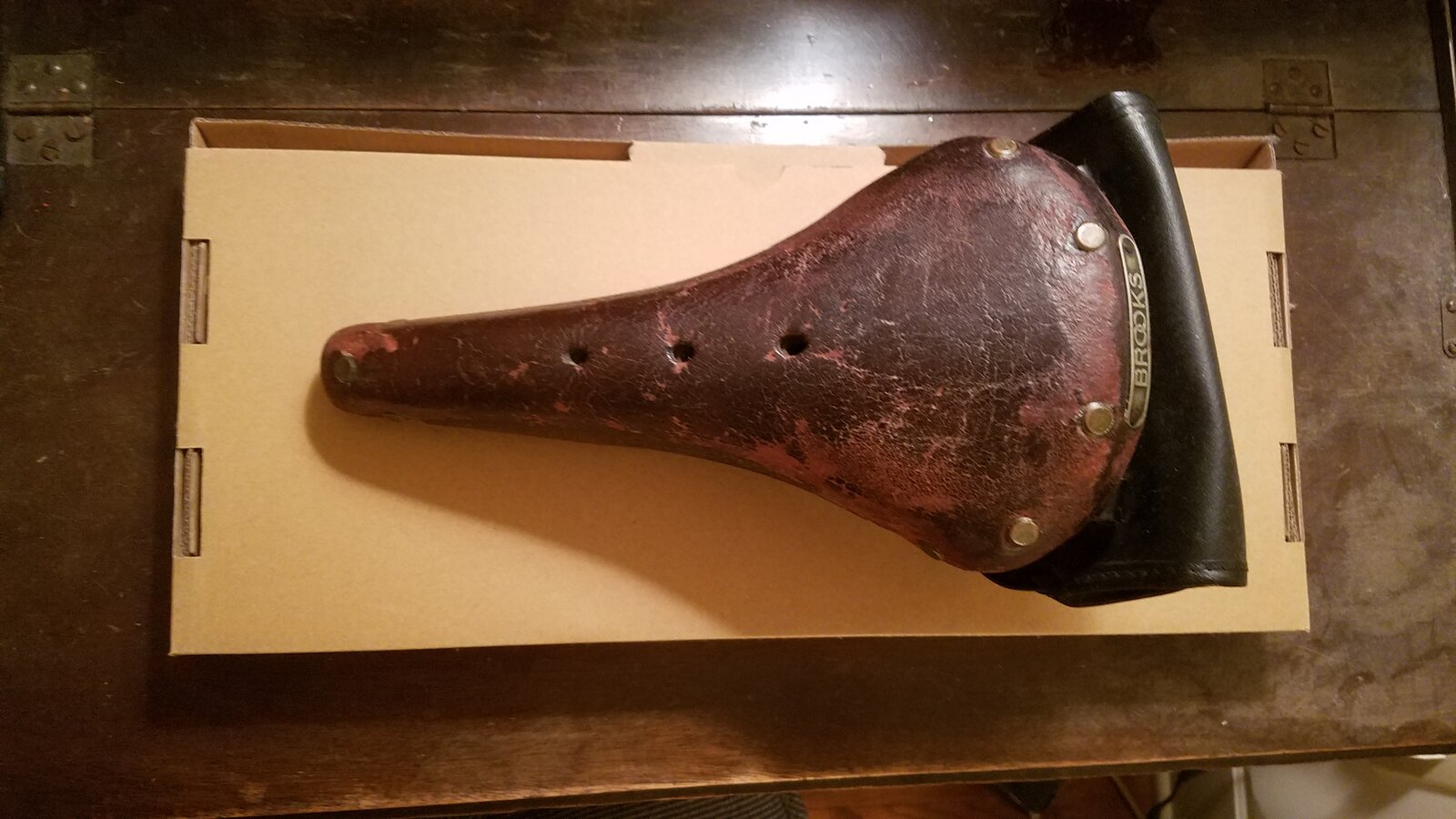 Last edited: