Brooks B72 Saddle :
4 Rail / 4wire style ( clamp not included)
Came from a Raleigh Superb c 1972
Damaged. Leather deterioration/torn away from nose rivets
needs new leather or a laminated underlayer to reinforce
nice condition Frame / Springs
(actually somewhat rideable as is ... I rode it around and it stays put ... but wouldn't recommend it for a daily rider could be pretty painful if it were to give way while under pedal . yikes )
see pics
the seatpost clamp shown is Not included. Saddle Only.
Price for the saddle is now
$26
shipped conus
PS also have Raleigh superb fenders in bronze green, Triumph 26 in 3spd 60's black fender set , several chainguards
(hockey stick not full) and quite a few British three speed misc parts I hope to get around to itemizing and posting soon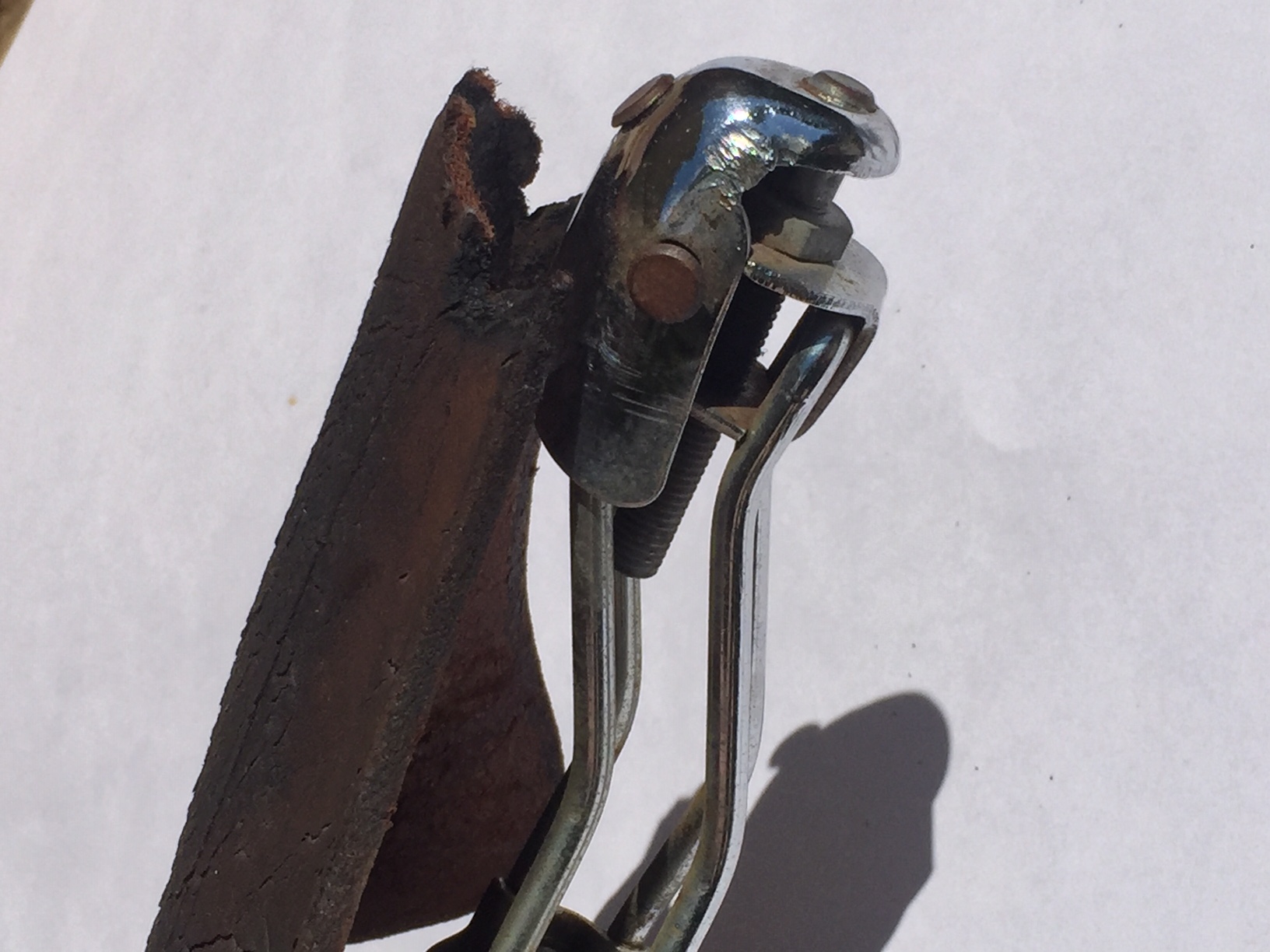 Last edited: