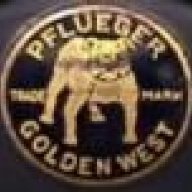 Jan 21, 2013
3,726
5,370
Bulverde, TX
SOLD
I got a good deal on this Brooks bag in great shape, but it won't fit where I wanted it. (I'm sticking with the Brooks Millbrook that's already there.)
Made for an English lightweight, and a reproduction of the Brooks boxy leather bags from the 1950s.
When stocked, Brooks was selling these for $175.
Fake leather, but it sure looks real, and satin lined. Of course the trim is leather.
9" wide x 7" tall x 6" deep
Asking what I paid, $60 including priority mail to US.
Please contact through board pm.
Thanks for looking !!
SOLD
Last edited: