This is an early production (First Pattern) folding bicycle made by BSA during World War 2. Later versions have a single tube for the seat tube. The bicycle is complete, and with the exception of the handlebars and lamp mount, original equipment all around. There are no cracks, dents or other damage. The tires have the War Department markings, though they're from two different manufacturers.
Local pick-up or buyer pays for shipping. Bike is in San Francisco.
The paint has been stripped from the frame, front wheel and brake calipers. When I got the bike it had been painted over hastily with red house paint. After the war there were a lot of these sold in bulk to distributors like Sears. In the San Francisco Bay Area a lot of them turned up with the red paint all over them. Parts of this one still have red paint, and some patches of War Department Green are visible for reference.
I've reassembled the bike as a mock-up. The wheel and fork bearings have been cleaned and greased. The bottom bracket has not been overhauled, as I don't own a cotter press. There are new brake pads that I made sure fit.
I have a zillion pictures. The reassembly of the bike has a thread on The CABE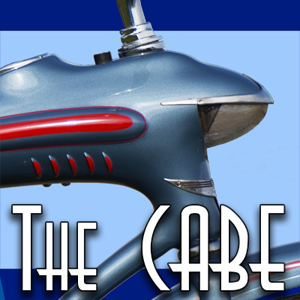 Like a lot of people during the pandemic I'm taking some old projects down from the high shelves and getting them in order. Now it's time to reassemble my BSA Paratrooper (Airborne) bicycle, SN R6599. I bought this in 1997 and rode it a couple times, then stowed it away until 1999 when I began...

thecabe.com
Frame serial number R6599
"War Grade" tires, one Michelin, one Dunlop
BSA Model 40 seat (fair)
Tool pouch (deteriorated)
Tools, one stamped w/BSA logo, one plain
Chain & Link, uninstalled.