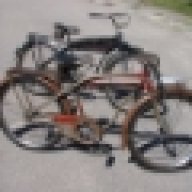 Wore out three sets of tires already!
Nov 22, 2011
923
Hingham, United States
I found these bicycle side car plans in a old magazine . These are complete plans to build your own bicycle side car. All I ask is if you make a side car using these plans to send me a photo of your sidecar .
Last edited: