Went through this place last Weds. Three big old buildings, mostly filled with late 60's-70s car parts, hoarded by a life-long stock car driver. In between the stacks of old car parts are scattered lots of repop Whizzer stuff, and old bikes. This fellow's name was Ralph I forget the last name. His two son's [ Chuck and Kevin] are selling everything, as they want to rent the buildings. Here's Kevin's phone number, 815-245-7131. Cash and carry. The stuff is located in northern Ill. [Woodstock] I think all the bikes pictured are still there. Nothing special. Half the pedal cars are sold and one old [pictured] Whizzer sold today. Very few old parts, but a ton or more of mostly Taiwan repop. This guy was into recasting the original Whizzer motors. The last photo is a bin of molds for Whizzer parts. Please, do not contact me. I'm not going back there and am only listing this stuff here on the CABE as a favor to the two sons.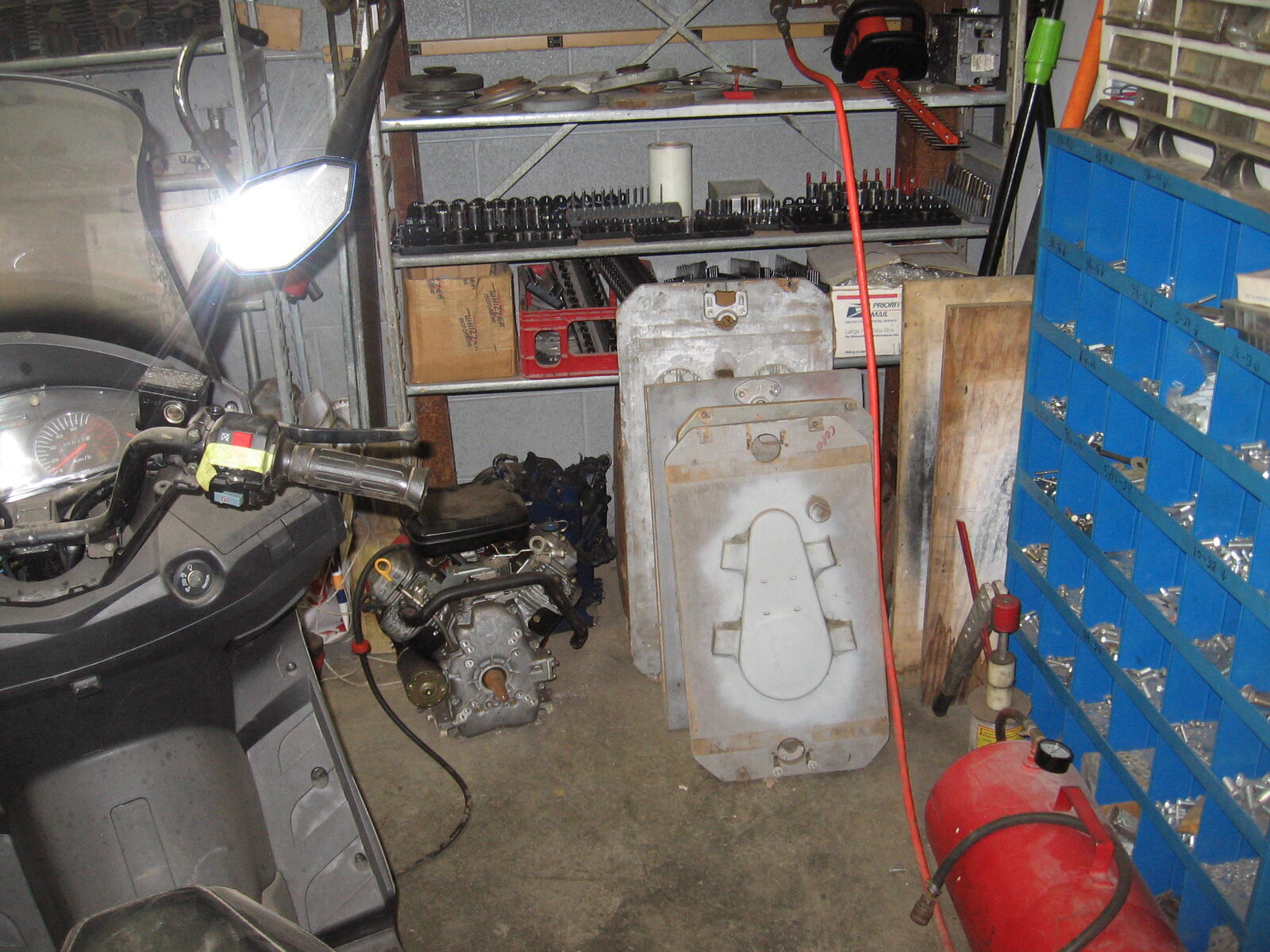 Whizzer Phantom fender tips
Ran out of room. I'll post the other stuff separate in a couple min.
Again, please do not call or PM me about this stuff. I spent about 4 hours going through it. Lots of boxes I did not look in. I only bought some tires and one rack. The two brothers know nothing about bikes and little about Whizzers. They're just a couple guys overwhelmed with their fathers stuff. Give them a call if you have any ?????
Last edited: