Hi All,
Never thought this would happen but I rescued another TOC frame today from a scrap metal box. I walked by about 8:30 and the box had a few items in it, came back by about 10:30 and this frame was in the bottom. The metal in this box comes from about 40 tons a day of debris/trash/crap collected by DPW trucks all over San Francisco. About 15 years ago I pulled my 58 Schwinn American from this area.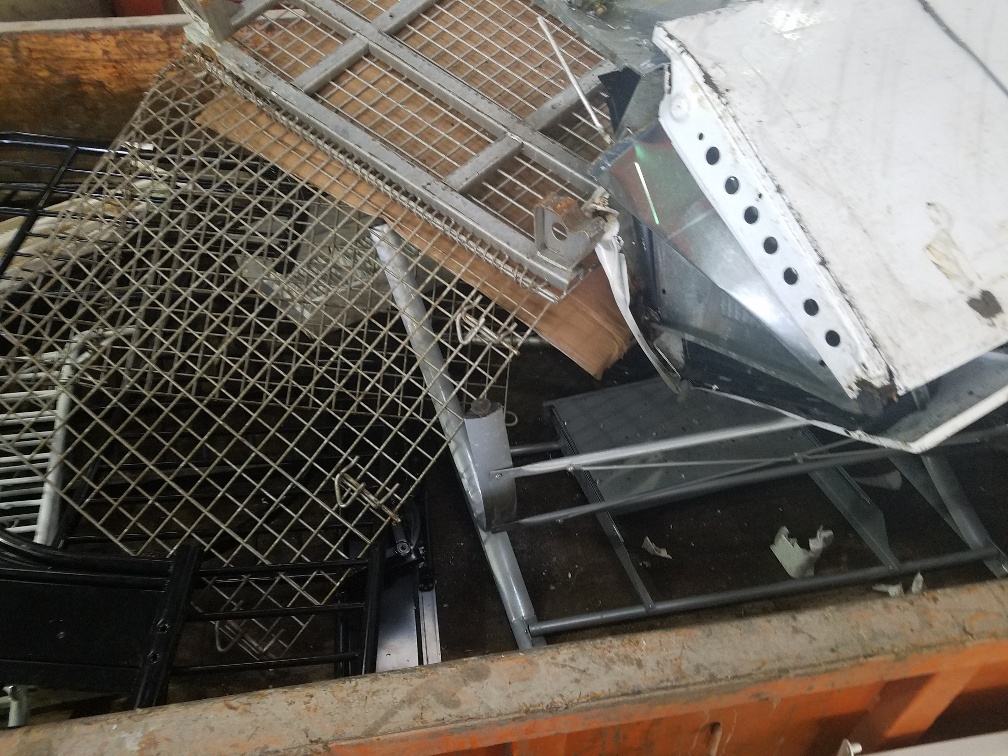 Once I get it home maybe my wife will let it stay on my side of the bedroom, (really, it won't hog the covers).
The repaint was done way back when, no rims, seatpost or bars. The inside of the head tube is rusty like there has not been a stem in there for decades. I was "giddy as a school boy" when I pulled it out. If it had been Cristmas morning I'd have sent a turkey to the Cratchits. The Elgin chain ring made me think 20s Hawthorne Flyer but the the attached truss rods with internal htreads on top threw me. During some lunch research I i.d.'d the frame as Westfield, maybe late teens. (Thanks to FordSnakes info in the Hendee Indian/Westfield thread). In that thread he mentions that they had a factory in San Francisco that opened in 1910 and in 1916 Westfield was contracted to make motobikes for Indian.
Maybe it's just someone really old Parts Bike from the depression years??
Don't know if there will be much original paint under the repaint but there are traces of red here and there.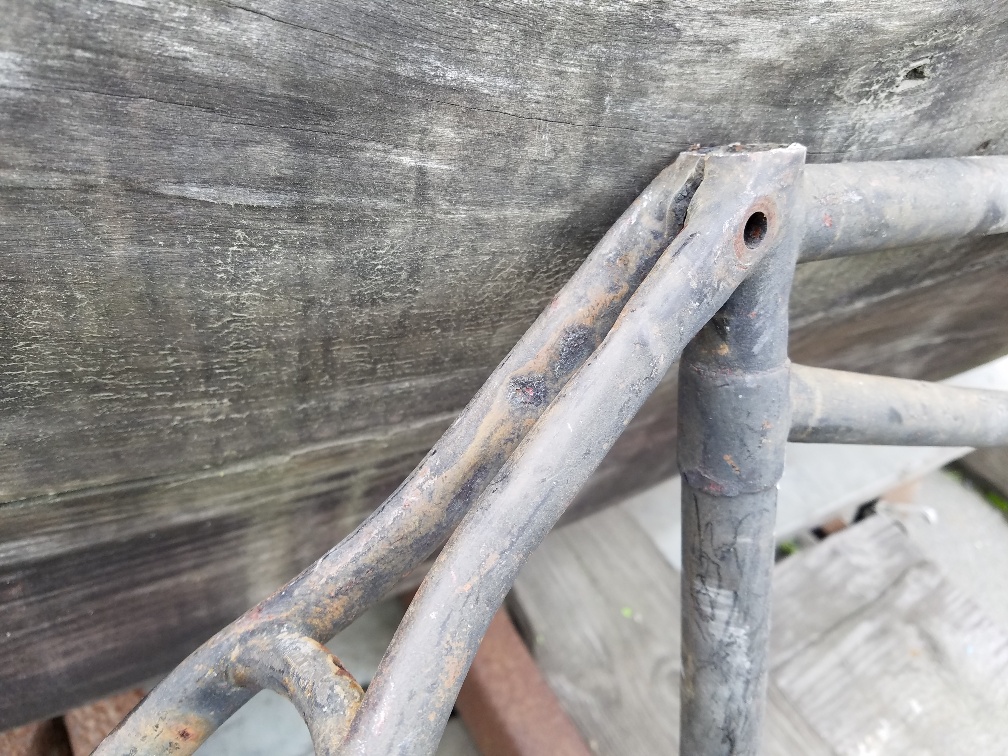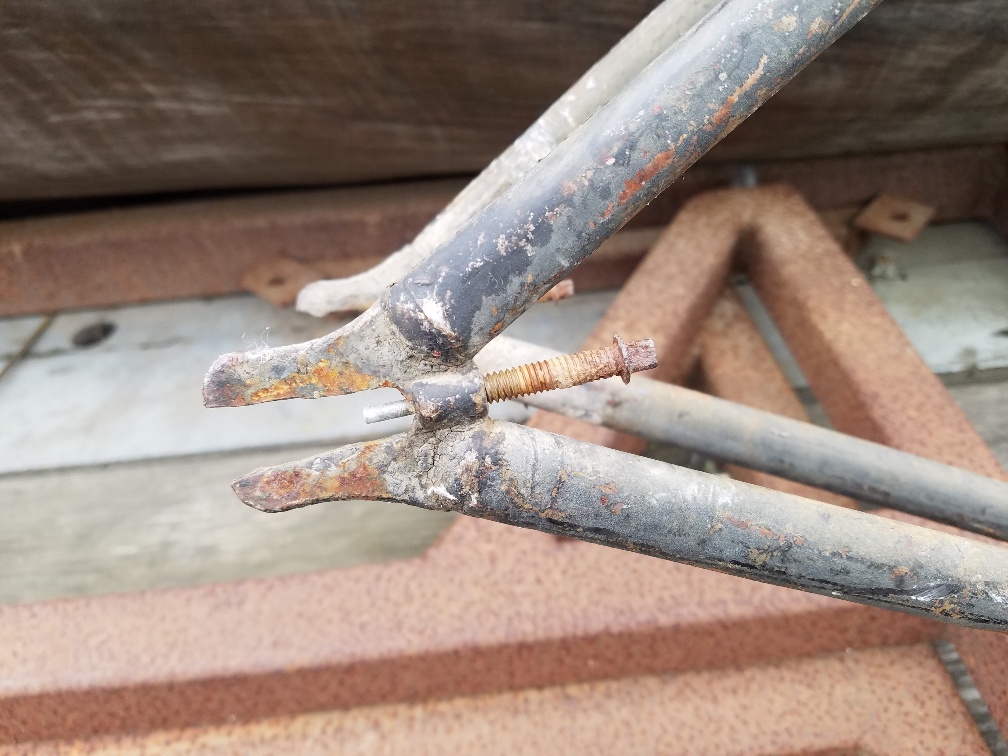 Traces of red but maybe nickel plating too under that.
Anyone recognize this headbadge shadow?? It looks familiar but I can't place it.
I think Serial # is 31718 but that may also be the remains of a letter.
Top of one truss is smashed. Note internal threads at top of rods.
Thanks for looking and any information or suggestions on origins. Quips, bad puns and repair suggestions also happily accepted.
Gary