Mar 5, 2013
1,704
2,672
Richmond, VA & Detroit, MI
Here's a bike I have been cleaning up for a week or so, I think it's ready to show off a little.
Dated on the crankset 1895 but who knows.
Beautiful original paint & pins, it was covered in bird scat when I bought it so I was worried it would be completely corroded but overall it cleaned up well.
A few specialty features of the bike as I got it:
- Pneumatic saddle
- Thor seatpost coupling
- 2 part seatpost of unknown mfg
- "Pat Applied For" stamped chainring enlarger, 20 tooth from 17 tooth factory.
- Solo "The Gem" pedal, I happened to have the appropriate mate in rough shape
Neither chainwheel is very badly worn and there are a number of extra master links in the chain leading me to suspect this was for easy gear ratio adjustment.
The hubs were salvageable, not so for the set of G&J rims.
I may re-lace eventually but for now I added a set of wheels and tires I had stashed away that I thought would look the part.
Any thoughts on possible mfg would be welcomed.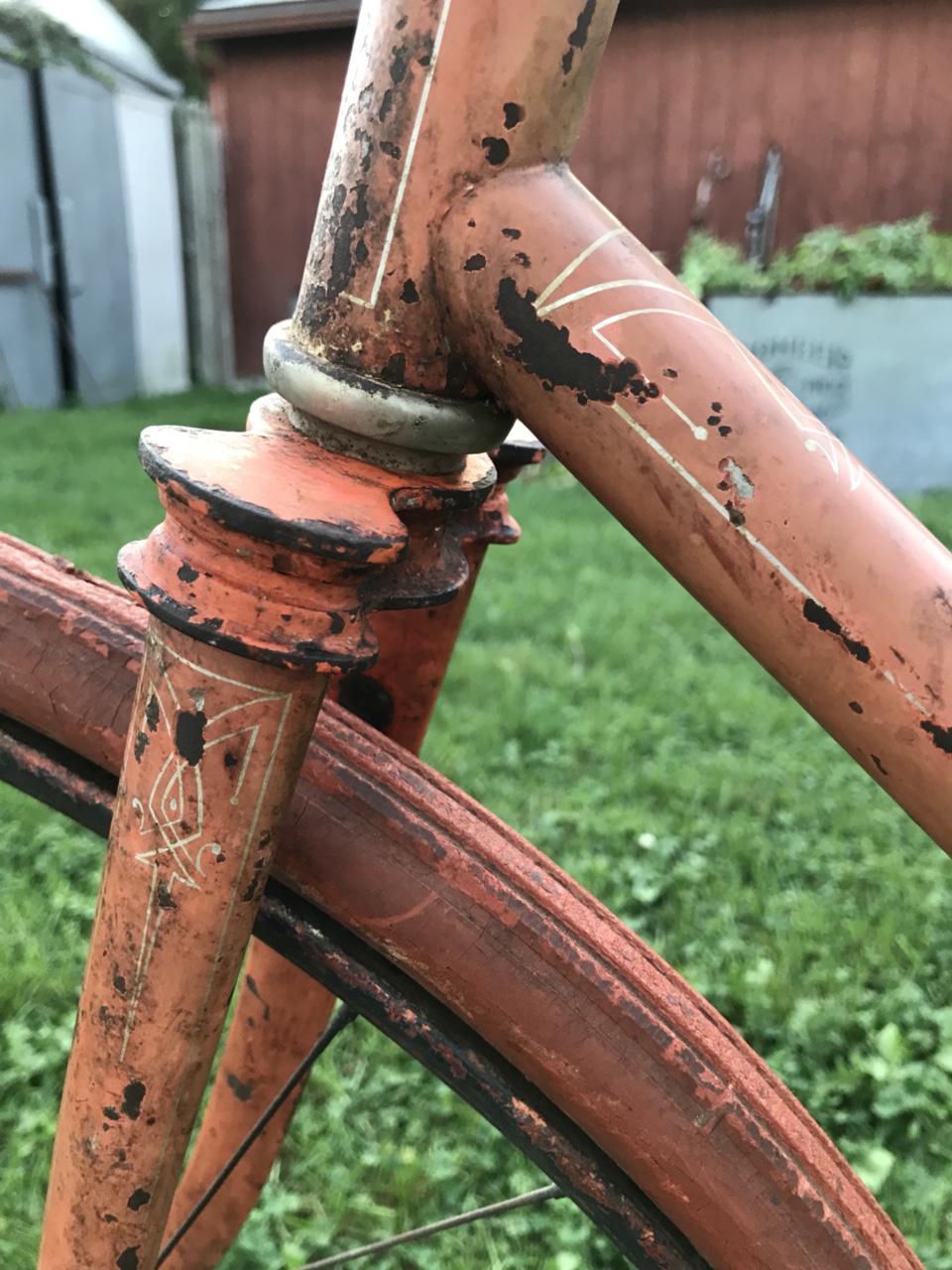 Sent from my iPhone using Tapatalk