Excellent survivor bicycle available from an iconic crossover company -
Gendron "Signal" No. 3 young ladies 24" wheel safety bicycle.
Lots of excellent features:
DUAL original paint(s)! As described in the catalog it has both the optional orange enamel and the optional maroon over the orange. The effect after 120+ years is close to a pomegranate.
"Bolt-on" seat stays as per many high end mfgs.
Concealed spoon brake in steer tube functions well *but the handle has broken off long ago as shown.
Wood handlebars with killer integral wood grips seemingly all one piece? The grips do not appear to come off.
Original 24" wood wheelset
Original chainguard, skirt guard fender, and lacing remnants.
Lovely solid early saddle
Original pedals though one is partial.
Fixed gear, block chain drivetrain.
Lovely paint matched braces for original chianguard- a feature I have not seen before
Tough to find bicycles this size especially in nice colorful condition, a great addition to any collection trying to show the full breadth of colors of the 1890's.
$1,200 shipped CONUS from Richmond, VA or available for pickup at ML.
I will be traveling to central Mass at the end of this week for any possible delivery options.
These are photos I took some time ago for the purposes of sharing but I can take more detail photos for any serious potential buyer.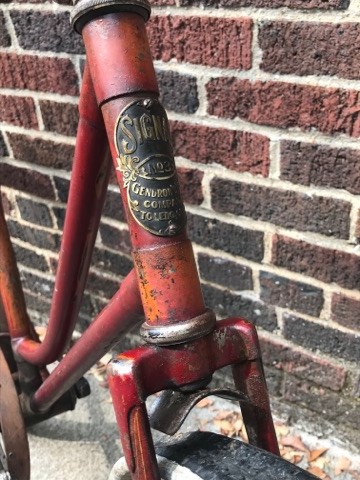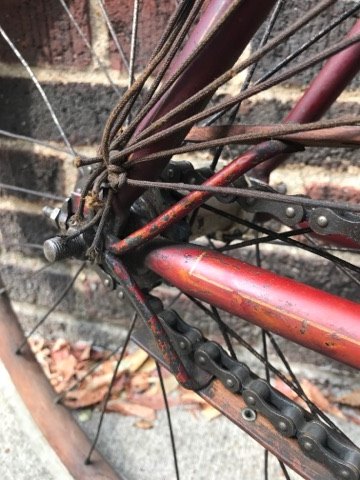 Last edited: