For your consideration:
Ca. 1905 36 hole New Departure Model F hub for motor cycles prior to about 1907 when the ND FX replaced the F (identical hub with floating axle.)
The first generation motor cycle builders had not yet figured out the importance and ease of a floating axle compared to a traditional axle, these hubs were likely almost all replaced, destroyed during riding or removal, or scrapped during a war effort after years on the shelf. This is a scarce survivor.
Correct for any number of early machines, not a hub you will likely see again in this condition on the loose.
$950 shipped and insured OBO from Richmond VA
I will be taking this along with me to a couple upcoming swap meets this weekend and offering it to folks that I think may appreciate it.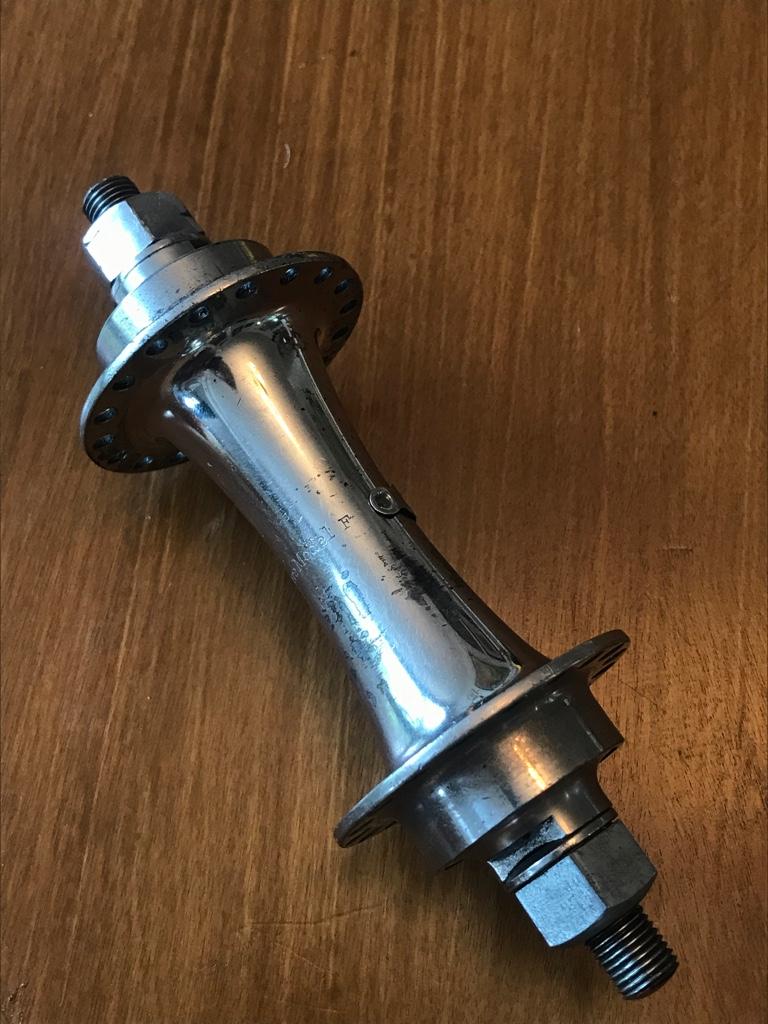 Sent from my iPhone using Tapatalk