I'm looking to crowd source here and find others that may have had a similar experience, maybe find a better solution to resolving eBay issues. Mostly venting, if you're the type that doesn't care to read further, this is your opportunity to click/look away.
I bought some NOS drum hubs back in January from a UK eBay seller. It had been a month since purchase. Seems like a month was pretty standard shipping time from overseas, so I didn't suspect anything wrong until I received an email from some company I didn't recognize (EVRI) saying that my package had been delivered and signed for. I hadn't signed for any packages in months. I messaged the seller, turns out that wasn't the same package, but another item I had just bought from the UK. Seller provided tracking info Finally. Tracking shows the item having arrived suspiciously fast, also originating with EVRI.
I stated to the seller that 1718 was my street number and they responded with "that (1560)was the address supplied."
I checked at the 1560 address a couple blocks away and the older gentleman told me he hadn't received any hubs, but that his packages are often misdelivered to 1560 Lincoln, a block over. He did tell me he had a stingray hub in the garage and we went to look, didn't find it though. There was a 70s Schwinn Continental in Chestnut hanging just inside the garage door, ha! Also note that his doorstep did not match FedEx's delivery confirmation photo.
I go to 1560 Lincoln and knocked, left my number, nothing. Doorstep matches though!!!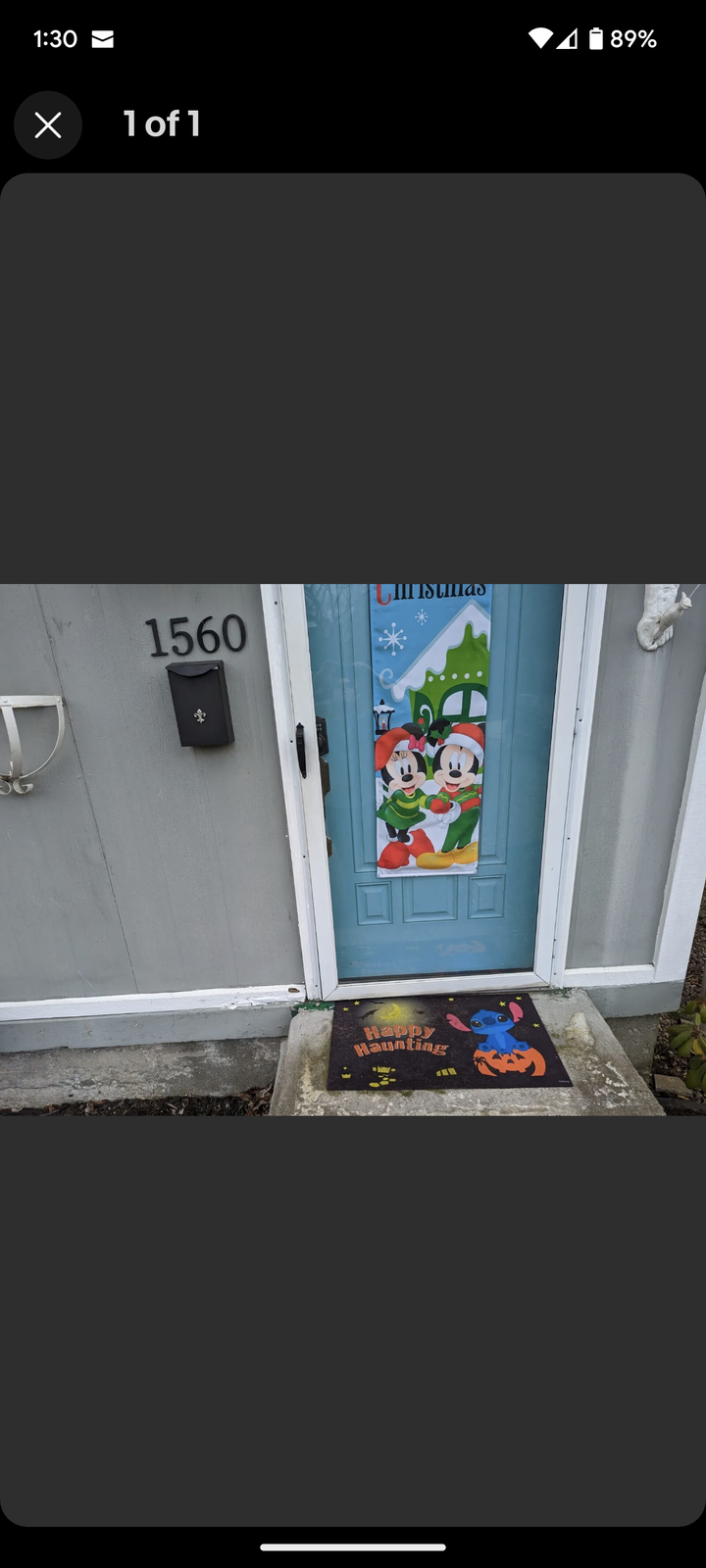 I start checking FedEx, but their policy says I can't file any claims for misdelivery on international packages after 30 days. At this point I start in on the claims process with ebay. After so many days you can ask eBay to step in, which I think they should, because either the seller fumbled my address, or eBay supplied it incorrectly. Tried stopping at 1560 Lincoln a couple times a day multiple times, no luck. After starting the claim, overnight I get this message from eBay.
Sounds like they pretty quickly washed their hands of the claim. I did the appeal process where they say I have to supply new info or photo evidence to open the appeal. When I click the button for opening the appeal, there is Zero option for adding photos. I thought it would be painfully obvious for anyone with access to the messages between the seller and I to see that 1718 and 1560 were not the same, explained that again. Overnight I get a similar message.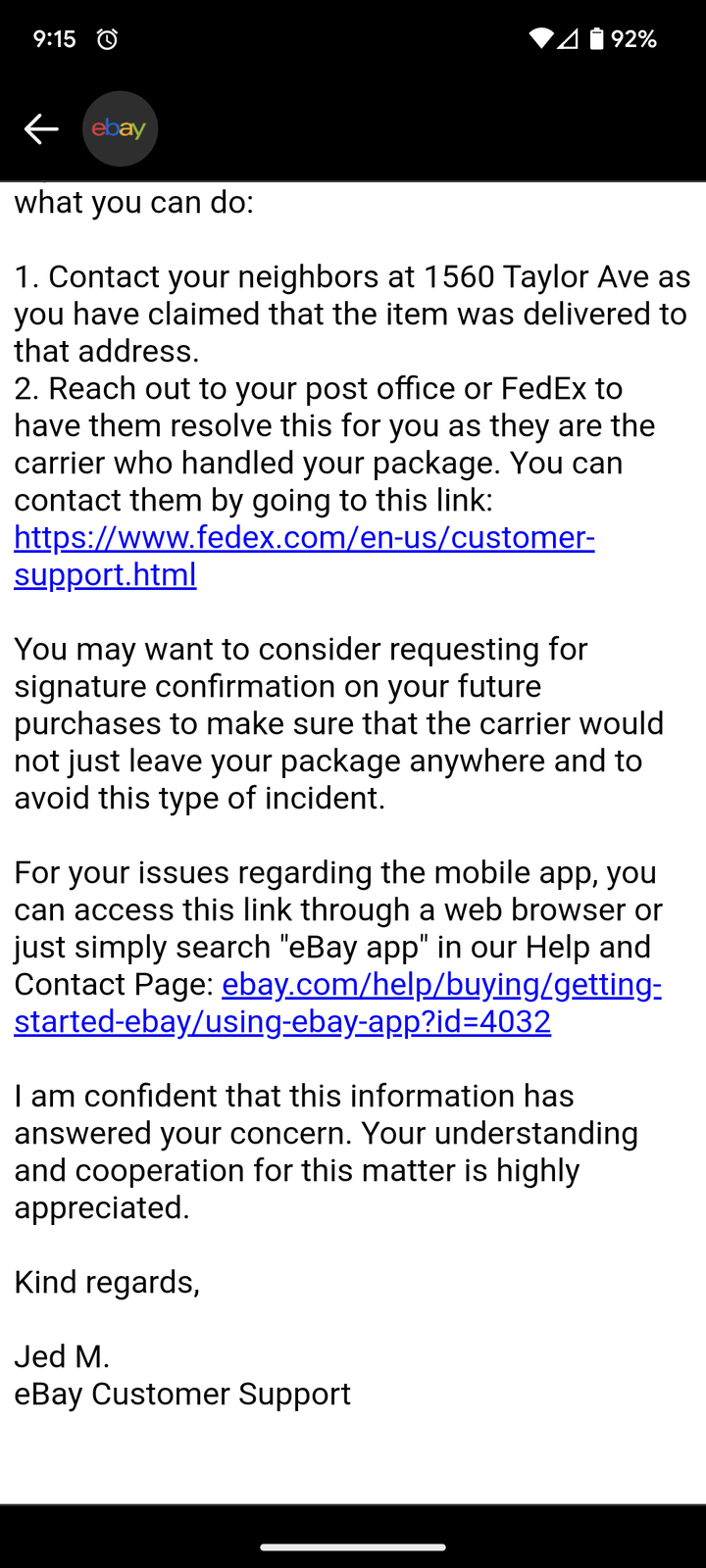 Where would you go from here?
eBay seems to be just another company set out to bury their contact info along with any form of actual help for issues that don't fall into their simplified Q&A threads. They do this with the hopes that your frustrations will cause you to give up. I'd tell them I won't buy anything from their platform ever again, but I don't think that's enough to motivate any response from them......I'm just a guy that buys old junk bicycle parts after all....