@dnc1

, glad you were able to get out and give it a good ride. Was the gearing fairly reasonable? It looks like a 46t-48t front; I didn't really look at the rear sizes. I did notice that the freewheel teeth appeared rather "worn" on the 2 smaller cogs. Do you know if that is a designed tooth specifically for these shifting systems, or is it just decades of wear from use? I was wondering before your ride post if that might have affected gear shifting above and beyond the shifting system itself.

While perusing European sales sites I stumbled across an old "Cambio Corsa" frame set for $125 USD (decals were gone so unidentified brand). All I would need to do is spend about $800-$1000 to build it up with the shifting system (I saw the spoke guard on sale recently for $175); that wouldn't even include the wheels or brakes!
On closer viewing, I'm now of the opinion that the freewheel teeth on the middle and high gears may actually be designed specifically for this system.
Someone else has suggested that this may be the case for some of the freewheels used with these systems and I am curious to know more.
Here is a close up of the freewheel.....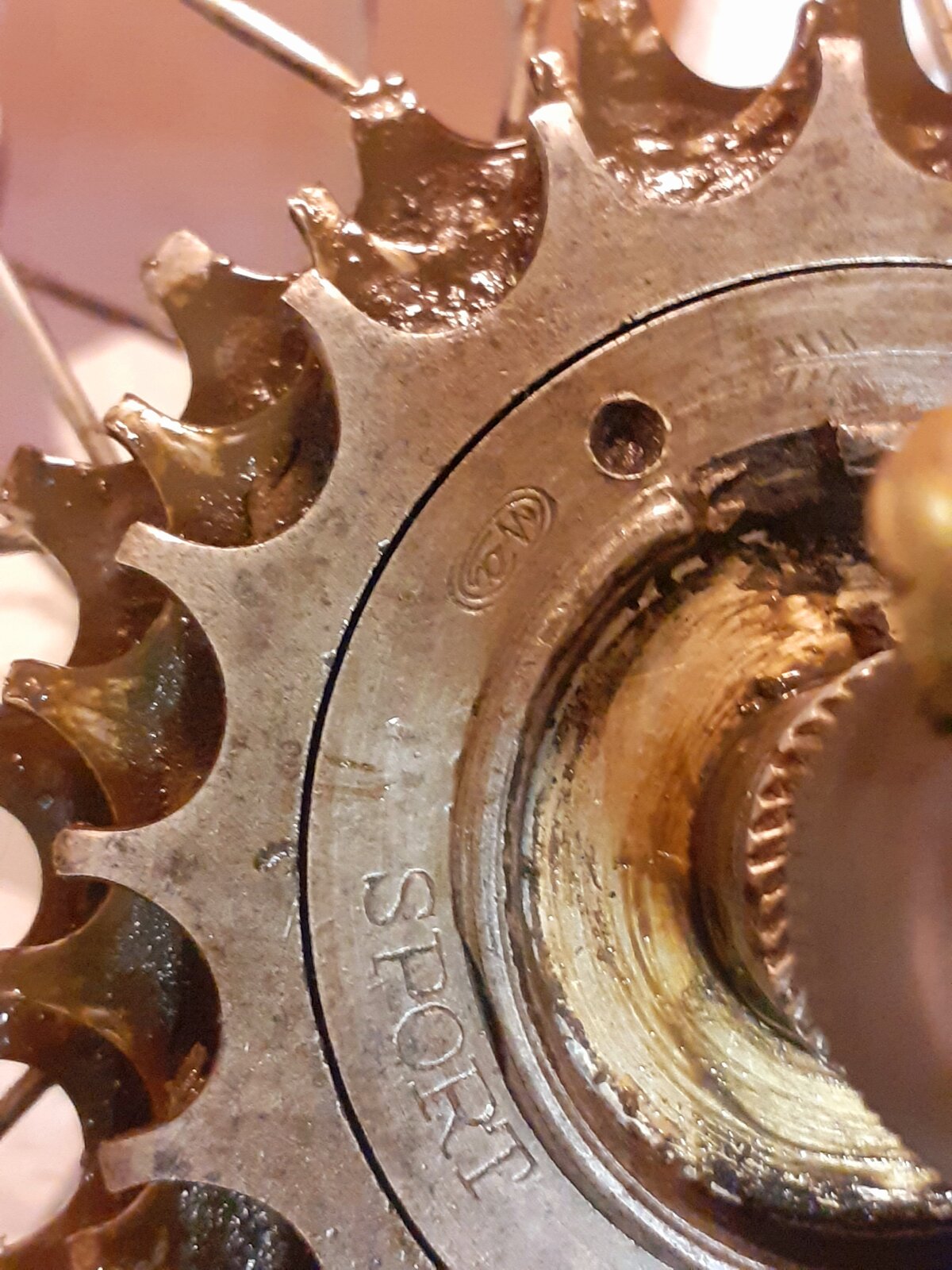 ...As you can see, from the cleaned up high gear wheel, it does look more designed, than worn.
Does anyone recognise the manufacturer?
I would be interested to see close up photos of any of your examples
@Freqman1
to see if there are any similarities.
Last edited: