Finally riding a big boys bike
Offered is a Pair of NOS Clipper 10" x 1-3/8" Cream colored Tires, "Puncture Proof" made by the Eclat Rubber Co. Acron OH.
Actual Measurement 9-5/8" O.D. and 6-3/4" I.D., 7-1/2" line to line on sidewall.
Still semi-pliable, Never mounted. Asking $45 / pair delivered in USA.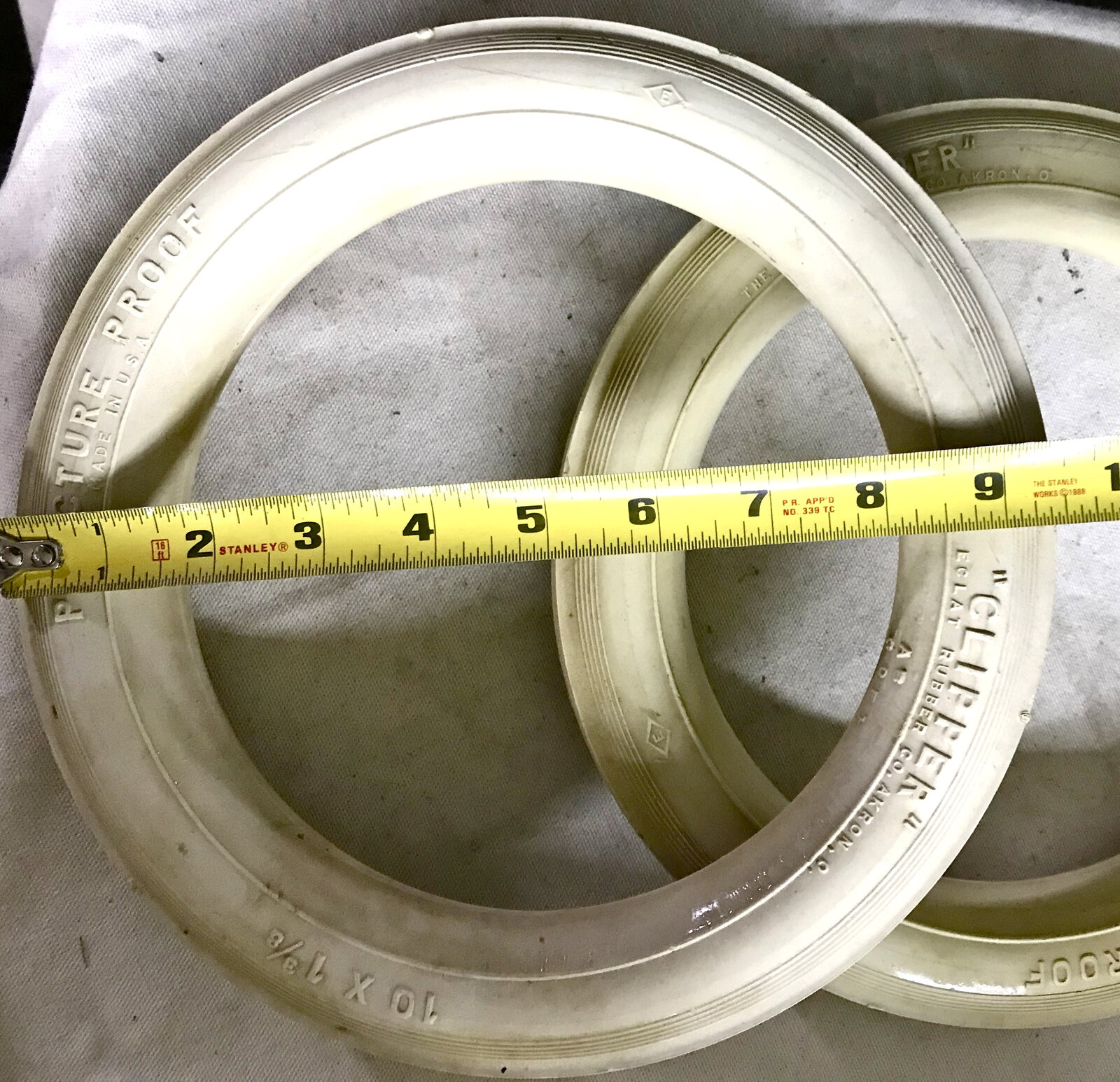 Last edited: