Just throwing this out there, I'm not in a hurry to sell or in need of money. Simply running out of space and I don't really ride them. The majority of them are ready to ride.
One price for an entire collection of nice prewar bikes with a couple TOC and a teens bike ranging from 1893 to 1941.
14 bikes total. No junk, only quality stuff.
PLEASE read the entire ad, and PLEASE do not reply here on this post.
I am only interested in hearing from people who are actually interested in buying everything listed here, no tire kickers, time wasters, or peanut gallery comments.
If you don't like the bikes, price, terms, or anything else, please keep scrolling. Serious, interested parties, please send a private message.
Yes, the pictures kinda suck. I took them quickly this morning before heading to work, in a crowded basement. Please forgive me.
As you know, only 20 pics can fit in a post. Please scroll down all the way to see the rest of the bikes, and please see the links I added with additional pics of each bike.
The price for the entire lot is $30k. CASH only, no trades, no paypal, no shipping, no bs.
Local pick up only (Roseville MI) I'm not shipping 14 bikes, and I'm not selling any parts off them, so please don't ask. Also, I assume you're not going to mail me that much cash.
Not splitting up, with the exception of a few that are listed separately. They are listed in this bundle at a discount, and if they sell individually I will update the bundle price.
1893 St. Nicholas, was told it's all original except new seat leather. Amazing survivor.
see link for additional pics
https://thecabe.com/forum/threads/1893-st-nicholas.139383/
1938? Rollfast. Deluxe chrome chassis long spring seat, Delta aluminum frontloader, aluminum truss rods, stainless fenders, rare zep rack, blue clipper speedo, etc. Beautiful original paint, chrome, etc. I added the matching horn tank which was missing when I found the bike, and I replaced the missing Delta Mouse light with a more common Delta Defender. I have the battery tray for the Mouse light and did not make any additional holes in the fender when installing the Defender.
see link for additional pics
https://thecabe.com/forum/threads/prewar-rollfast.128423/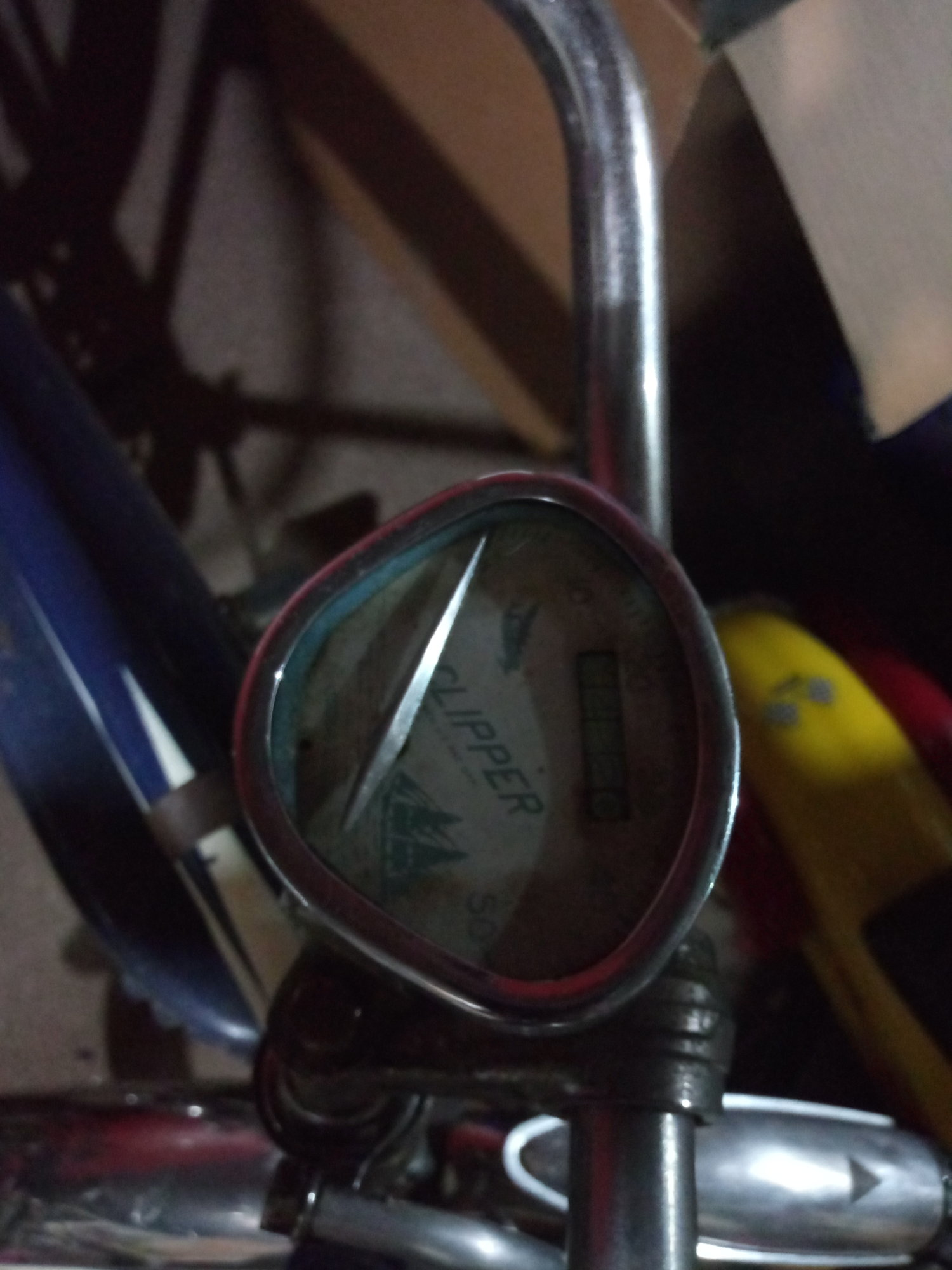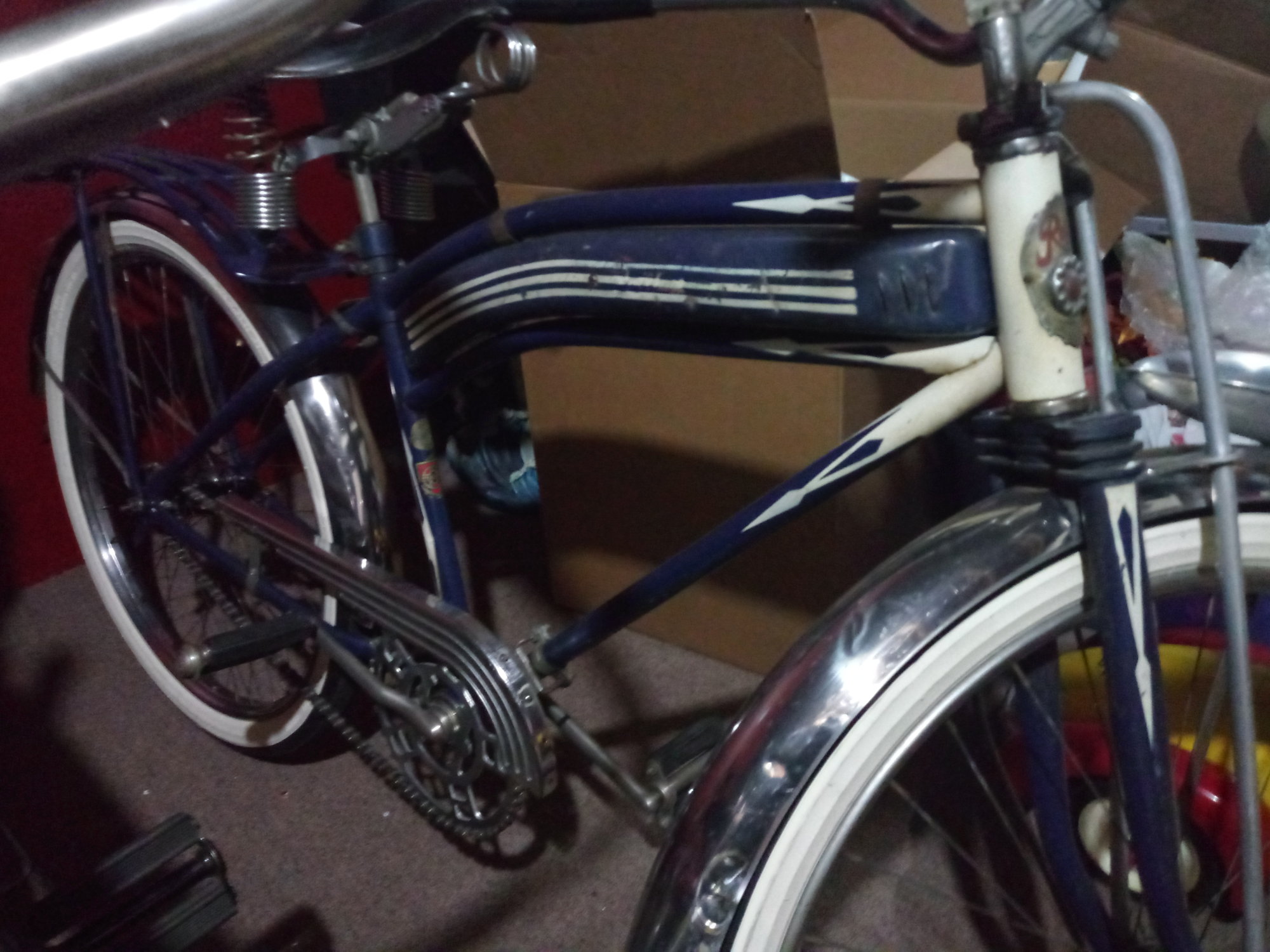 Circa 1916-1920 from what I can tell, Rambler. Westfield built. Believed to be all original except 700c wheels/tires. Beautiful original paint and nickel plating.
see link for additional pics
https://thecabe.com/forum/threads/rambler.140180/
1934? Schwinn B10E, Excelsior badge, beautiful original paint, pinstripes redone, repop bars, restored troxel saddle
I think this is the only bike for which I don't have a link for additional pics. There may be one other pic floating around on here.
1935 Elgin, beautiful original paint, nice original troxel, stainless raingutter fenders. 1935 Sears catalog shows this to be an Oriole, and has period accessories also shown in the same catalog (tank, light, etc)
see link for additional pics
https://thecabe.com/forum/threads/1935-elgin-26-motorbike.109074/
1935 Elgin Falcon, original paint, period correct Elgin speedo as shown as an accessory in the '35 Sears catalog
see link for additional pics
https://thecabe.com/forum/threads/1935-elgin-falcon.126836/
Last edited: