Finally riding a big boys bike
Maxed out on number of attachments, continuing....
Troxel long spring saddle
Fortunate to find a long spring saddle online. This seat is in pretty decent shape too and will work well on our Colson. When I sent a picture to Mike, he informed me that the chassis was flipped. I wonder why all this time, something didn't seem right with the seat. Well after correcting, looks so much better. Killer seat.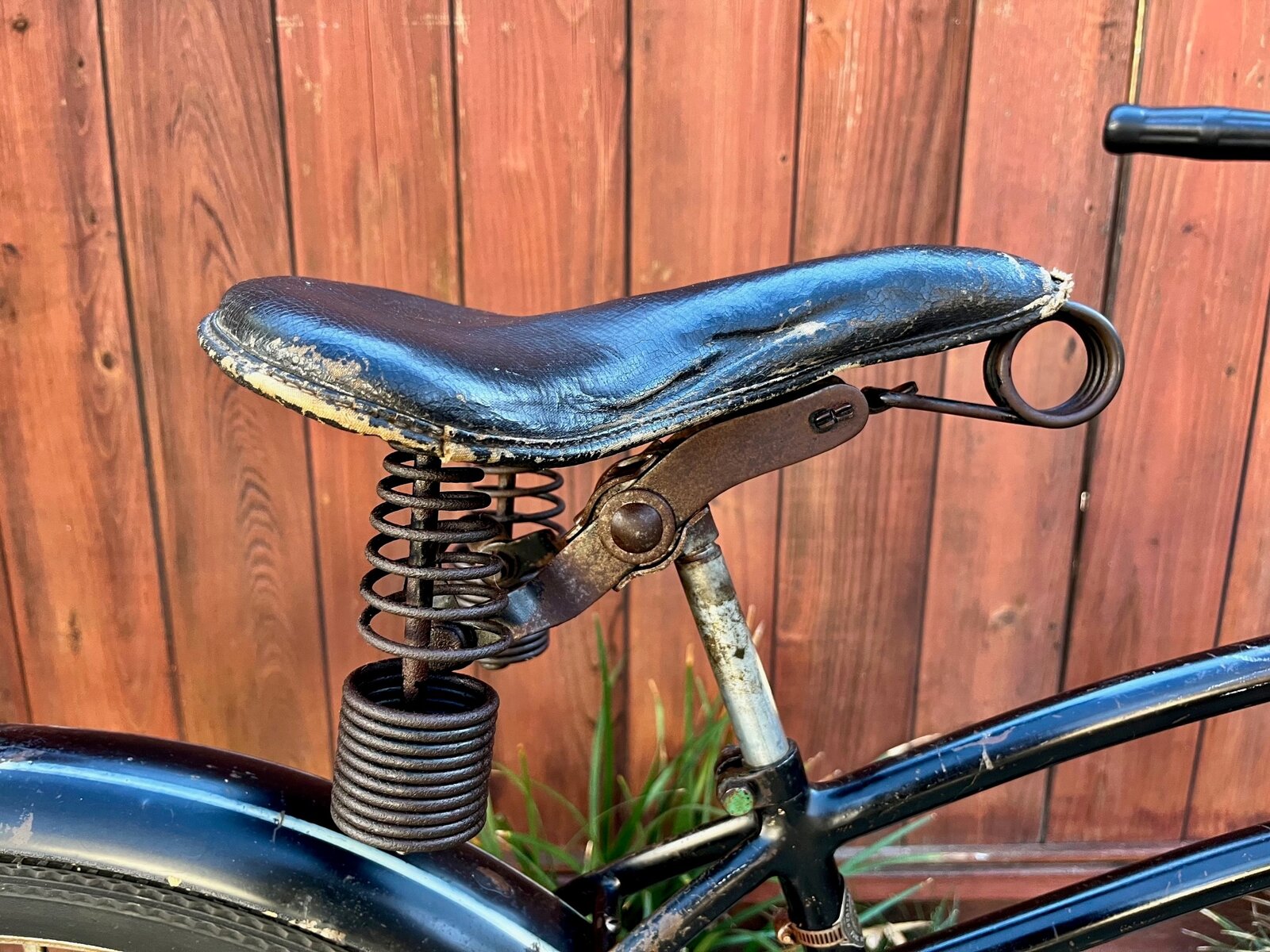 @fordmike65
said, "Chassis is flipped."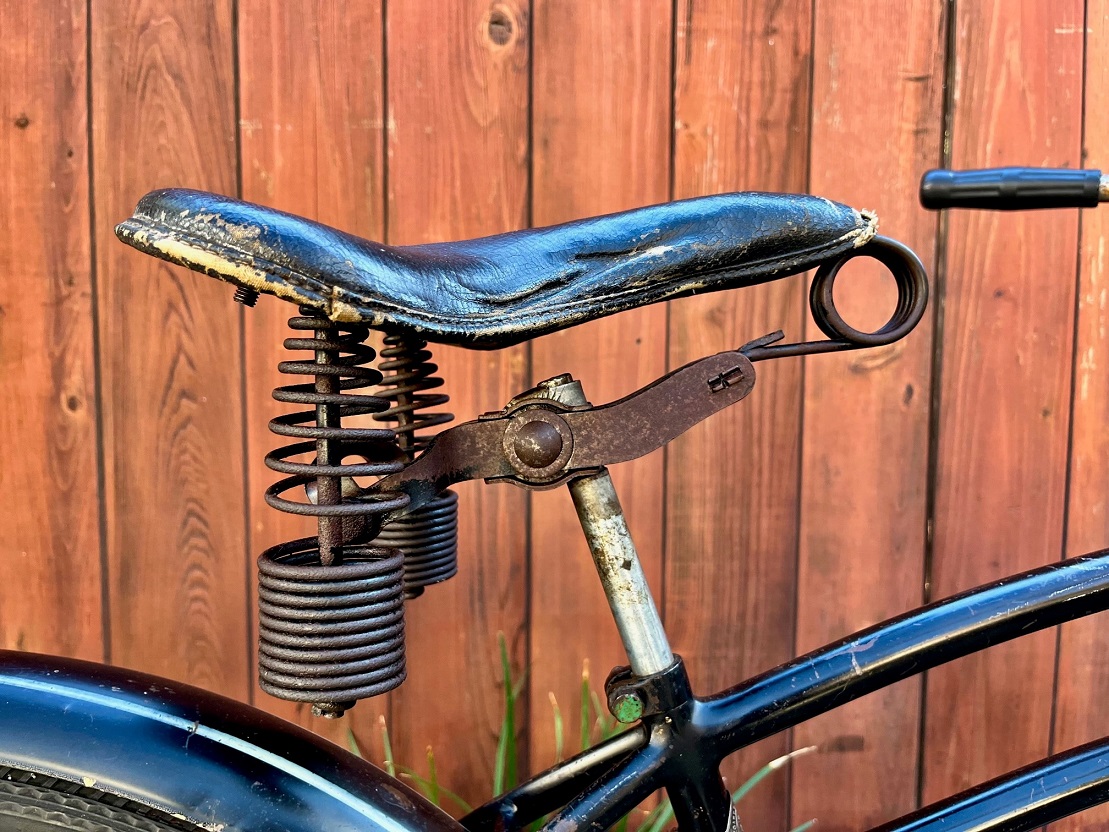 Corrected
She's all done
The excitement finally comes when you take the bike out for the first time after putting her all together, plus this is my first prewar Colson. Many to thank on this old girl. First goes out to Mike
@fordmike65
. Mike gave me the heads up on this bike, a prewar Colson DB in black and cream. Thank you brother. The game changer was
@my560sec
. If it wasn't for Ed, I wouldn't have gotten this bike, and plus he provided many of the parts needed to complete this old Colson. The two badges, the Colson drop stand, which I had to have plus the clip, 28" wide Torrington bars, and Carlisle Lightning Dart BW. Torrington 8 pedals Ed also provided, but I ended up using another set instead. Thank you Ed for all your help on getting this bike to me. Thanks Jim
@JAF/CO
for the chain guard too. Also thanks goes out to Gary Quail taking the time to true up the wheels for me. And one last item to complete the bike. . Thank you Todd
@srfndoc
for the deal on the Torpedo front loader fender light. It's perfect for this bike. With the mechanicals gone through, new bearings, this Colson rides outstanding. I really dig the way she turned out.
Thanks again for letting me share this here on the CABE.
Last edited: