Columbia Carriage and Rattan co.
Fitchburg mass.
1908 -1912
Teens Victorian era doll stroller or salesman
Not a reproduction item
Nice rubber
Gold pinstripe. Great og paint
Nice details. Soft leather seat . Curtains
Very solid condition
Someone in past had applied a little wood glue in a couple uderside seams. Have to flip over to see.
One hairline on top. Again not terrible as seen just want to give you some of the items in noticed.
$395 shipped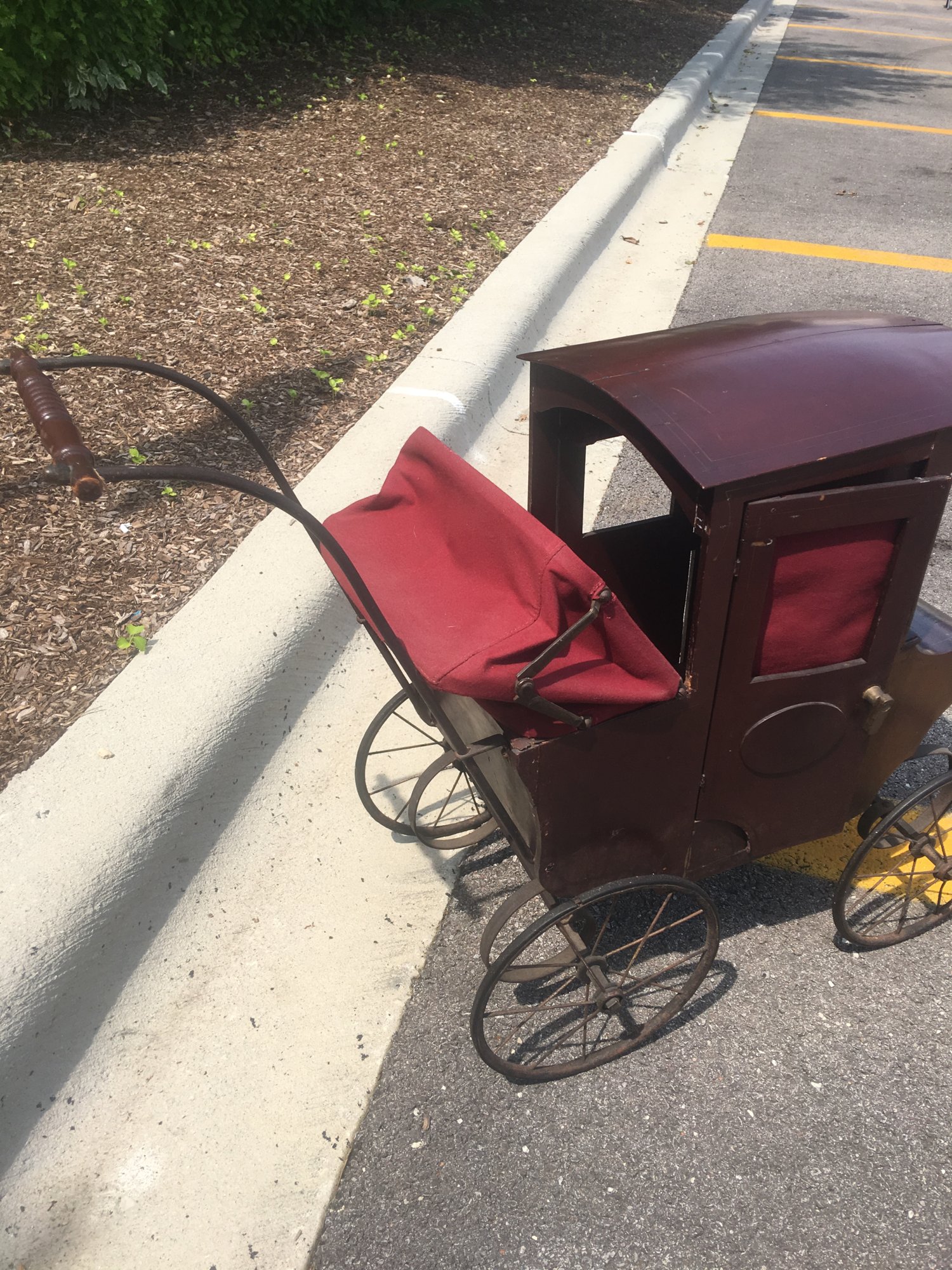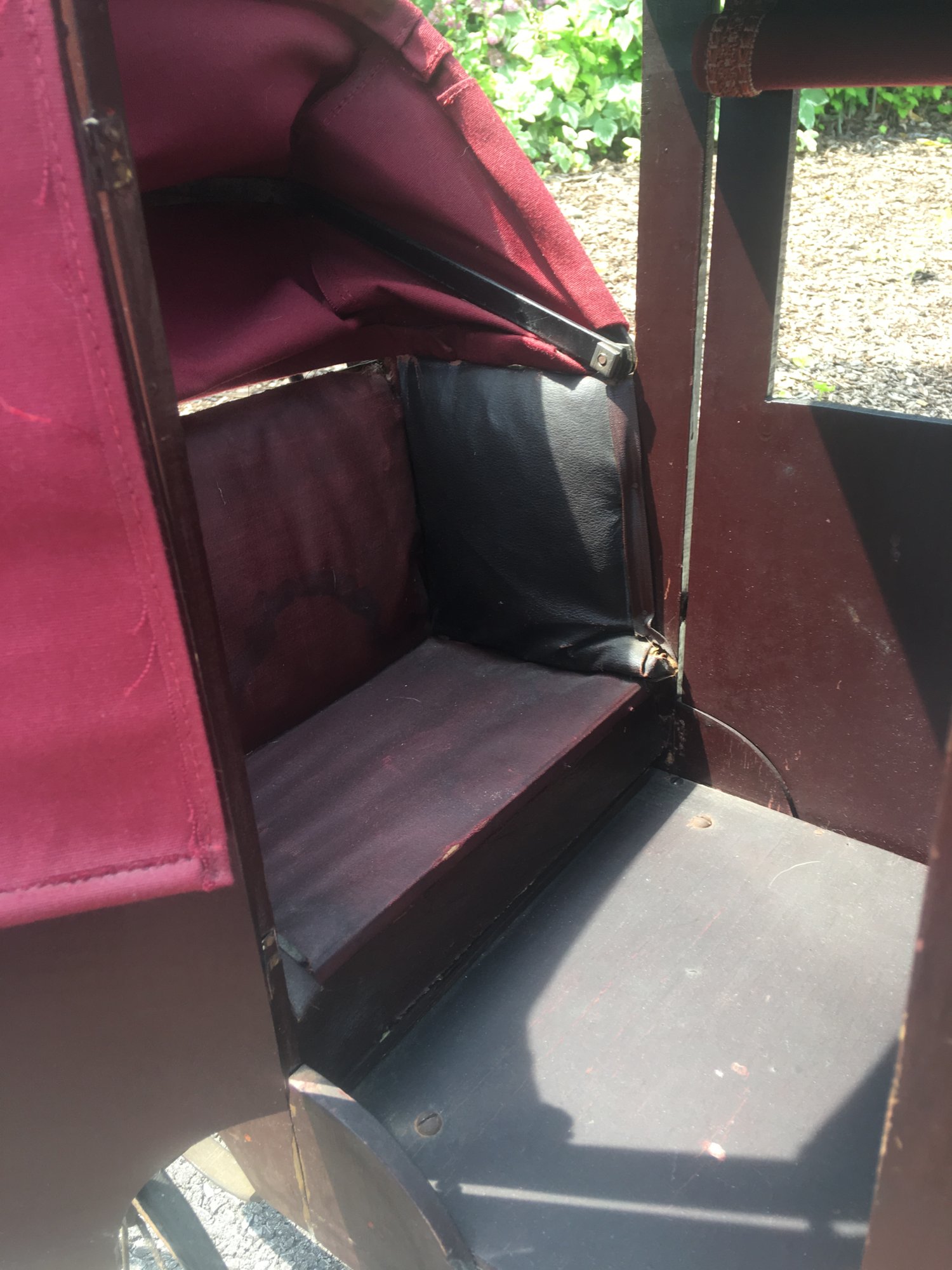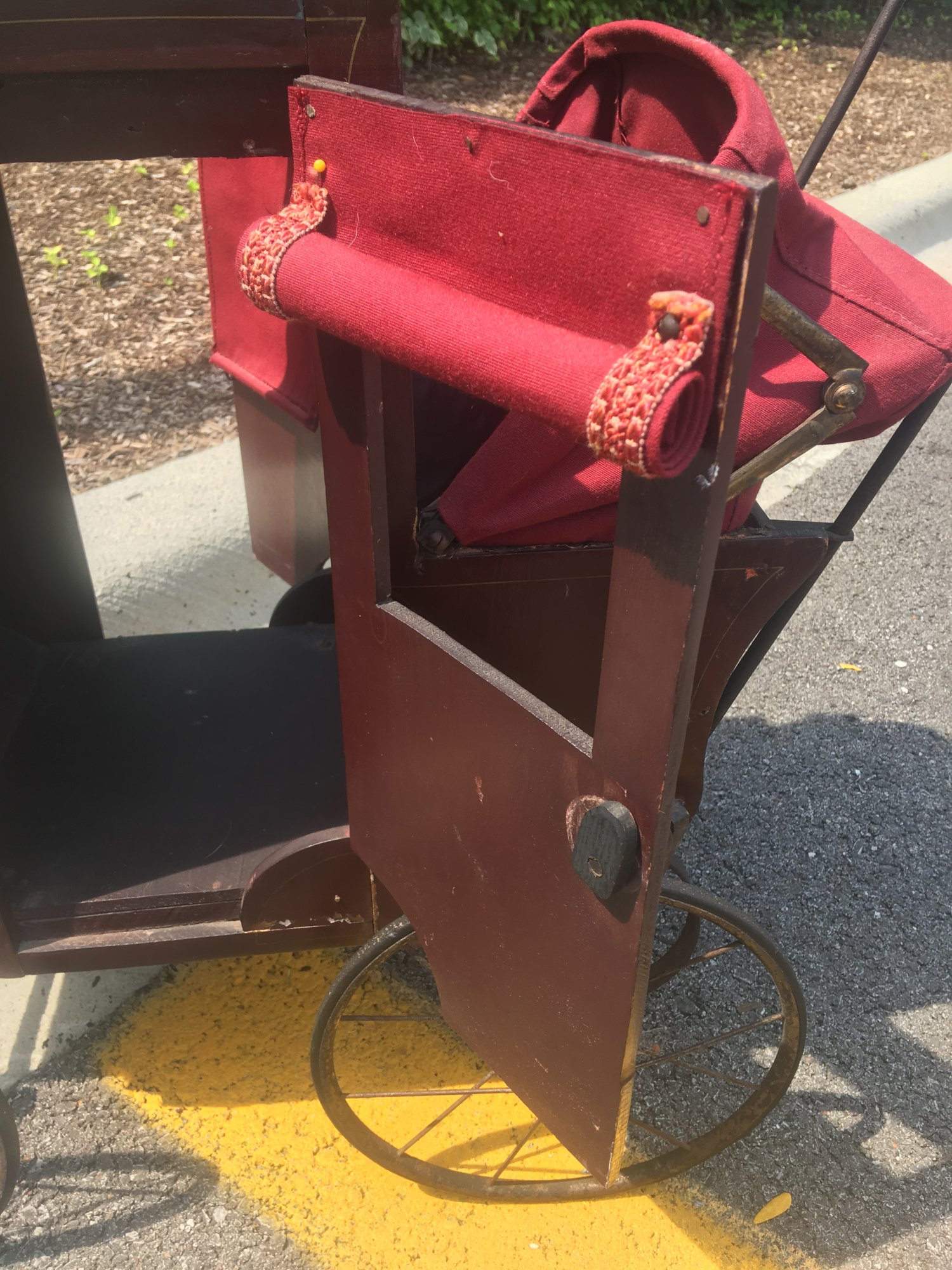 Last edited: