Finally riding a big boys bike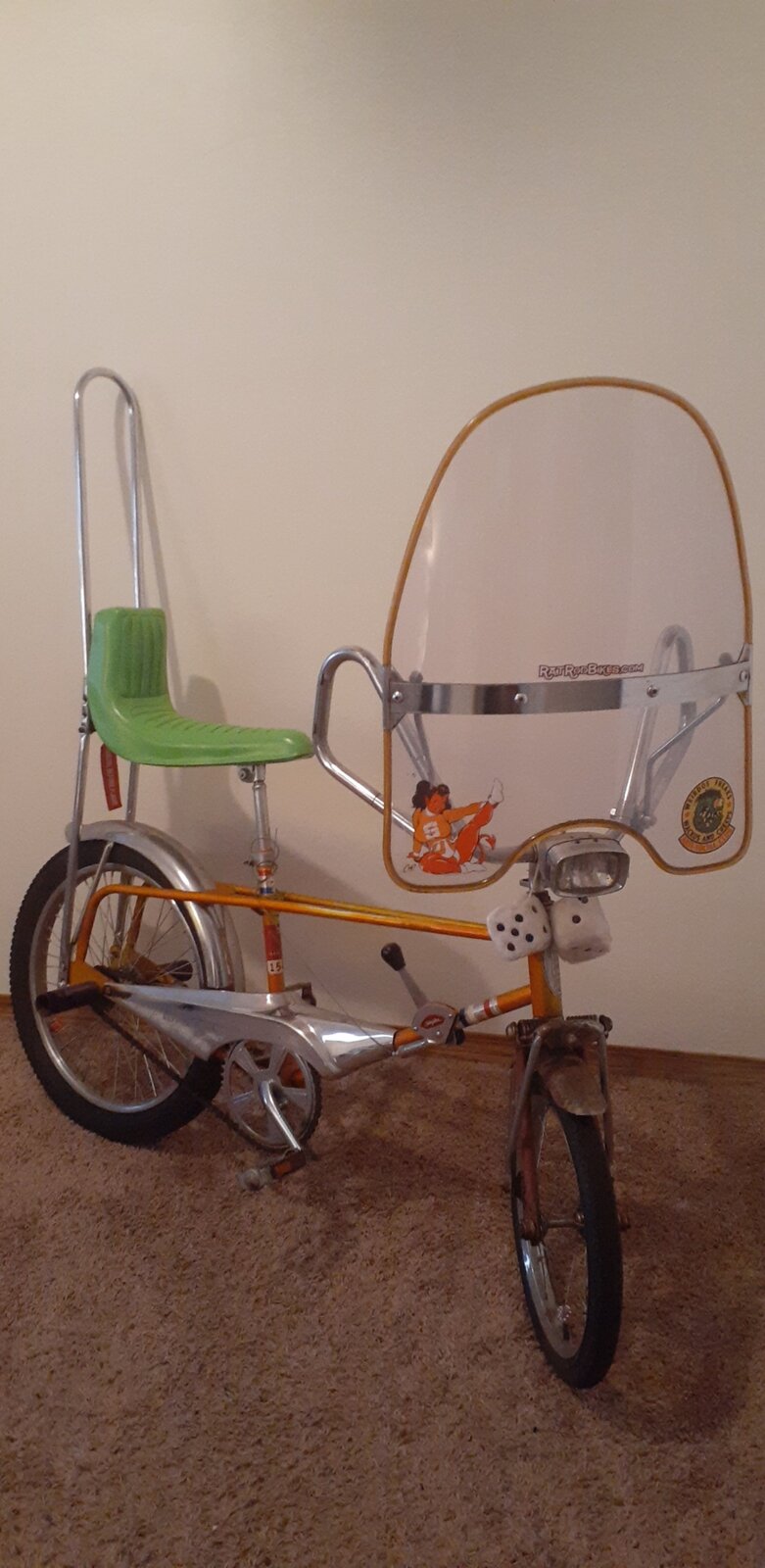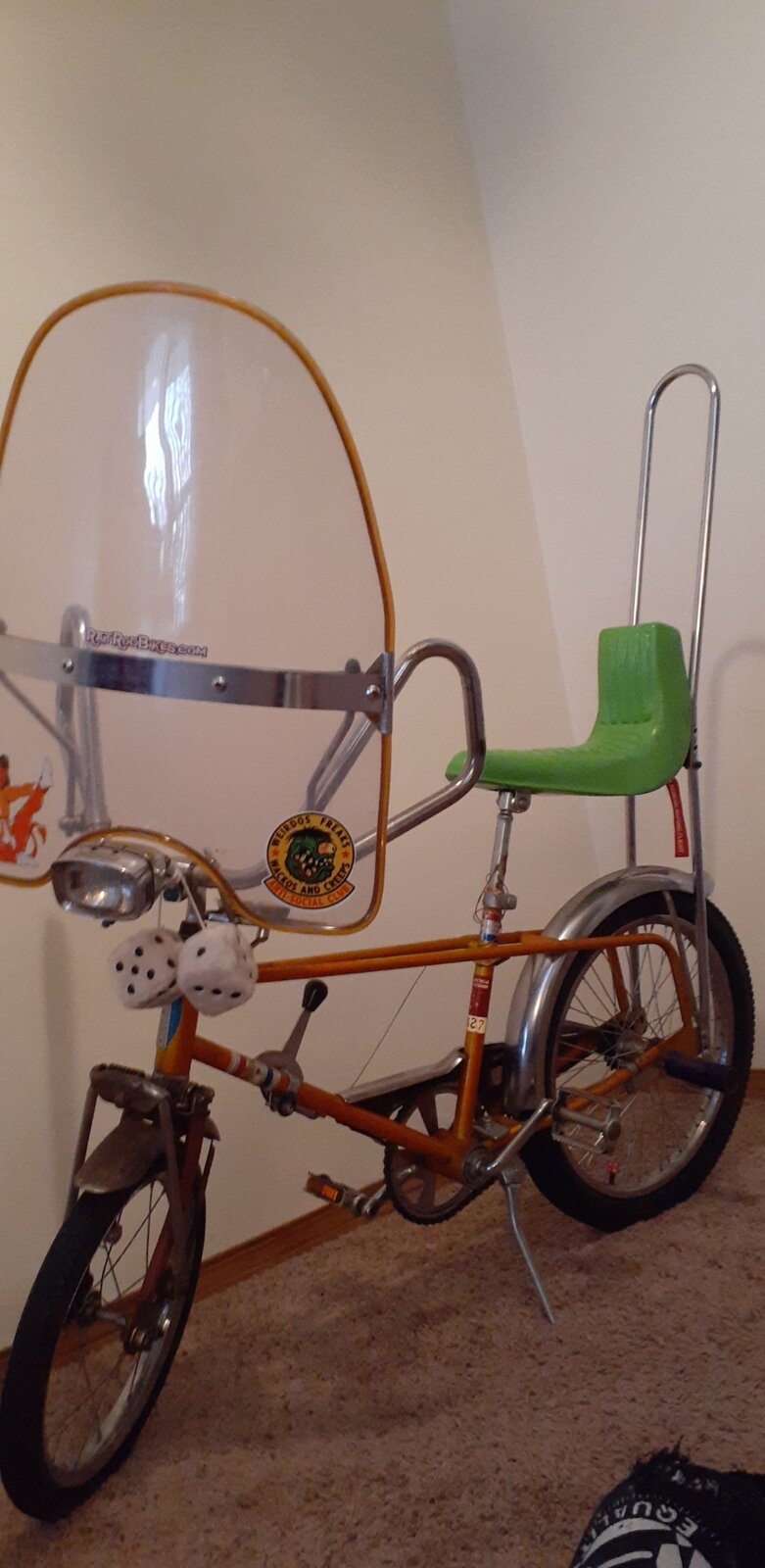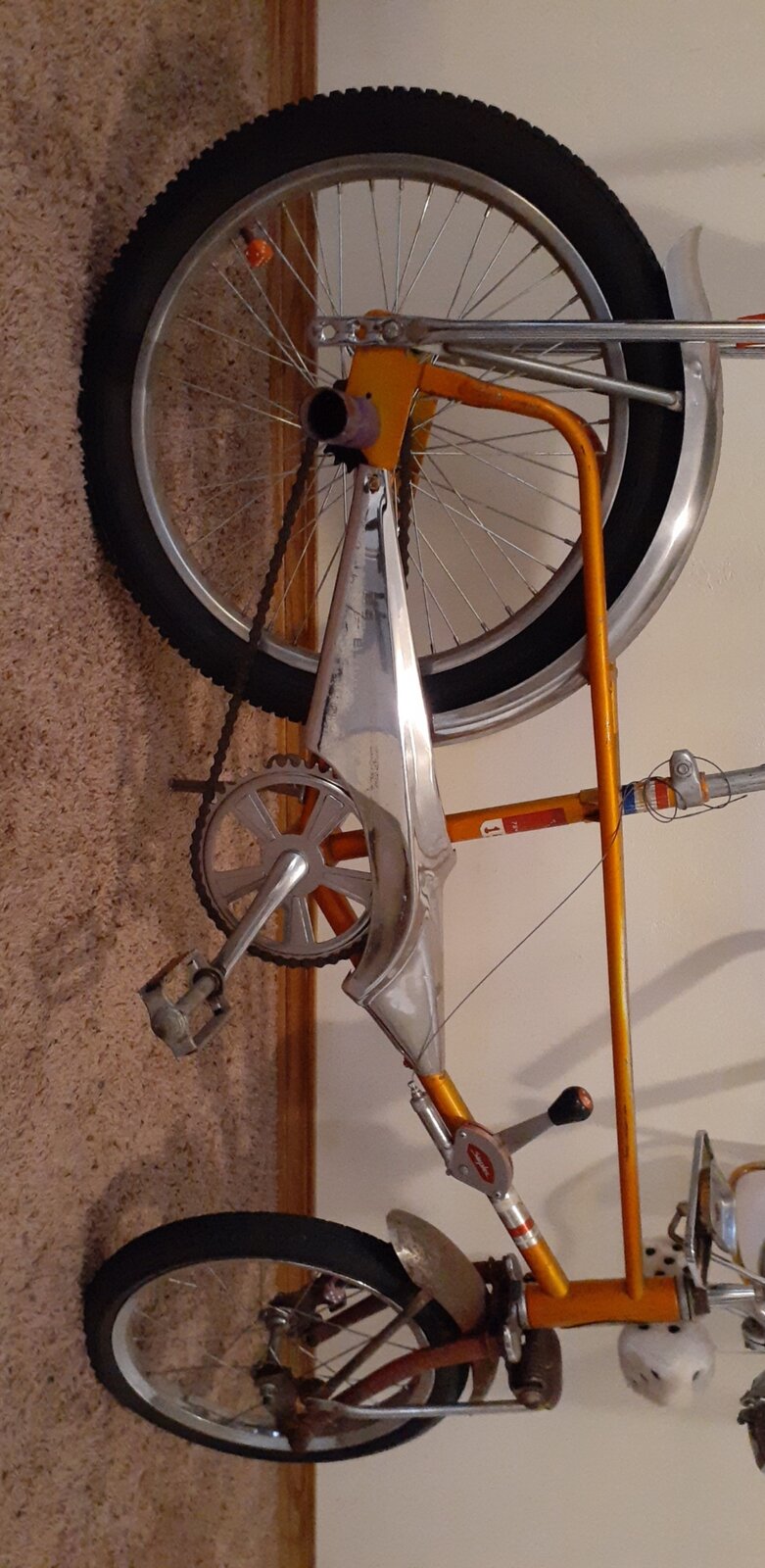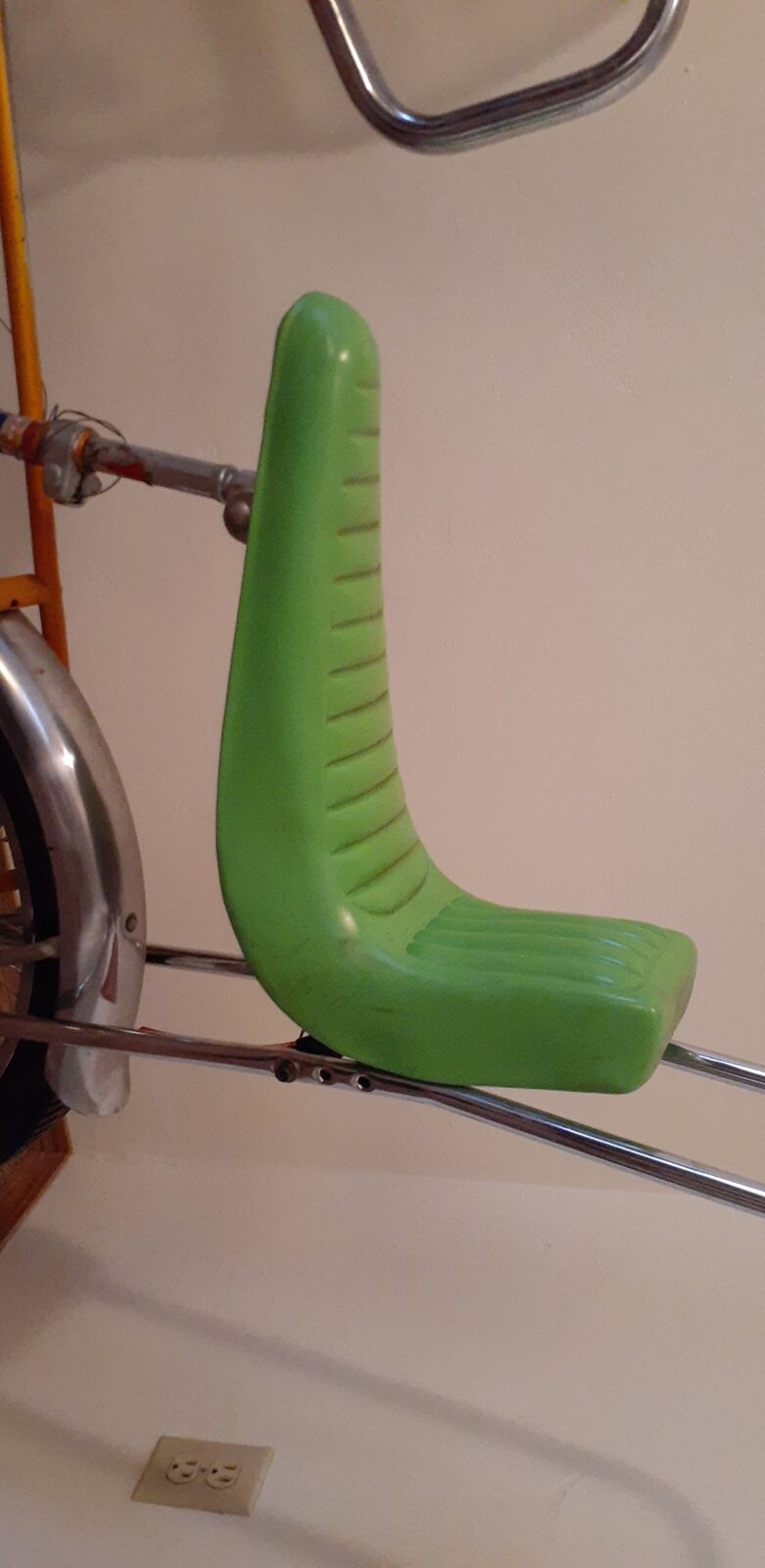 A little of this! Little of that.
Frame is a 1969 Murray Eliminator.
Butterfly Bars off a Screamer.,
Windshield from a Whizzer.
NOS Saddle with a little shelf scuff
Etc..
Etc...
It has a 5sp. Shifter on it that could stand to be hooked up to a hub with a cassette but I never got the time to do it or dip the front fork and paint to match.
I suspect it'll be taken apart and used for other things but I dont have time to finish it, Im afraid and what better time for a project with so many good parts than winter, just before xmas.
You know the drill.
Inbox with conversation, feel free to comment below with questions.
(Willing to deliver personally to Wisconsin locals, Fox Valley Areas, Green Bay Areas,. Even Milwaukee on a weekend,. Any further, possibly meet in the middle.)
Shipping will depend on the part/s or sale price of the whole bike., id think 125 would cover shipping. If its less, Ill just give back the difference.
Erin