Riding a '38 Autocycle Deluxe
I dont going to put a year on this bike because i have guys with different opinions on the year. This bike appear on the evolution book but now is with a different handlebars,rear rack,chain guard,front fork,set of wheels,tires,seat i think. The guy i got it from was trying to make her correct or a more xpensive bicycle,dont know for sure.
..
Do not comment here,send me a inbox.
.
Non original paint bike. Seat is ok but both springs are broken.
.
Price is $1300 local but if you want the bike ship talk to me. You have to pay shipping and hadling and materials. I have to pay some one to box the bike maybe $40 to $60 i have to look for a box so it may take some time. Thats why i preffer local pick up.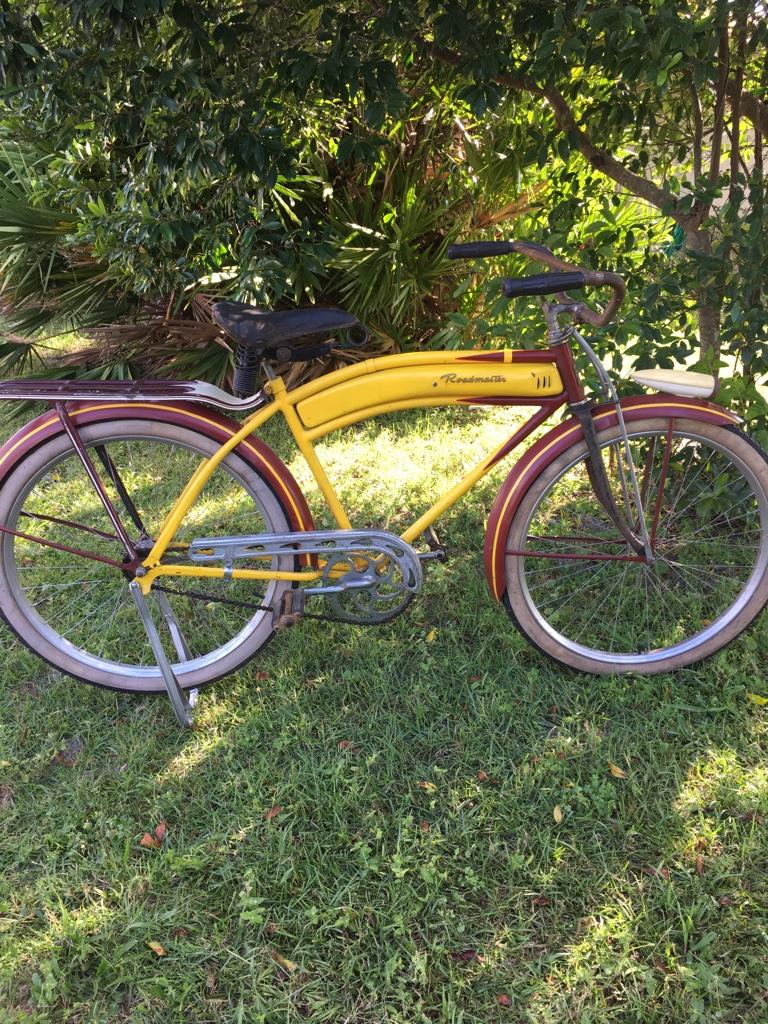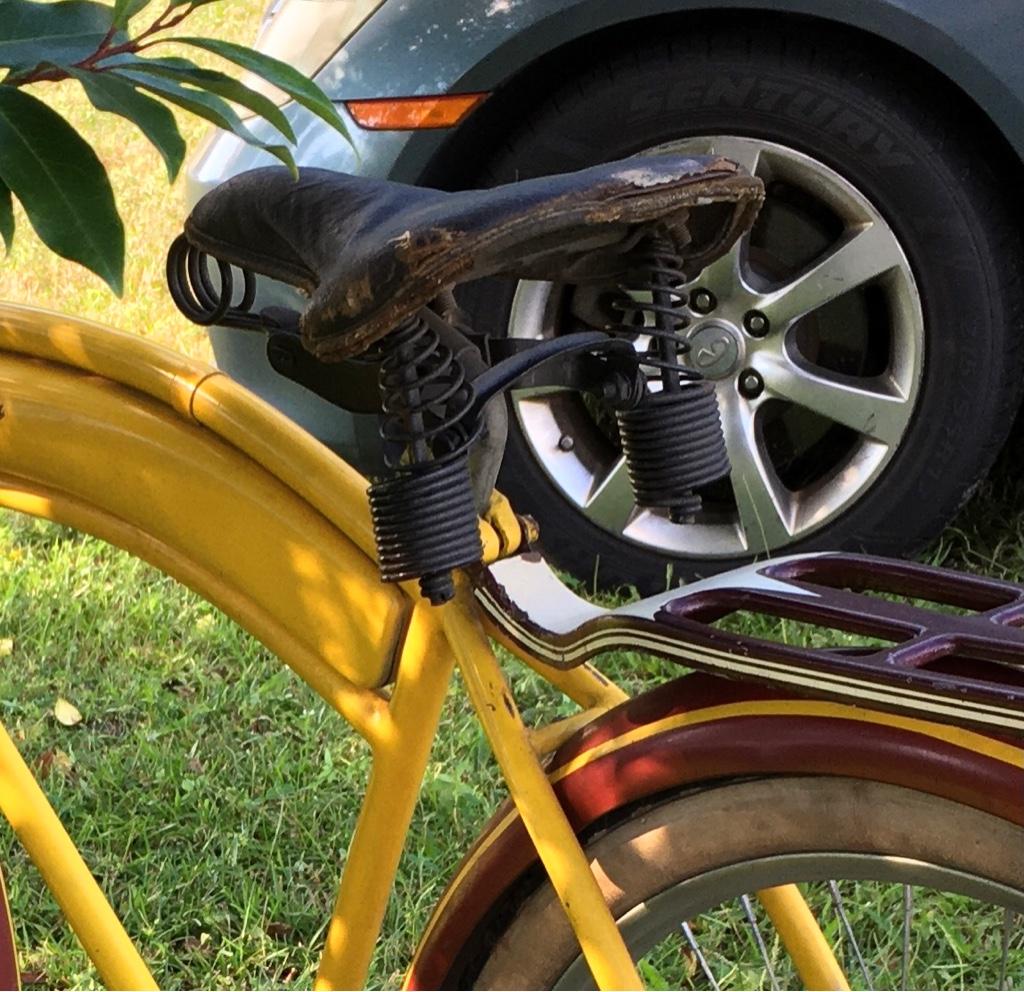 Sent from my iPhone using Tapatalk