Wore out three sets of tires already!
Dec 29, 2016
606
63
Lincoln Park, United States
... Didn't realize they were going for this much! ...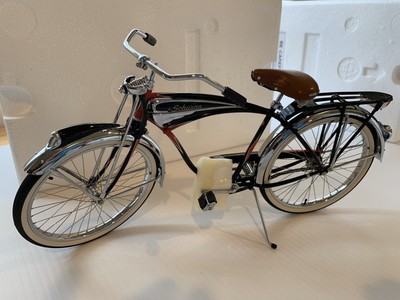 Condition is New. Here's a pre-owned "Danbury Mint" 1:6 scale die cast replica of a 1949 Schwinn Black Phantom bicycle. This is NOT a real life size bicycle. This is a 1:6 scale replica!