For your consideration, an original albeit crusty Davis built "Rex" badged as a "Speedway Special."
Lots of great details to this bike and original hardware throughout.
Features include:
Ideal 3 3/4" block pedals
Shorty bull dog leather grips
Troxel long spring saddle
Davis 4 sided window drop stand & original proprietary clip
Vitalic single tube tires perfectly cured for display
Leather mud flap still hanging on well
Original blue enamel still visible as well as traces of gold pin stripes.
Blue painted wood wheels would certainly benefit from detail cleaning but match and have a great look.
This bike could go on the wall or in the collection as it sits or it could be an excellent candidate for a proper restoration project as it has so much original detail and hardware to go off of.
REDUCED! $1,750 picked up in Richmond, VA - Handling options are available, PM me if interested.
Feel free to reach out with any questions you may have.
Barter, Trades, and Offers accepted- please PM me with any thoughts to those ends.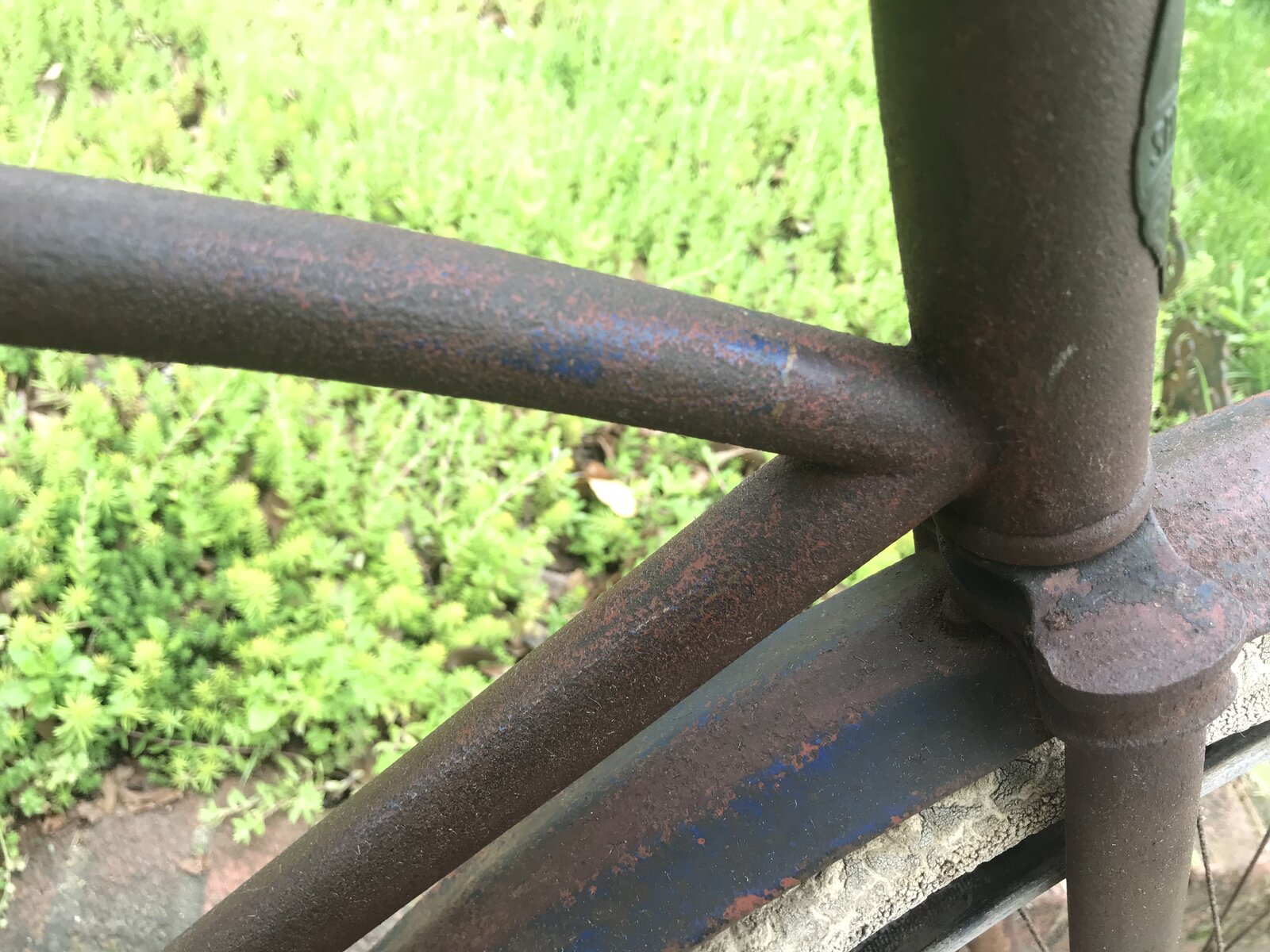 Last edited: