Listing this 1940 Dayton Champion for a buddy. Included with the bike as shown are a solid set of correct Colonial fenders in original chrome, and the original fender bomb that came with the bike. Please refer to the photos for best description.
2600
> > NOW 2400
+ ship from PA
Please use direct email:
tocatahula@sbcglobal.net
PPFF please.
First to reply gets 'er !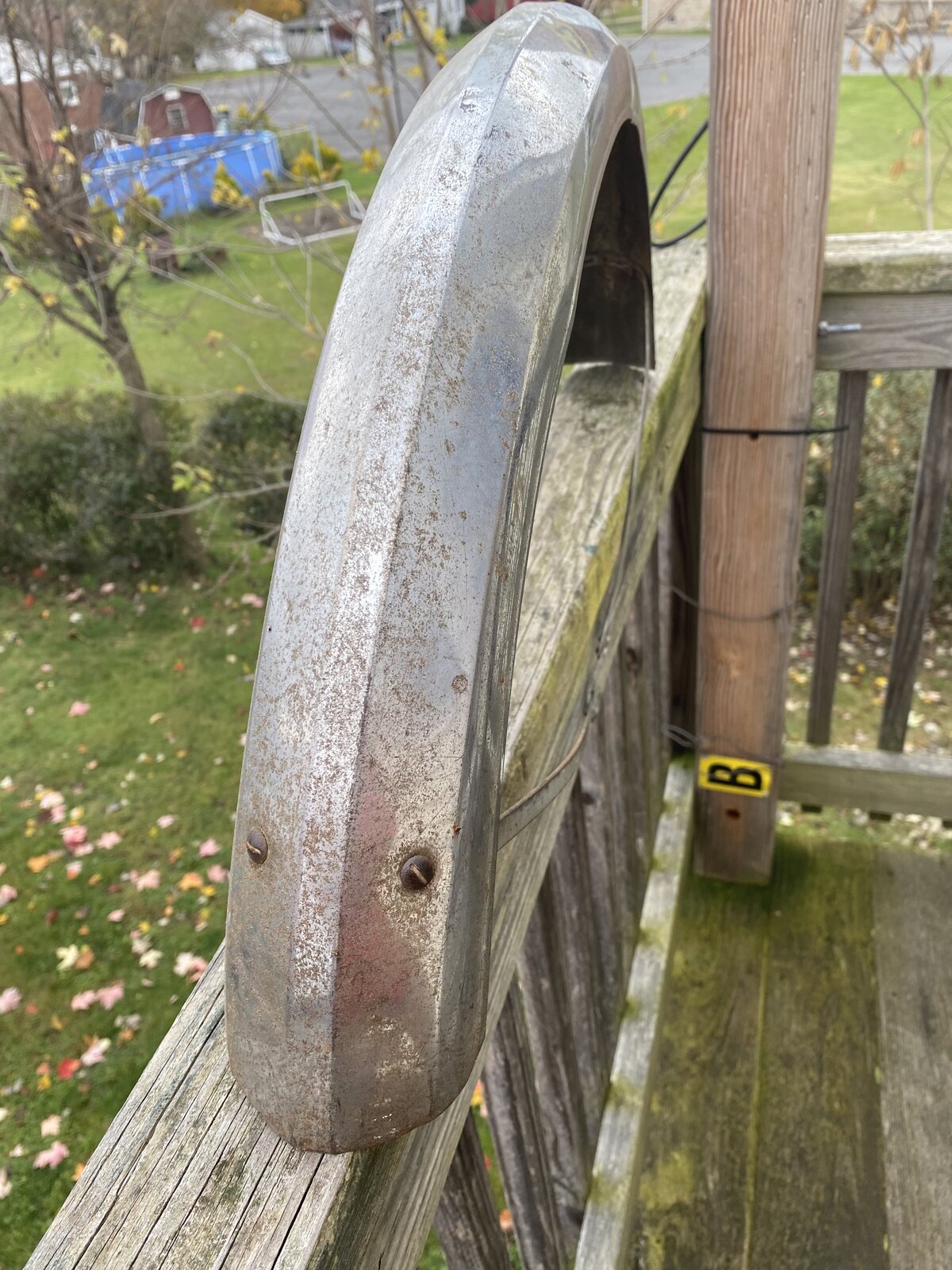 Last edited: