Here we have some Delicious Smalls, as follows:

​

1. Early Handlebar Propeller,

Spins great ! 125 shipped

> > SOLD

2. Early New Departure Brass Bell.

Exquisite construction. Works great. Lever is slightly bent. Model E10-1/2. Would likely clean up magnificently. 125 shipped

> > SOLD

3. Schwinn Prewar Rack Reflectors

Mounting cups/nuts incl. Red or Green, your choice, 65 ea shipped

> > GREEN SOLD

4. Rare Early Victor Badge

Cast brass w green cloisonne, 85 shipped

5. Rare Seiss Feather Touch Horn Button

Missing the thin brass piece; easy to fab. 145 shipped

6. ND 2 spd Pulley

Rough. 35 shipped

PPFF please:

tocatahula@

gmail.com

First to reply gets 'em !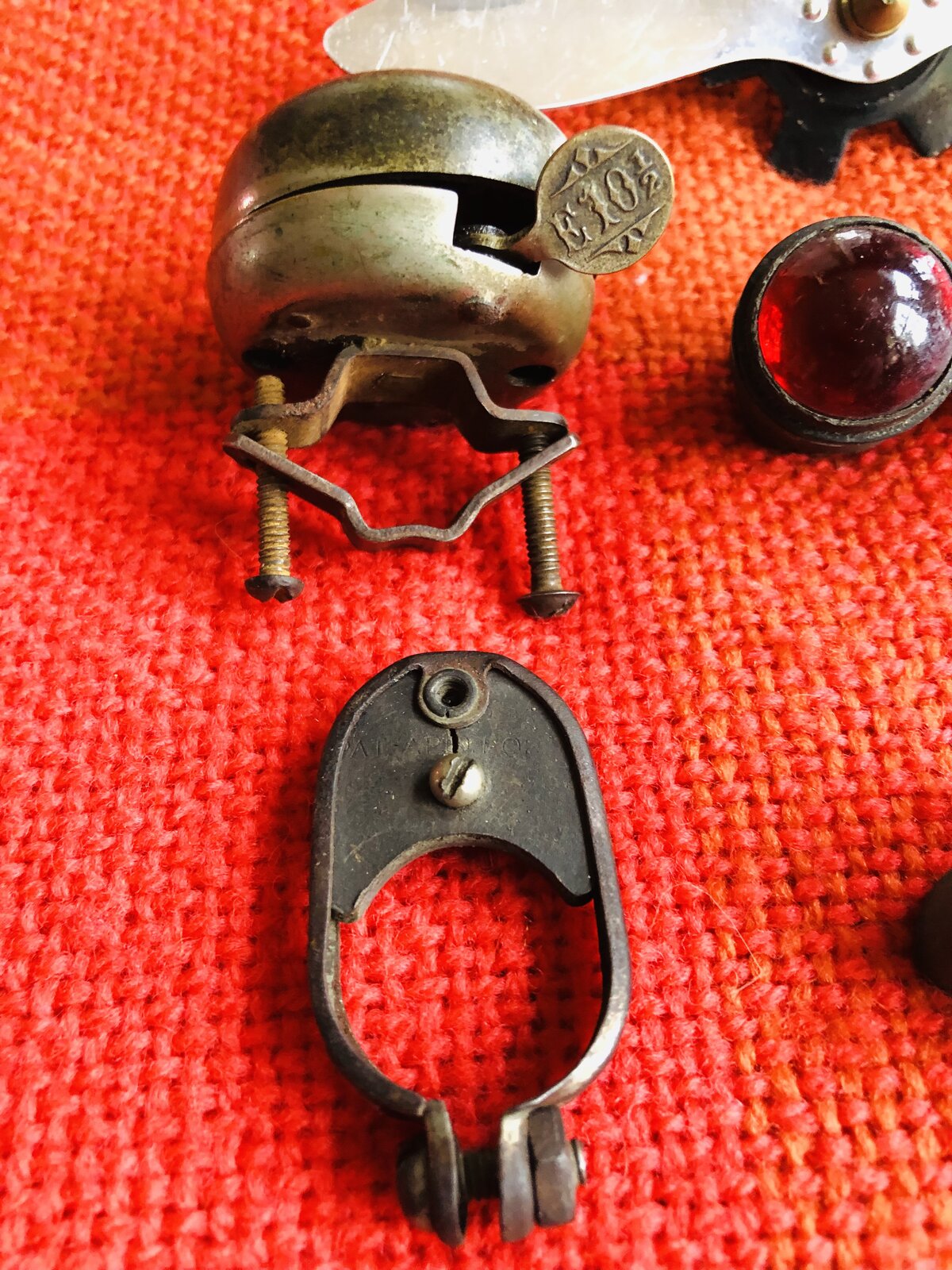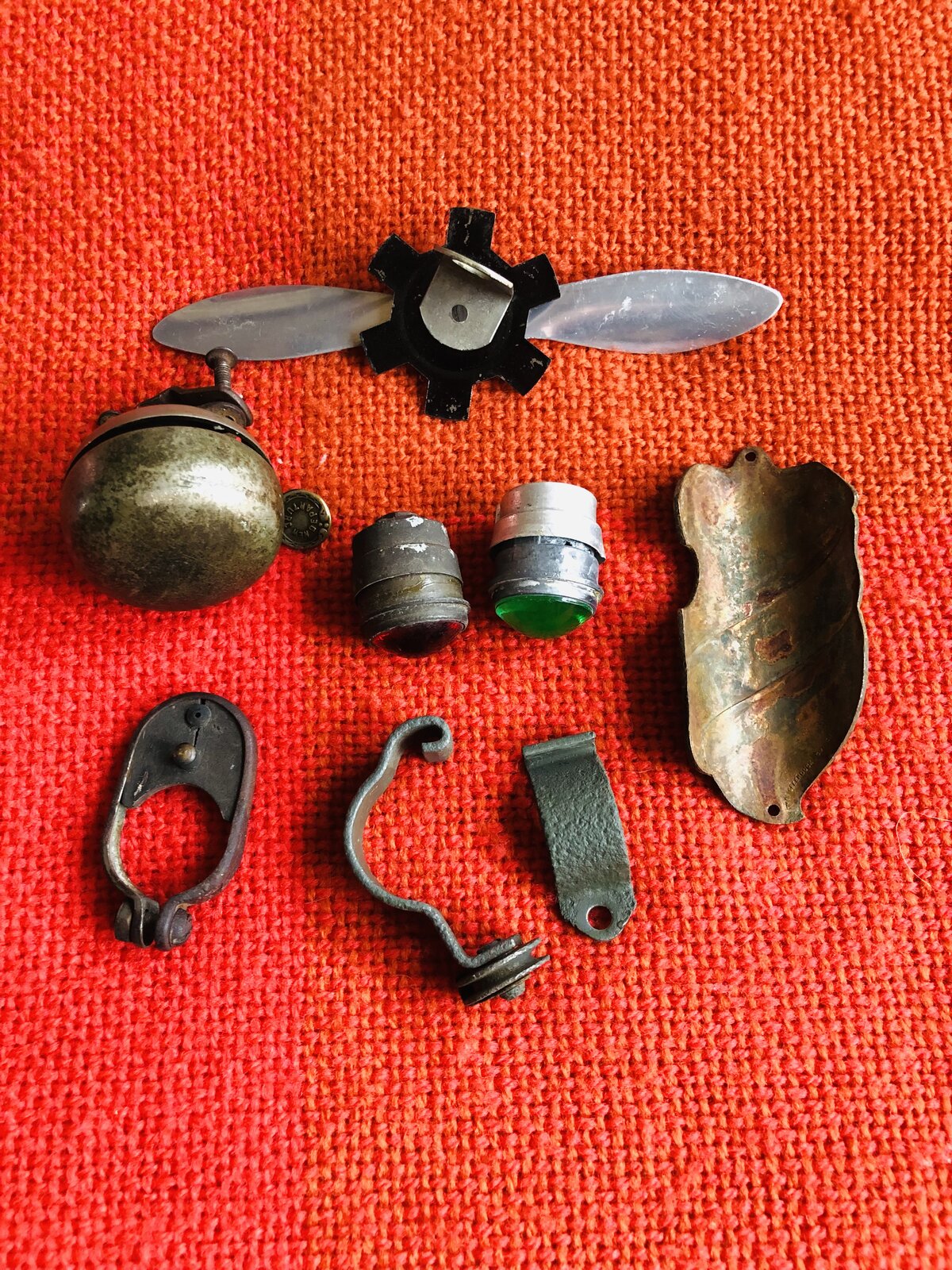 Last edited: