Shipping

20.00 ( Will probably be double that, but I'll eat the difference)
Delta Super Rocket Ray NOS (NEW OLD STOCK with original box/hardware/instruction sheet) bicycle light.
I have some duplicate Delta lights and have decided to try DOND. What you see is what you get. Nothing less, nothing more. This light is close to mint. That said, there is a tiny ding (about ¼") on the left (looking from rear) by the red fin between the E and L in Delta. No paint loss.
There is a faint tan glow by the rear rivet common on these lights. Inside has the typical postage stamp size spot with no paint/slight surface rust, and the rear reflector has a dusting of surface rust/look at pics. I'm VERY fussy, assume you are too.




The original box has wear damage/few scribbles/NICE $2.75 price tag "Keswick Cycle Co. Glenside Pa"., 1 puncture in the side (may have a small repair on a flap/s) and Rocket Ray (I don't think they printed SUPER rocket ray instructions/same light with extra's) instructions. Hardware is complete except the rubber gasket and the handlebar clamp is there. Batteries not included. Shipping to Canada and the 48 States will run about $20.00.( Will probably be double that, but I'll eat the difference) Sold as is. Payment only with Paypal F/F in U.S. funds. Thanks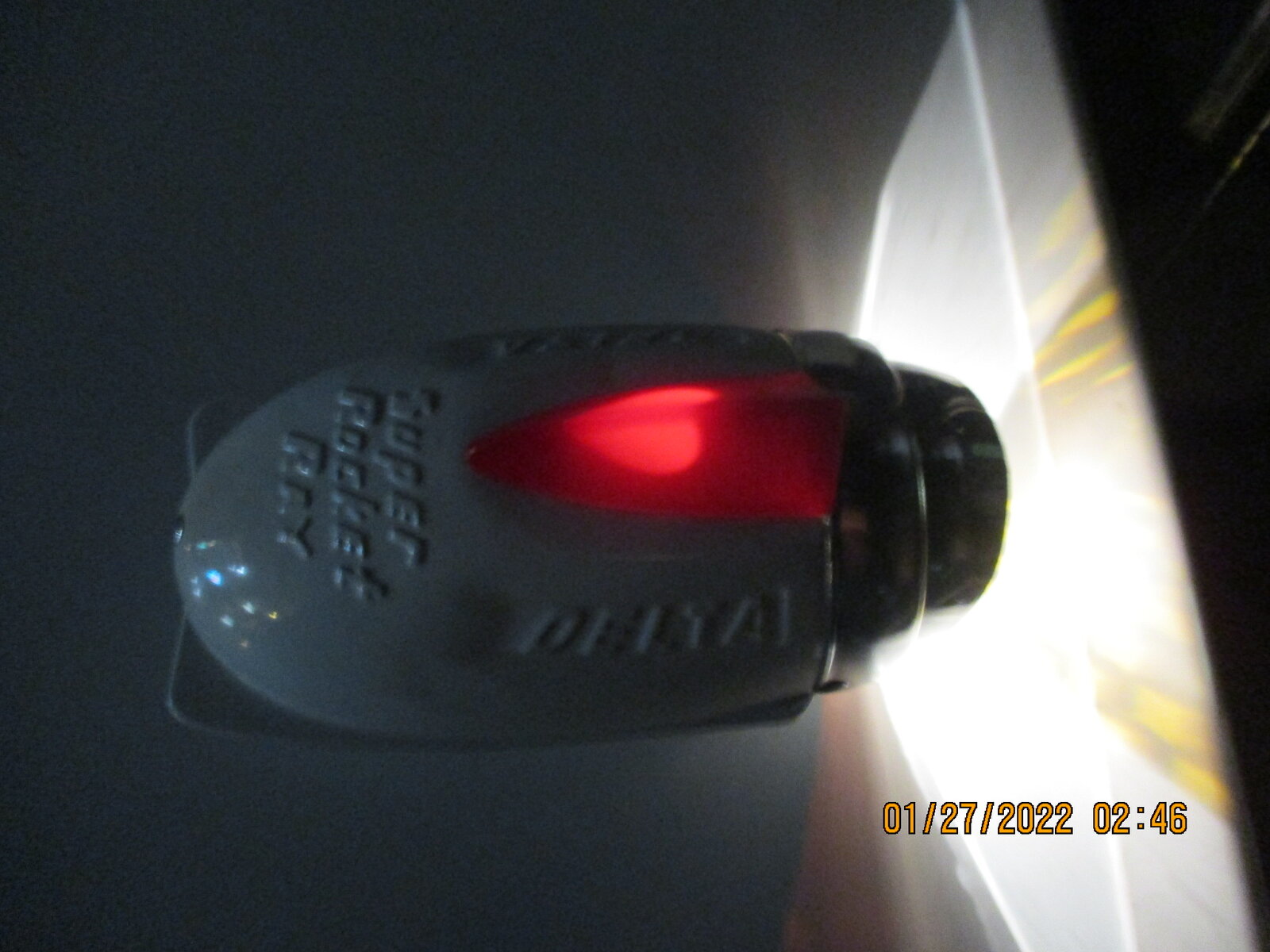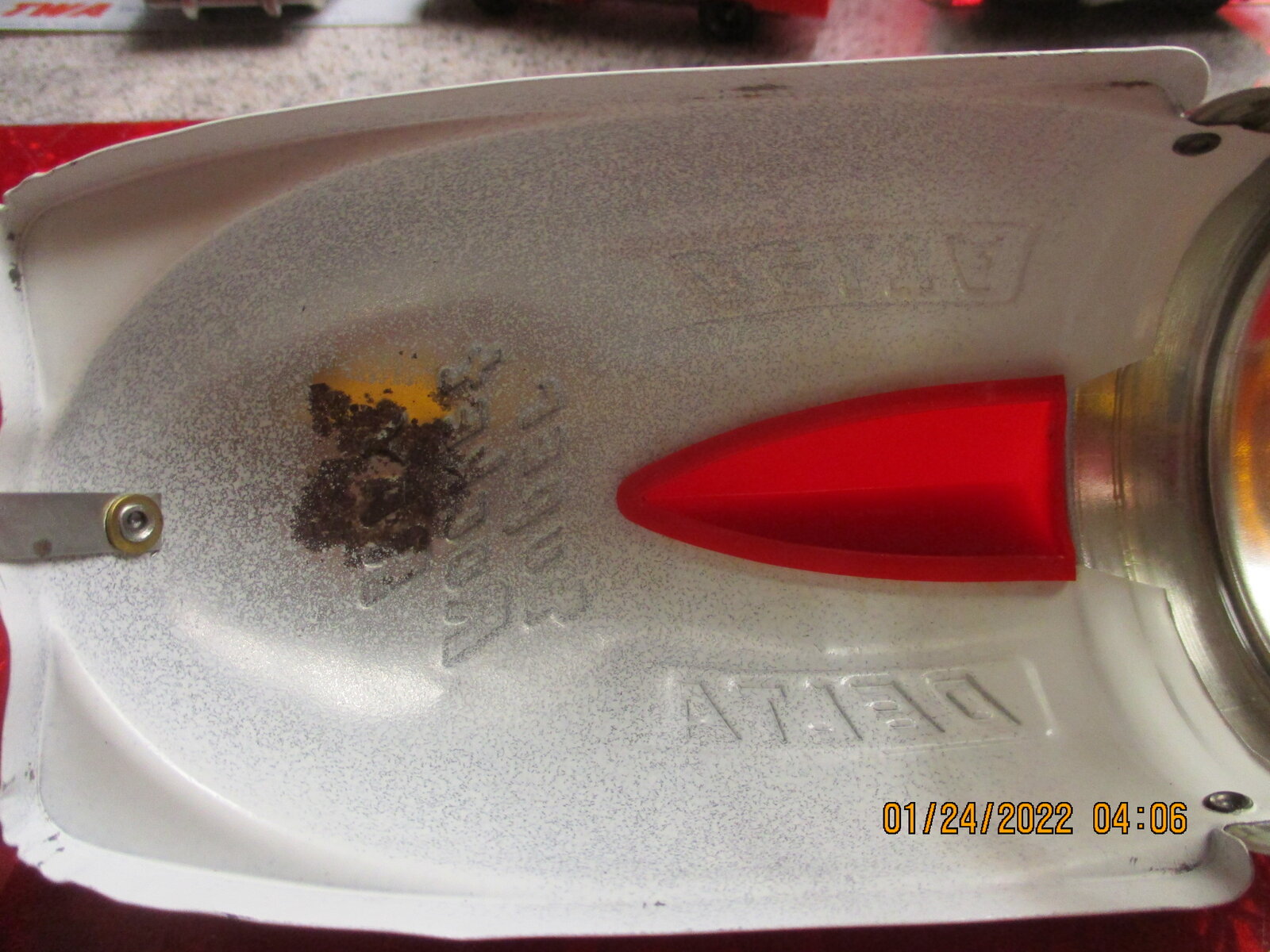 Last edited: