Riding a '38 Autocycle Deluxe
I've noted some very irregular and questionable for sale posts on Facebook in the last week or so from this "seller". Just this morning a friend messaged me this link to a Facebook ad for a chrome 5 bar. I remembered this bike from when it was sold here by
@my560sec
. Huh?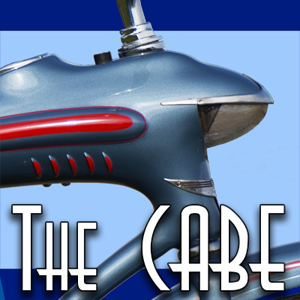 Up for Consideration is this vintage Monark Airman 5 bar custom balloon tire cruiser... Bike is equipped a variety of interesting component such as Pencil Springer Fork, 2 Peace Handlebars, Dual Silver Rays with Battery Case, Butterfly Stand, Recovered Mesinger Saddle, Persons Pedals as well as...

thecabe.com
Prior to this he posted a restored Firestone which I messaged him on. A few days later he wrote back and asked me where my location was. He did not respond to my reply which came back undeliverable. Definitely falling into the too good to be true category, I'm surprised that the internet hawks on the Cabe have not already posted on this. Maybe the deals are for real!
Huffman built 1938 Firestone Fleetwood Supreme. The paintwork was done by Tyler Stans, from Luxlow.com And the saddlework was done by Gary Rebman from SchwinnXchange. The tires are nos Firestone...
www.facebook.com
Last edited: