Deal or No Deal.
Presented here for auction is an awesome 1916 Rutgers-badged Schwinn World Truss Frame model 1758 in good riding condition. I rode this bicycle today. This iconic double bar Schwinn features an old repaint in black. As mentioned, the Rutgers badge is present and features an attractive Native American motif. This bicycle will benefit greatly from some attention and a solid cleaning. Much of the original nickel remains on the bars, stem, chainring, hubs, seat post, and pedals and should all clean up nicely. The bars, at 23" wide, are perfect for hill climbing. Chainring and cranks are Excelsior. The wood rims are fairly true and overpainted in silver. The rear wheel sports a New Departure Model A hub and brakes nicely. The front wheel features an hourglass hub. The tires, made of closed-cell urethane foam, were manufactured by my father in the 90s as a replacement for difficult-to-source single-tube pneumatic tires. They are lightweight, rideable, and will never go flat. The Troxel Tip Top saddle isn't ideal for daily riding but displays nicely. Serial number is 934782. This bike is straight and clean with a ton of upside for anyone wanting to bring it back to its former glory. Lots of folks have been recently searching for an early Schwinn project. Here's your opportunity to grab an uncommon and iconic bicycle. Clean it up or ride it as is. Thank you for your interest and good luck.
Offer plus actual shipping in the US. Payment via PayPal family and friends is preferred.
Please review pictures closely and message me if interested or with questions.
-Lester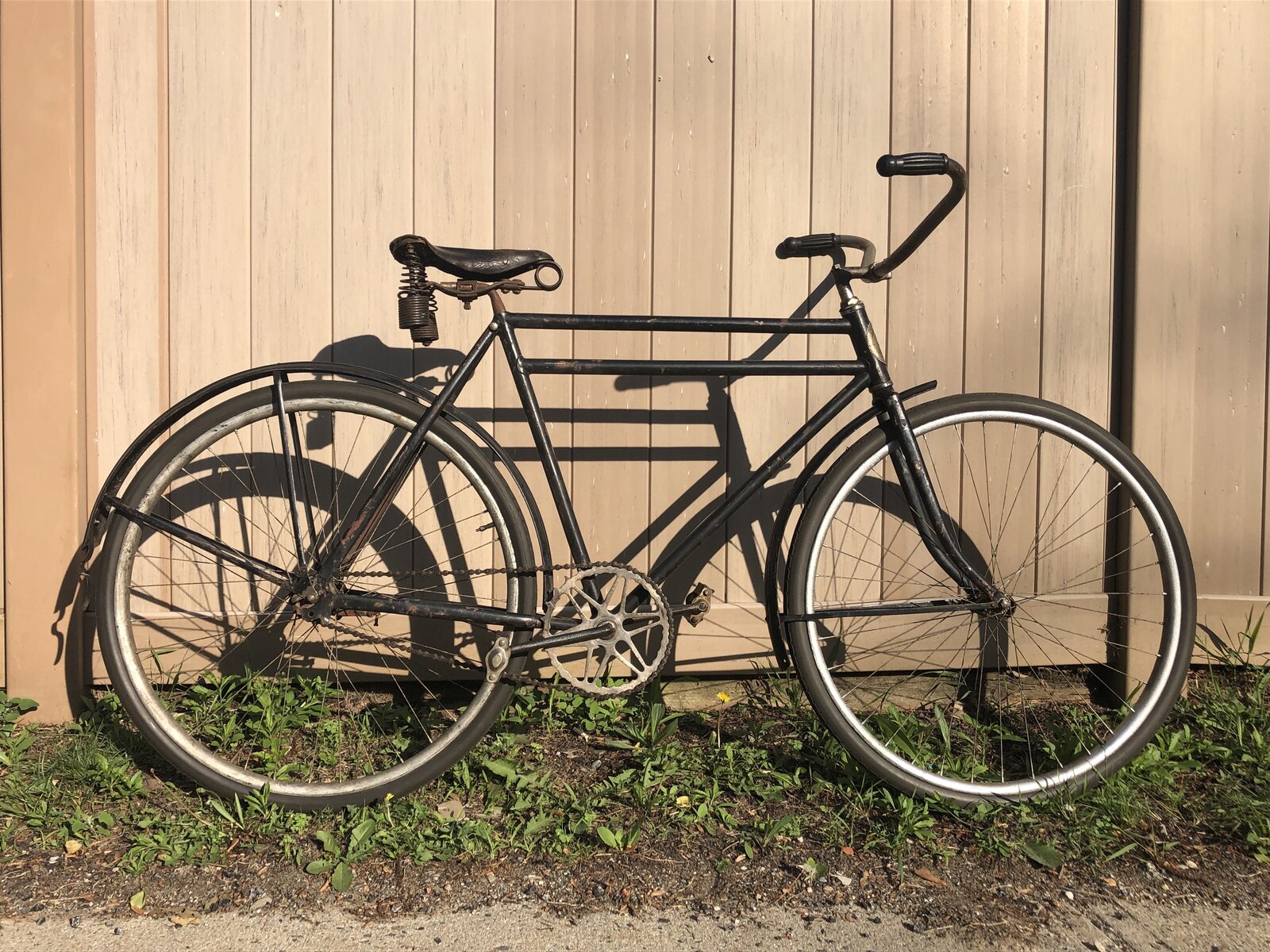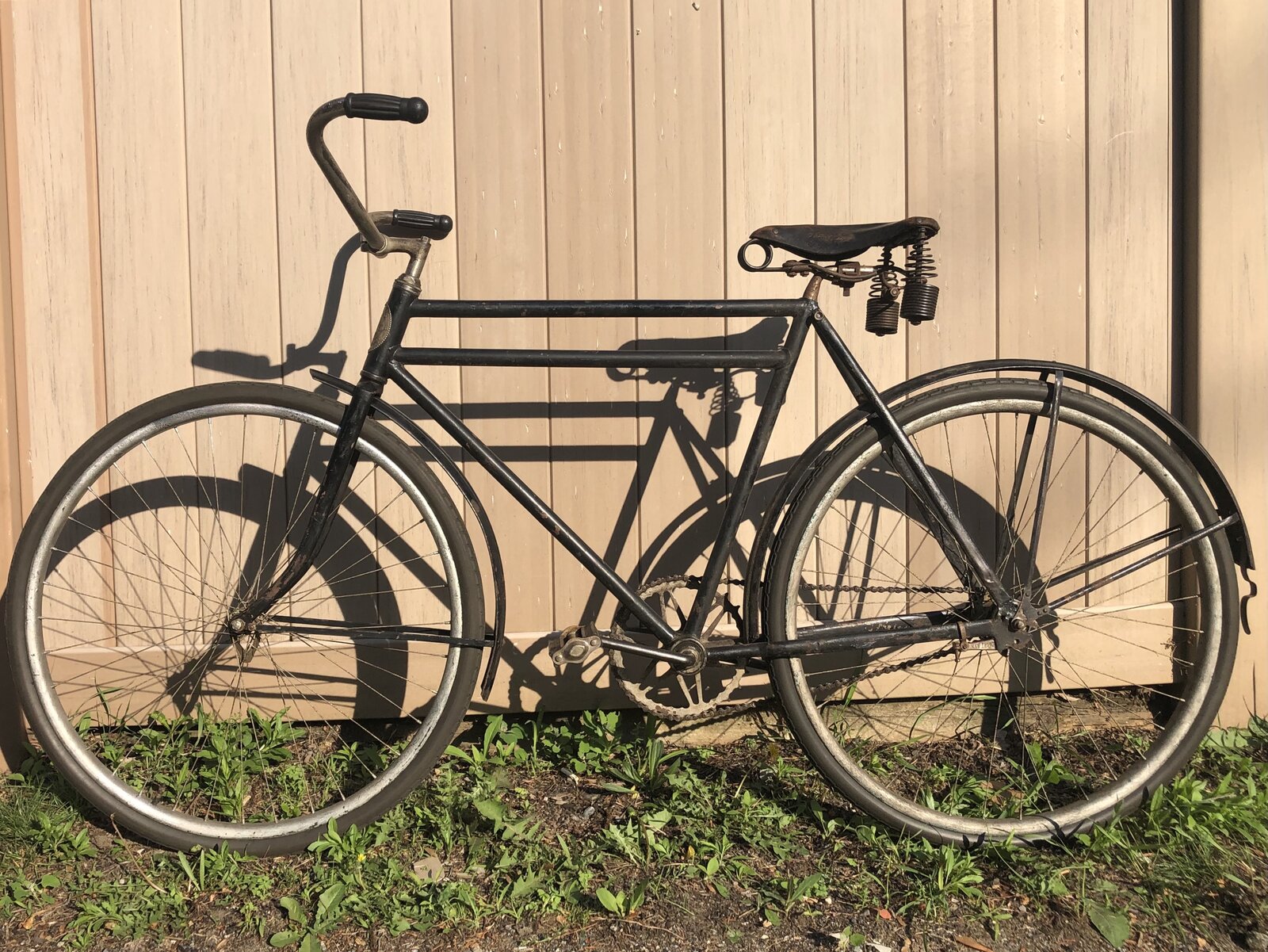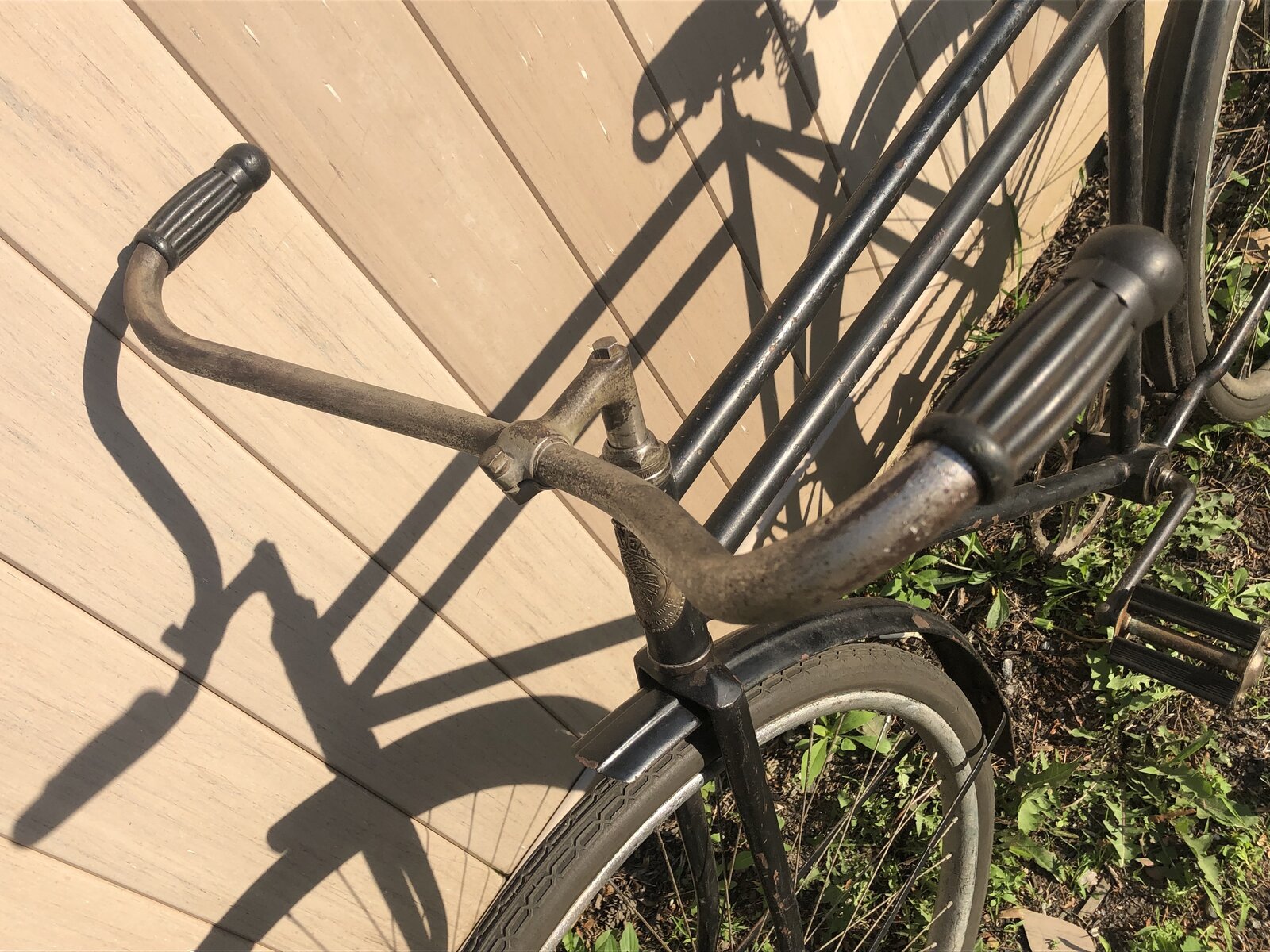 Last edited: