Deal or No Deal.
Presented here for auction is a wonderful teens Davis Speedway Special Model 118 double bar roadster in beautiful original condition. This iconic double bar Davis maintains its original black paint with
vermillion
[EDIT: green] darts and gold pins. The paint is solid throughout with spots of minor wear and chipping. The serial number is 261871 with no extra model or year designation that I can discern. The fork is a Davis No. 10 with a nickel crown. The mudguards are Davis No. 1 Standard Guards with no splasher (mudflap). The
vermillion
[EDIT: green] stripes on the mudguards show areas of paint scratch-off throughout. The chainring is a 26-tooth Davis No. 7. Both crank and chainring display gorgeous original nickel. The Rex pedals feature much of their original nickel finish with spots of wear. The chain is a clean and free-moving E.T.O. roller chain with a one-screw master. The bars are 19" on center Schineer-style with wound-leather grips. Both bars and stem show beautifully with the bars exhibiting basic wear to the finish. Matching wood wheels feature an hourglass hub in front and a Morrow coaster brake in the rear. Both hubs maintain most of their original nickel with spots of wear. Both wheels feature York 28" singletube tires that no longer hold air but are good for display. Finally, the saddle is a gorgeous Troxel Star with a beautiful nickel chassis. The leather is soft, supple, and worn to an attractive mahogany color. The stitching is solid throughout. The flap stampings are fully legible while the "Star" stamping on the saddle top requires a close look. All in all, this is a killer original bike for any collection. Here's your opportunity to grab an uncommon and iconic bicycle. Thank you for your interest and good luck.
Bidding will start at $1,000, with increments of $100 per the posted DoND rules.
Offer plus actual shipping in the US. Payment via PayPal family and friends is preferred.
Please review pictures closely and message me if interested or with questions.
-Lester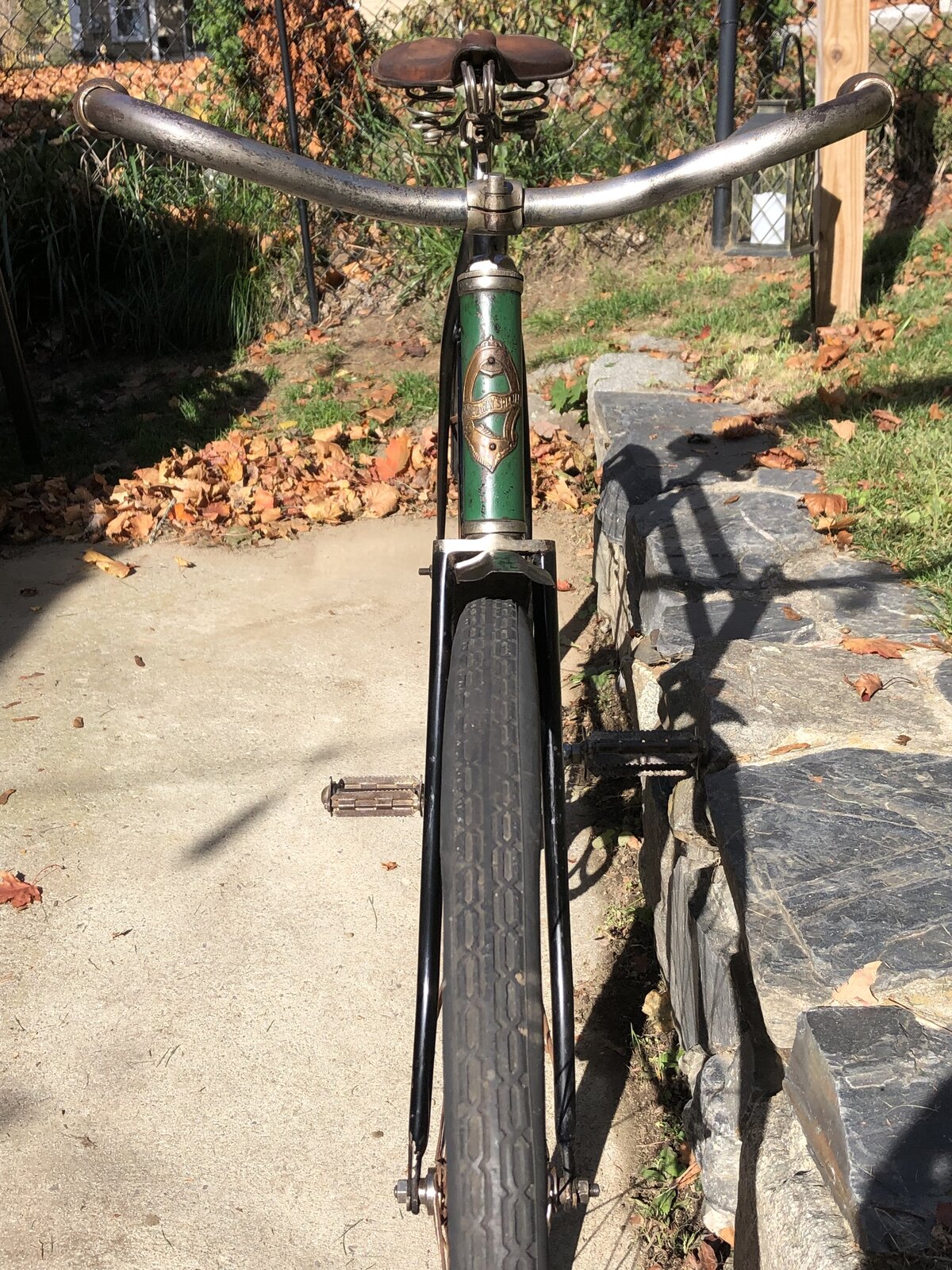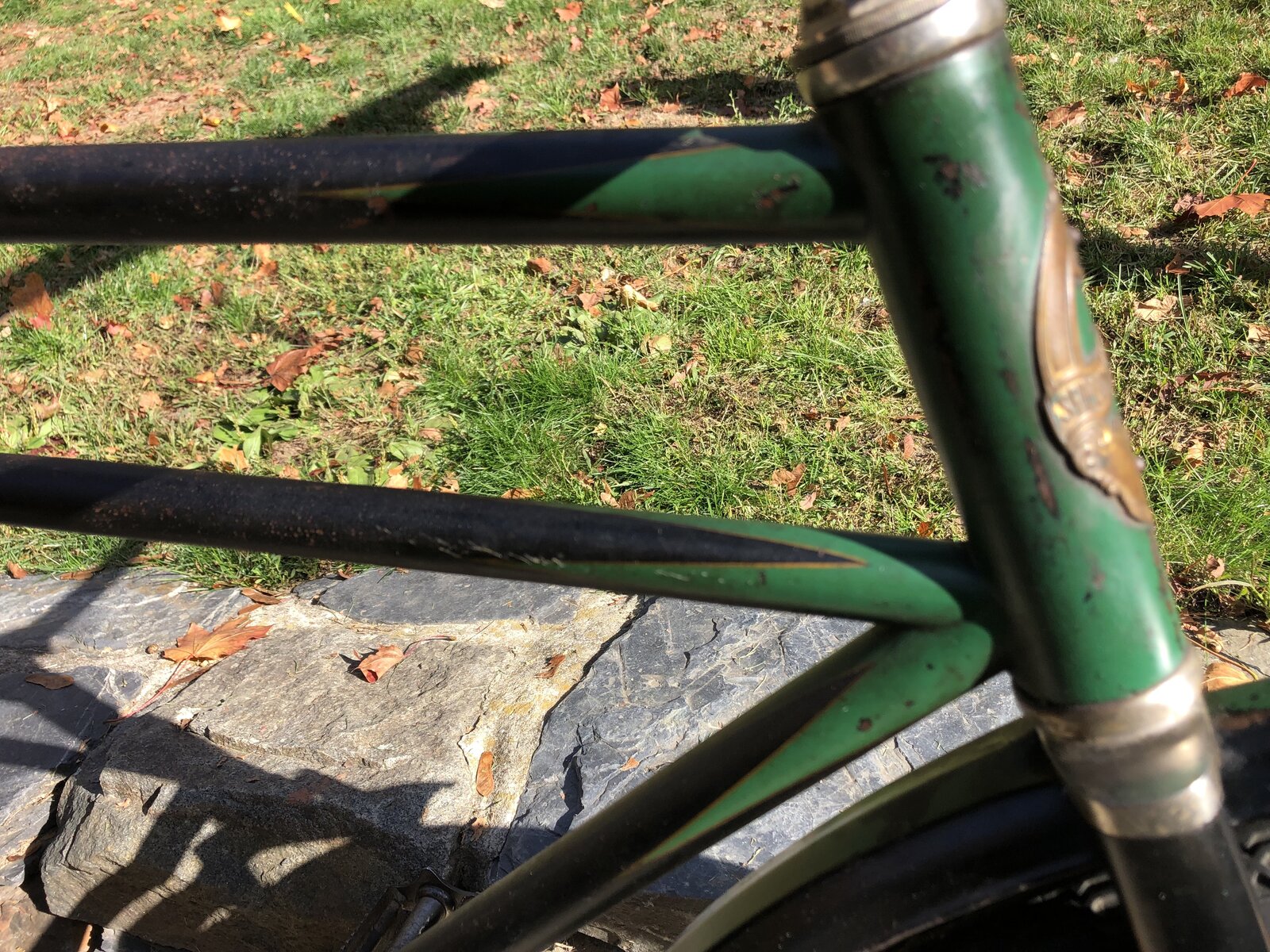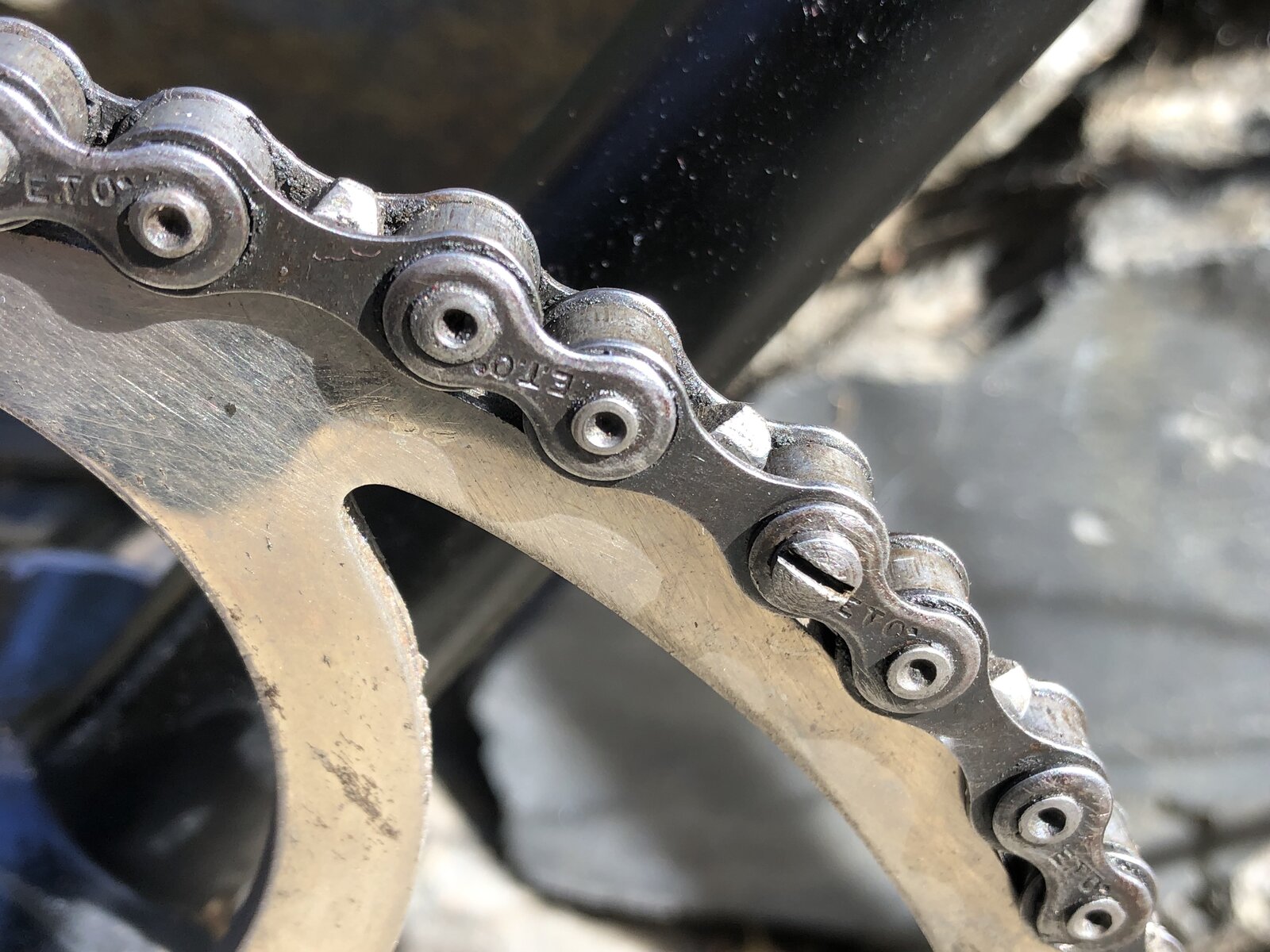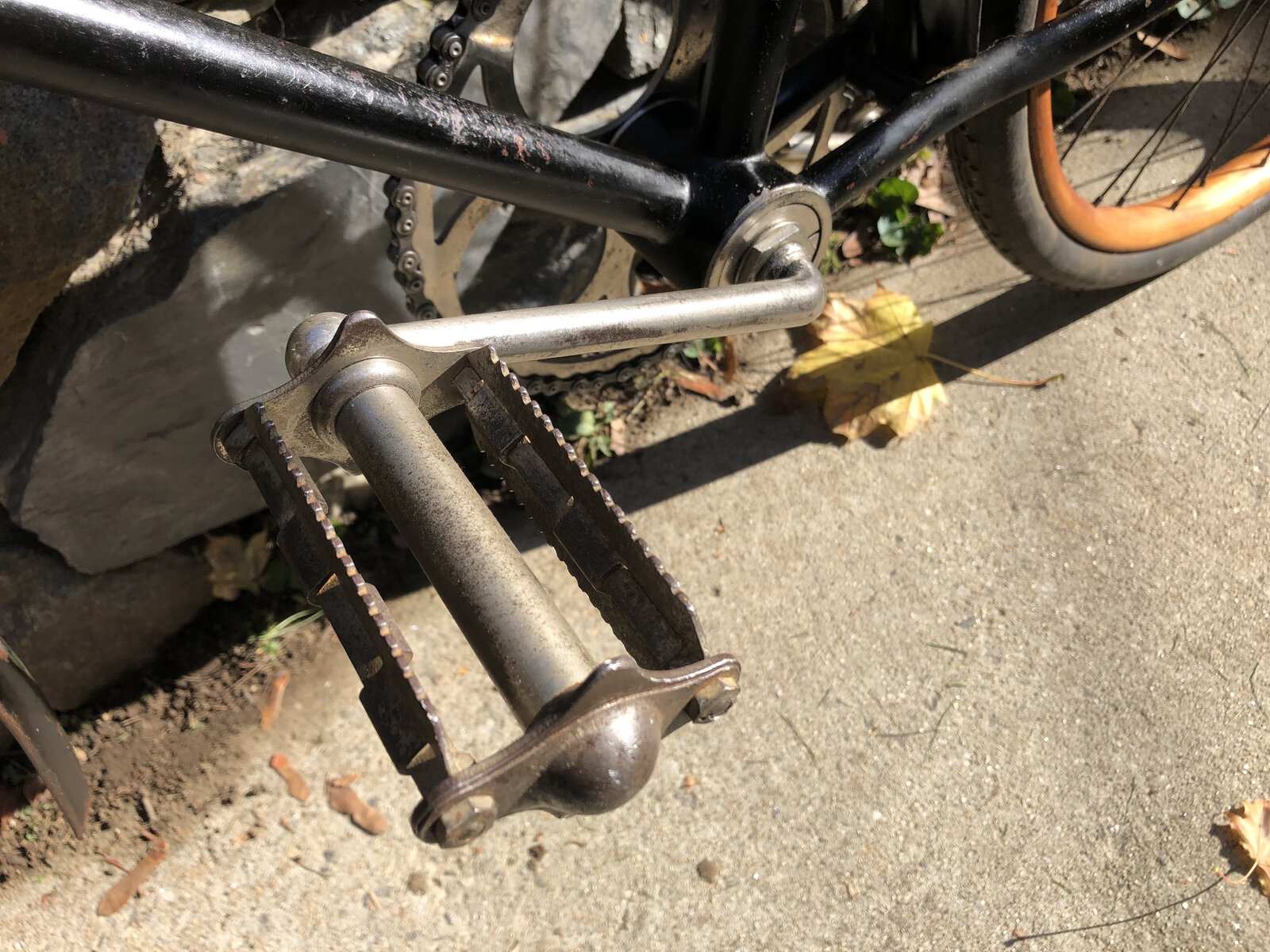 Last edited: