Riding my '38 Deluxe Bluebird
Jul 21, 2011
5,558
2,576
Mpls, MN
The last one (and the nicest one) left....
1940 girl's Hollywood, 26", ND 2 speed works nicely. Amazing condition, Cobalt blue, original paint & parts, seat top nicely recovered and looks original with correct B4 stamp. $3,000
PRICE DROP TO $1800 Shipped (insurance will be extra)
Message if interested.
PP no fees or will add 3% if sending as Goods.
Darcie/Nick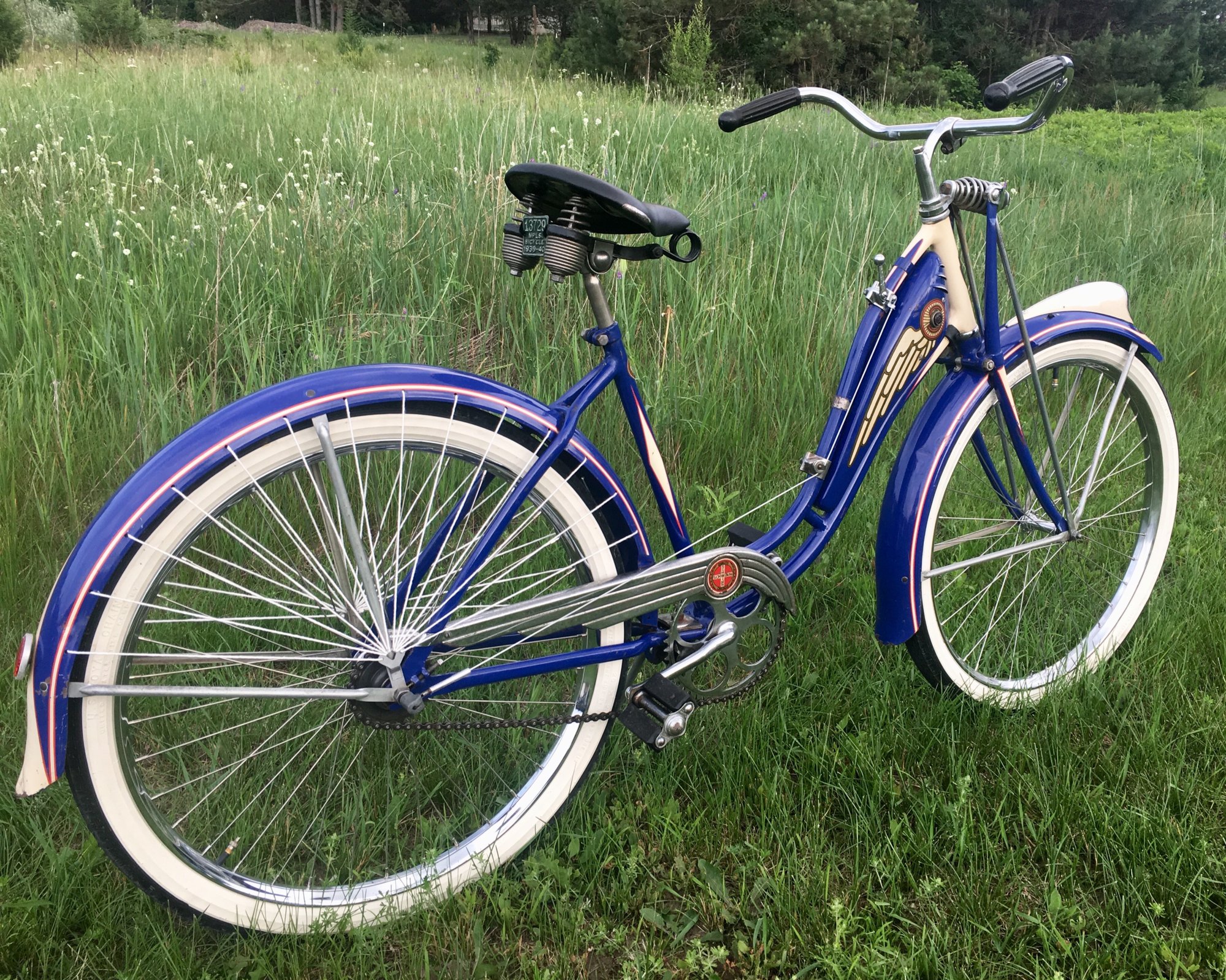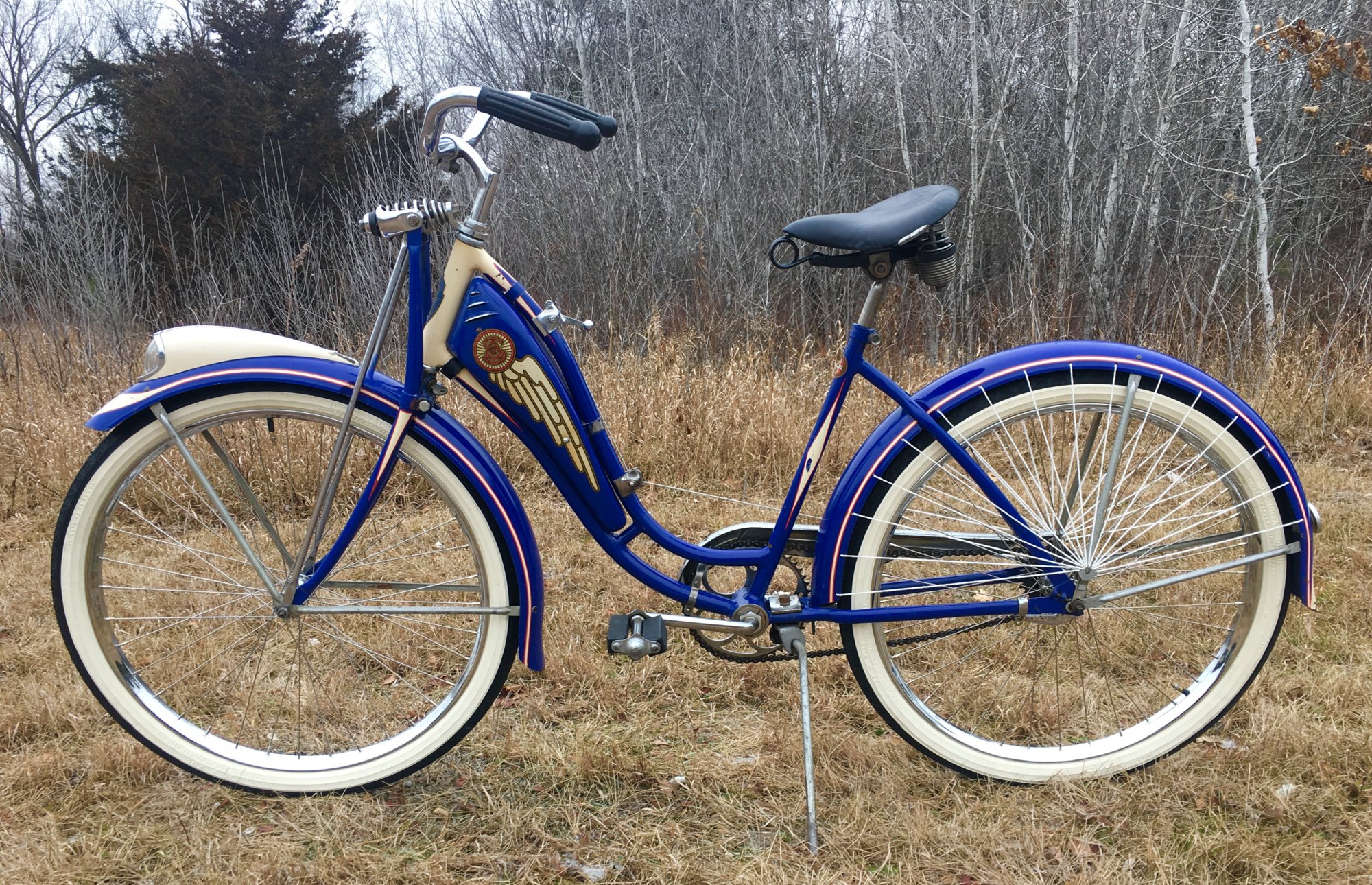 Last edited: