Hello Everybody.
I`m new to this forum but not new to the hobby of old bicycles - I already have a few older bikes in my posession, so far strictly German brands, from the 1930s down to 1907.
But now my newest member of the familly is an American made machine, which came to Germany presumeably shortly before the first bicycle crisis around the turn of the century, when many inexpensive Yankee-machines flooded the European markets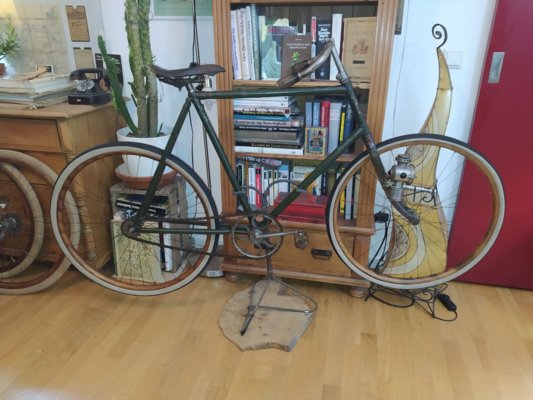 I`m kind of proud having such a beatifull bike in my collection - the preserved state is excellent and far beyond many of my younger vehicles . I also have to state that I am really impressed by the quality of this machine, very good craftsmenship bundled with a nice design: light, slim and elegant but yet still strong.
I would be interested to know the year of built and if anything on the bike might have been changed - to me everything looks and feels not only period correct but also originaly equipped to the bicylce, except the headlight of course- presumably laterns where optional at this time, just like in Germany, until the post WW2 era.
The head badge states:
A.D. Meiselbach
Earl
N.Milwaukee, Wis
Model C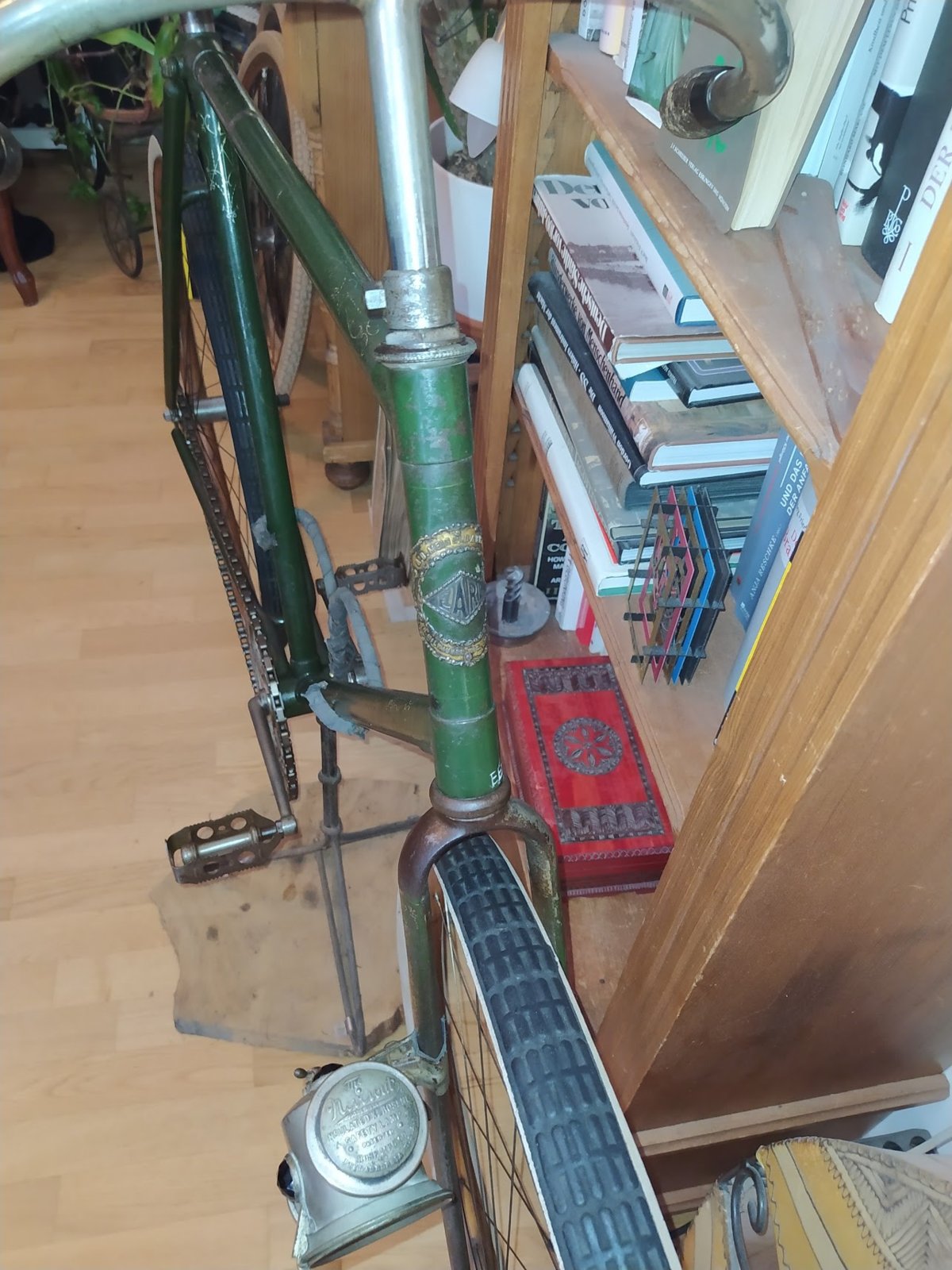 The serial number under the badge says:
EB 1121 C
could also be:
EE 1121 0
Note:
The white color of the serial number is residue from the white hard wax I use to polish the frame. The rest of the bicyle is in orginal color.
I have not painted or altered the bike whatsoever, I only cleaned, waxed and polished all parts, being especially carefull in the areas with those detailed ornaments.
It even still has what seems to be the original tubular tires on it- the rearside is even still holding air.
I think this orignial state makes the bike very special
From my judgement the bike seems to be a bit younger than the one from user "Bent spokes"
Link:
The EARL model E ---- Any information ? | Antique Bicycles Pre-1933 | The Classic and Antique Bicycle Exchange (thecabe.com)
Any cataloge-scans or information whatsoever on the bicycle or the Earl brand in general would be greatly apreciated.
Thanks in advance and greets from Germany
Jochen